Standard Chartered KL Marathon 2017 - Pre-Registration
Date: 21 May 2017 | 4.00am
Venue: Dataran Merdeka, Kuala Lumpur
Distance: 42,21,10 and 5km
Website:
www.kl-marathon.com
or
www.facebook.com/SCKLmarathon

The Standard Chartered KL Marathon (SCKLM) 2017 is upon us again and this time around it will take place on Sunday, 21 May 2017 at Dataran Merdeka.
The event is in its 9th year and in appreciation of its loyal runners, race organiser Dirigo Events have opened up pre-registration bookings for those that participated in individual events in SCKLM 2016.
The pre-registration period is from 7 December to midnight, 31 December 2016. Registrations will be open to the public at 10.00 am on Monday, 16 January 2017.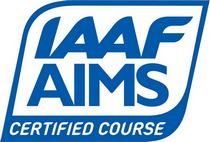 Full Marathon
Half Marathon
10km
5km Fun Run
3km/1km Kids Dash
..from Suthan Narayanan / Dirigo Events Sdn Bhd
Labels: event, kuala lumpur, run