SCORE Marathon 2019
Run The Night
The stakes are raised with SCORE Marathon. Featuring a debut of a 42km-route, take over the city with 20,000 other runners in the bid to conquer your limits.
Date: 13 April 2019 (Sat)
Venue: Putrajaya, Malaysia
Time: 8.00 pm
Category: 5km, 10km, 21km and 42km
Registration:
http://www.heyjom.com/events/details/501/score-marathon-2019-run-the-night
Website:
https://www.score.my/score-marathon-2019/
Facebook:
https://www.facebook.com/scoremarathon/
Event tShirt
Half Marathon tShirt
Full marathon tshirt
Run The Day
Prevail over both day and night and take conquering yourself to a whole other level. SCORE's Run The Day promises an adrenaline-pumping experience amidst a picturesque blend of modern and historical sceneries, set in Kuala Lumpur.
Date: 28 July 2019 (Sun)
Venue: KL Sports City, Bukit Jalil
Time: 5.30 a.m
Category: 5km, 10km and 21KM,
Registration:
http://www.heyjom.com/events/details/500/score-marathon-2019-run-the-day
Website:
https://www.score.my/score-marathon-2019/
Facebook:
https://www.facebook.com/scoremarathon/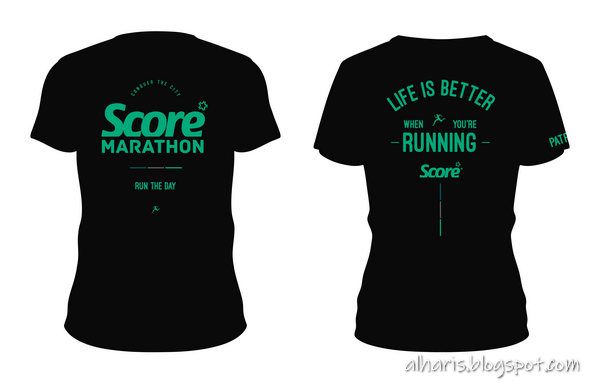 Event tShirt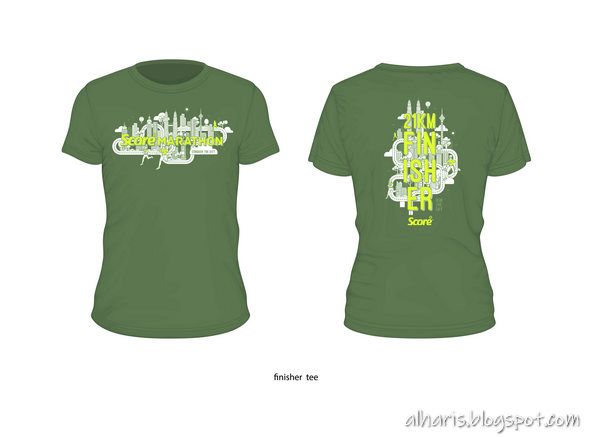 Half Marathon Finisher tShirt