Report 3km Walkathon
Two weeks ago my wife and I registered+joined a 3km walkathon organised by Metro Specialist Hospital and a housing developer - OSK Properties. There were men and women categories offered for age > 18years old only. Seem there were no competitive prizes + 3km walk, I decided to walk with a whole family. Aku, Jasmin, Alauddin and Cikgu with Fansuri in stroller.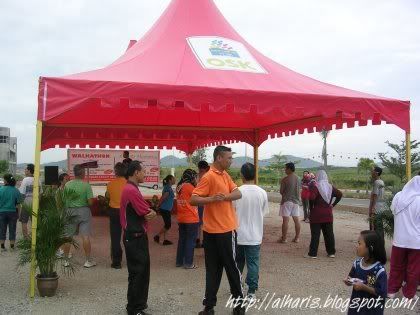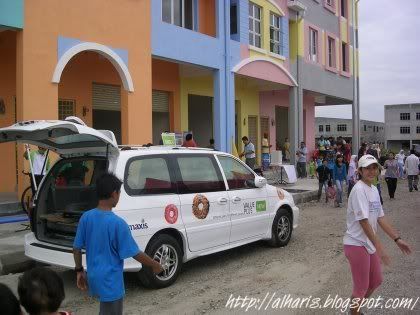 Taipan Square - the event location, I think the co-organizer choose wrong place where they trying to promote the properties. Hardly get on site, i had to ask 2 local people @Bandar Puteri Jaya and called by friend before i reach exactly @7:30am. The Taipan Square is incomplete development and located quite far from public places.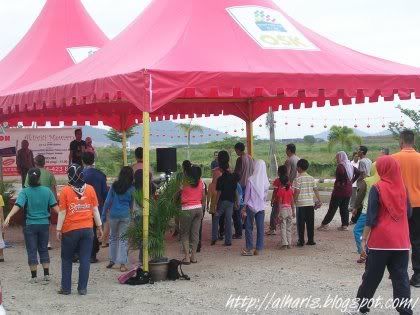 We were among first participant reach the event location.
Cikgu tanya..
"Betul ke tempat ni?"
"Entah.."
Only an empty tent and 2 bangla were setting up the banner
"Hah! Betoi lar tu. Banner tu tulis kat sini"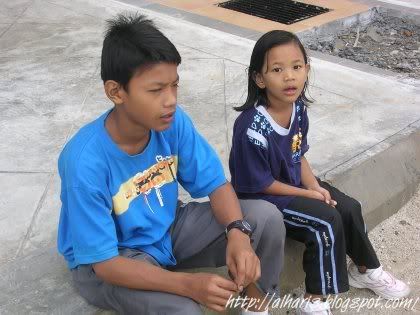 One thing i got pissed with the both organisers, there got no toilet here. Although it is incomplete development (housing and commercial lots) but there are no water tap and mangkuk jamban in the toilet - Mangkuk Hayun!...then Jasmin+Alauddin nak berak. Luckily i got spare water bottle in car.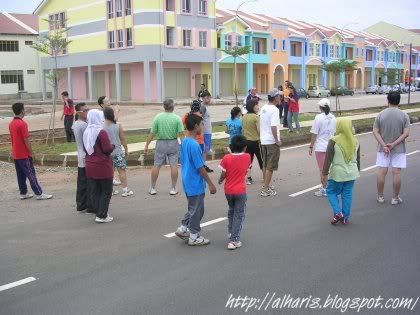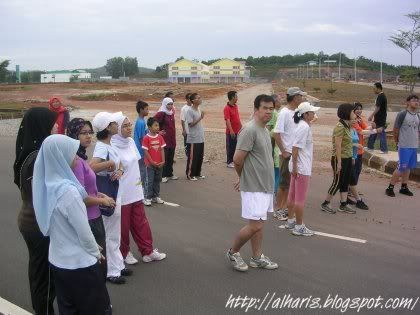 After senaman aerobik session finished... only 30 line-up at starting. Alauddin, Jasmin and Fansuri got no category, so we just walked for fun. It remind me the
2005 starwalk in Penang
. Actually, i took opportunity to train Alauddin and Jasmin in running discipline for Trikidz event.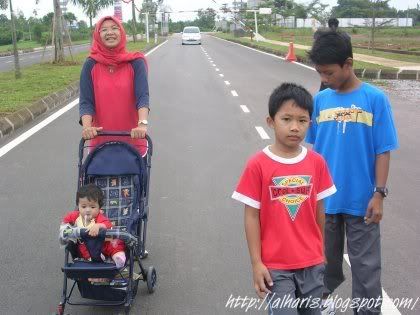 Before 1.5km loop/u-turn, I jogging with Jasmin in 2nd leading group. Alauddin was running far infront in leading group with untie+uncle who doing fast walking. Passing 2km, i take-over the stroller from Cikgu and she continue walking to a U-turn. Bored with walking... i ran with a stroller while Fansuri is sleeping to finish line. I was 5th finishers. Alauddin and his nephew were 3rd and 4th. But there were no top finishers prize only numbers of hampers.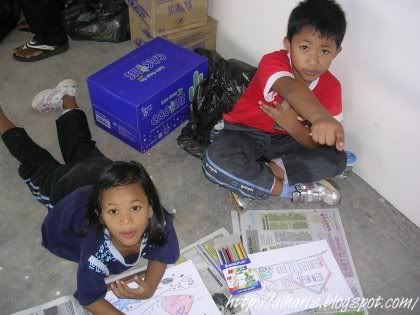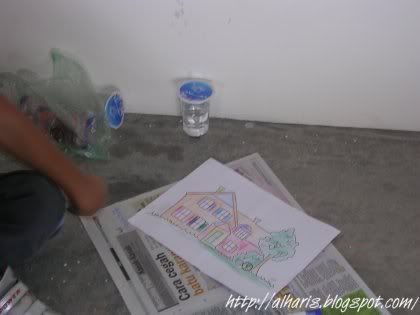 This time.. luck was on ours - Got no hamper, but we have great time together.