Report: Genting Trailblazer
Syiok! - that's the word i could said for starting. Although the fee and lodging quite expensive but it offer the most adventurous trail-run in my running race. Outstanding on it own class.
The adventure started when Aiman left a message in my blog, looking for Genting Trailblazer (GTB) partner couple of months before. Without think twice I accepted the offer after read alot blog posts about this event - so far none complaint about GTB.
Drove from Sungai Petani at 3am, we reach Genting early Saturday morning at 9:30am. It was raining heavily when we check-in the First World Hotel. Surely the track very muddy as i said to Cikgu.
Sunday @Awana Resort
Walking with Aiman to GTB starting line, the football field seems really lecah and becak dengan tanah merah. My running shoes not same color anymore when standing at start line. My socks basah already before flag-off.
Those who never do GTB, Ok.. I'm highly recommended to join. Put this in your running event next year. Find partner. Add some adventurous in your running experience. But I warn you it tough like the tag-line said.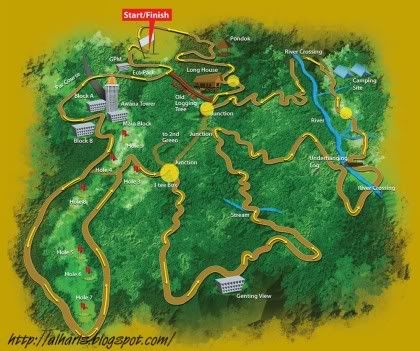 What GTB could challenge/offer to you..
1. 1 ~ 1.5km road running
2. Downhill running
3. Hiking and climbing
4. River crossing
5. Crawling/merangkak
6. Tarik tali/akar/batang kayu.
7. Sliding and tergolek
8. Helping by pulling and pushing each other including your opponent
9. Team player
0. Sakit peha and lengan for a few days
Overall it is well organised event. Enough marshal along the running track, even at tricky route they were available to give hands. No worries, you will never get lost.
This year the organizer starts promoting Go Green campaign. No litter around. So they urge runners to bring own drinking water. For me, it is uncomfortable carrying water bottle on the run. I got no camelbak. If you able to 10km without water and don't mind drinking from river then fine - I did that.
The only thing I regret not to bring is gloves. It slows my running, where I had minor injuries on my hands after sliding+holding muddy ropes and also accidentally holding thorny plants.
Don't forget to bring fresh clothes and plastic bag. Kolah air (mandi air sejuk ramai pakai cebok, macam nak sunat) available for you to get clean and enjoy post race meal with partner and friends. Of course you can tambah lagi - that why I love running.
We completed the race in 1hour 51min, got 15th placing. While my buddy Thean Seng with Liew Tho Fatt were 5th. The BM Leopard's YuSong with his partner 17th and Yeap Yean Thiam+Kee Khoon Phiu is a champion in Men adventure category.
Official Result from my
previous post
or @
official website
. Or read my
side-A
report by Aiman.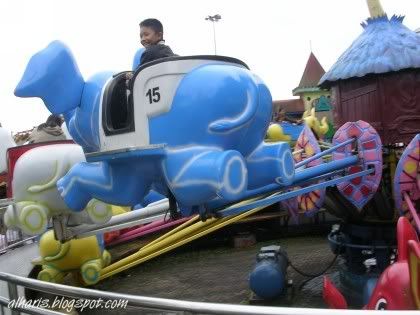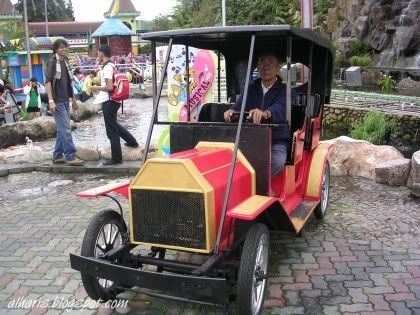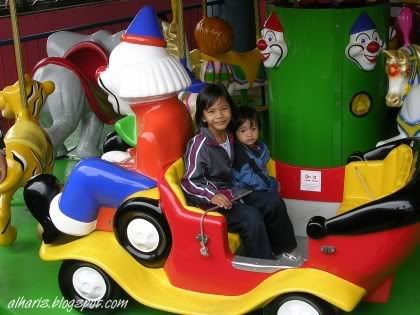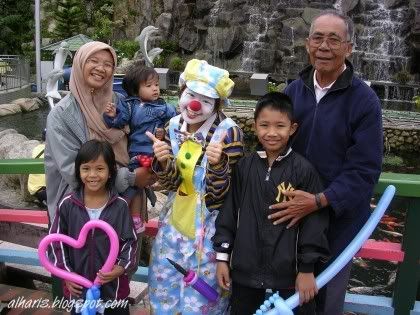 I bring my No.1 Supporters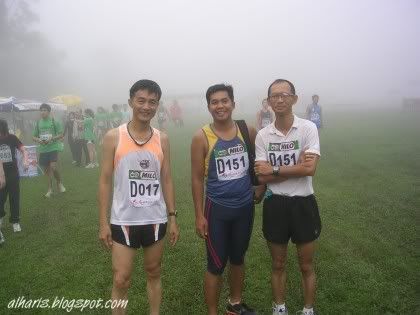 YuSong and Aiman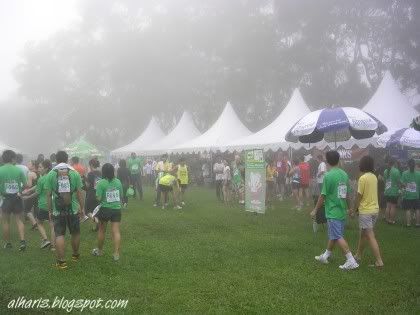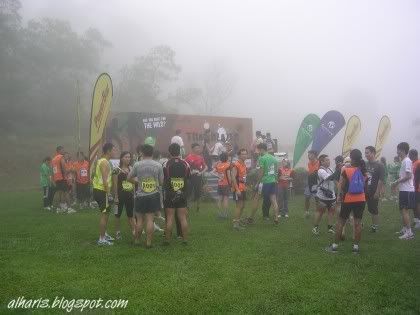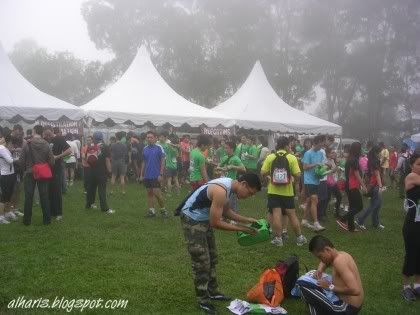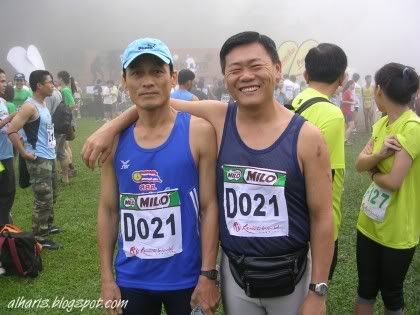 Liew Tho Fatt and Thean Seng - 5th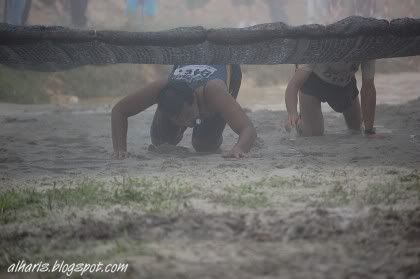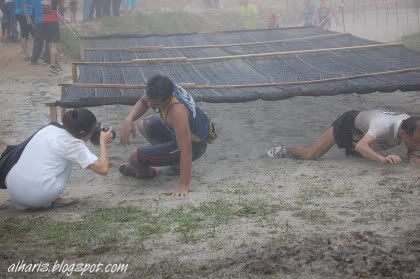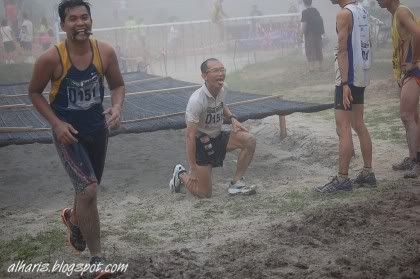 Hahaa.. Aiman terkeluaq lidah. Aku - tali jam putuih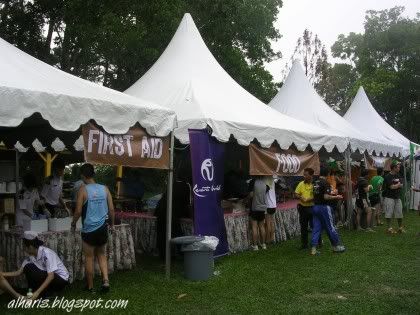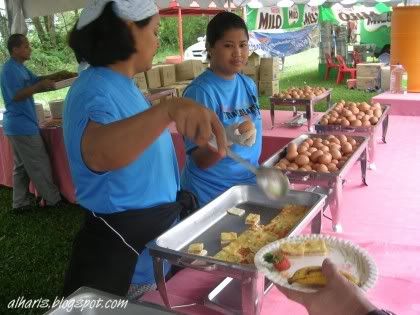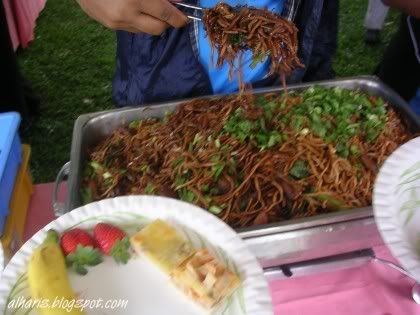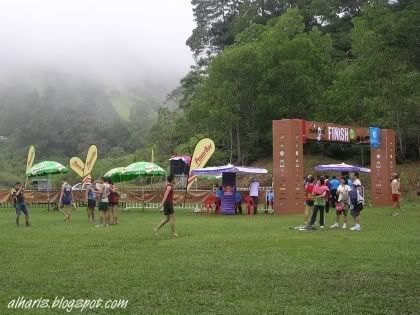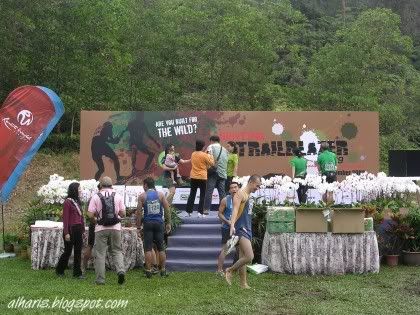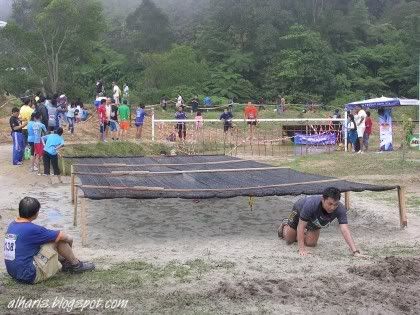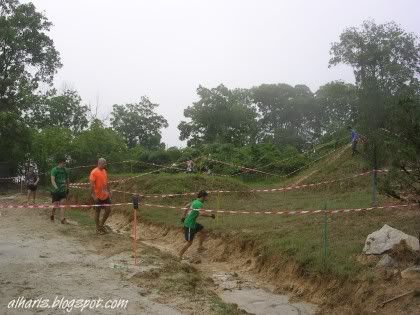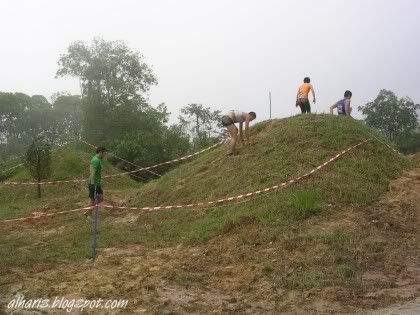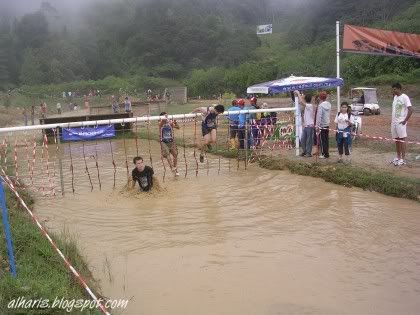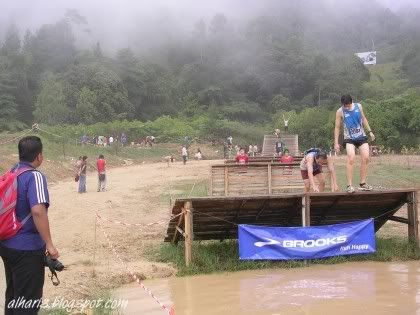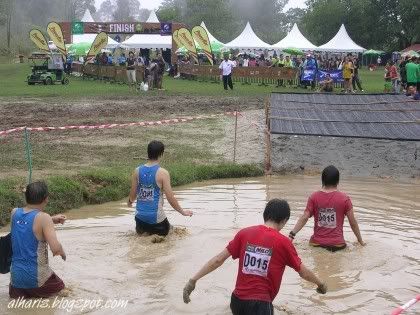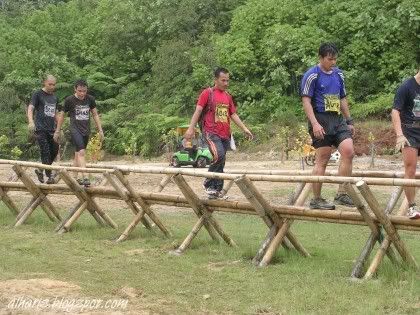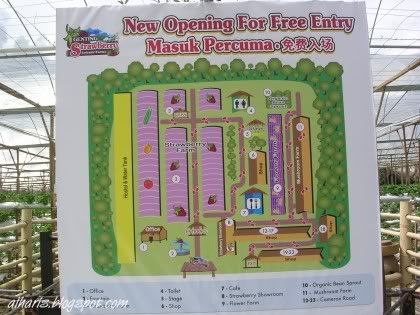 Genting Strawberry Farms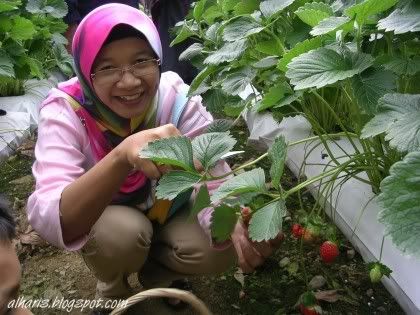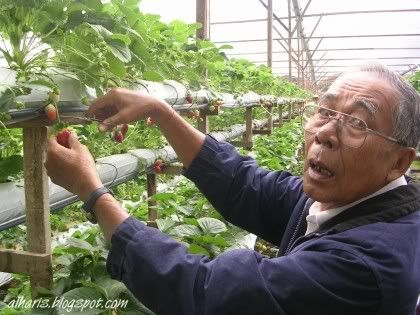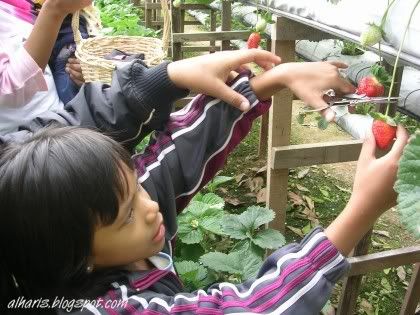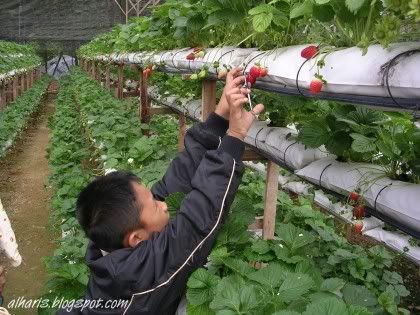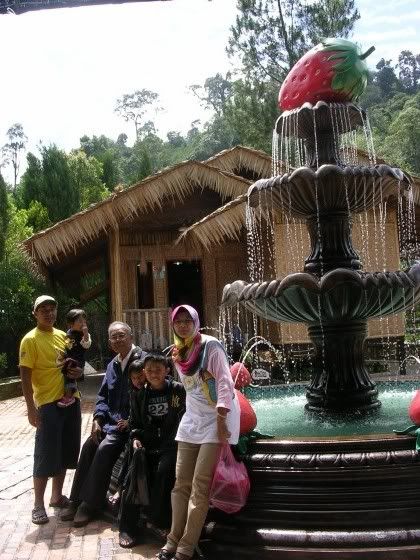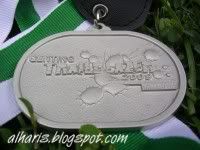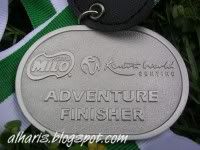 ..special thanks to Aiman Cheah and Tey for photos
Labels: report