Report 5th Novice Swimming Competition
Knowing this event from my friend only couple of days before closing date. An novice event, open for primary schools in Kedah. Offer 38 events in breast stroke and free style.
I registered Alauddin and his classmate Fatin Afiqah under their school. Alauddin took 3 event 25m, 50m and 100m breast stroke while Fatin 25m and 50m breast stroke too.
The event held at Pusat Akuatik, Gunung Keriang, Alor Star. Located in middle of paddy field, a bit remote from town. No sign or banner of the event around. Maybe this sport not popular among public. Only attended by parents and organizer committee.
This is first time he participate in swimming competition and first time i'm watching the competition.. After watching a few event - fuyoh! lajunya bebudak ni berenang. His first event was 25m breast stroke and he was left behind half 25m pool size. The winner broke 2 years record.
Second event was 100m breast stroke - 4 laps of 25meter pool size. I told him to swam easy. He still trying his best during first 2 laps but on 3rd lap he looks tired and he grap/rest at pool end before continue for last lap. And he finished last. He looks disappointed. He said he really exhausted and nearly to cry about finish last. I cheer him up and told him enjoy his next event. Later i found he was disqualified because rest at pool end on 3rd lap.
Third event 50m breast stroke. 12 swimmers divide into 2 groups. He was in first group with 4 swimmers. He still gave his best in last event. He swam faster and stronger compare previous event and finish 2nd. He looks happier after jump out of pool and i gave him a hi-5 - at least he smile again. Later i found his time was beaten by other swimmers in 2nd group.
Majority of the kids came and represent a swimming club. They had and undergo a proper swimming technique for speed. Compare to Alauddin - we just a sendirian berhad.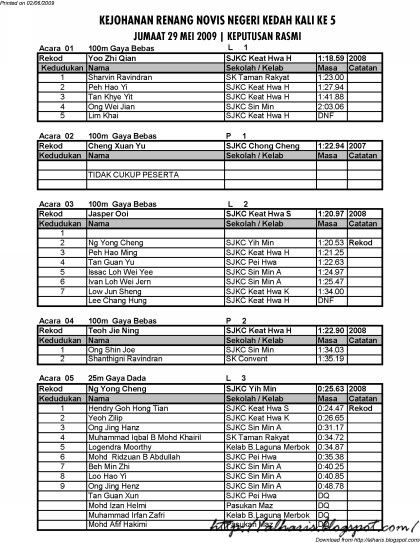 Click on the image for FULL result in pdf format
My main point, I want to give Alauddin + Jasmin a swimming skill which i wanted since childhood. Takat terjun tiruk 4~5meter ke sungai tarak masalah for me. But swimming, need proper training from coach/guru.
After
42km run marathons
, i decide and dare to dream again. A relay triathlon with my kids Alauddin and Jasmin. Thats will make this
Run.Mix.Burn!
blog kept on alive for another decade - Ya! one fine day.. one fine day....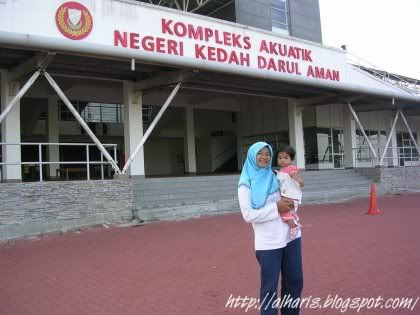 7:30am infront Pusat Akuatik
Briefing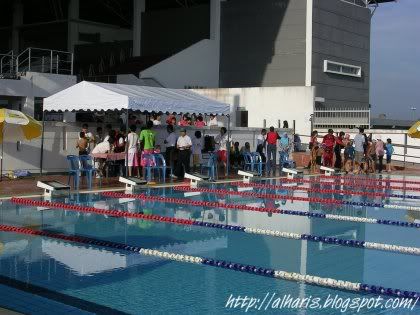 The pool
Lepak. Waiting 1st event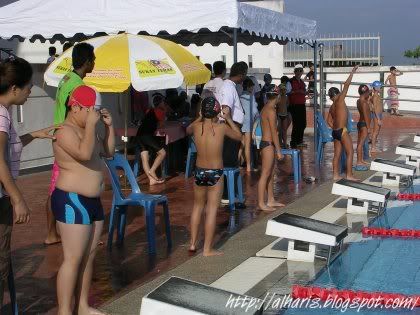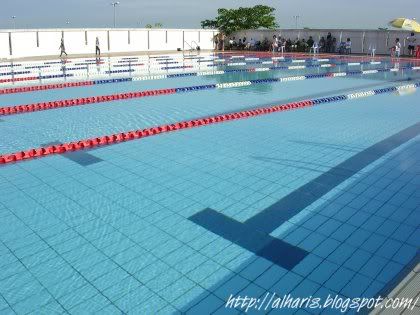 The 25m pool size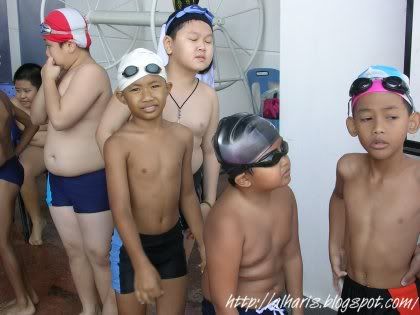 Queue for 25m event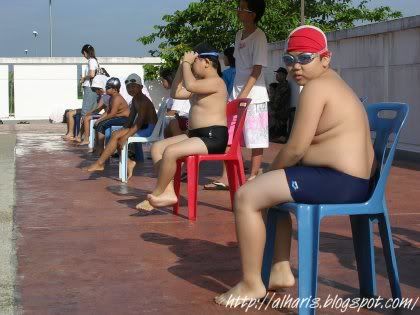 Starting line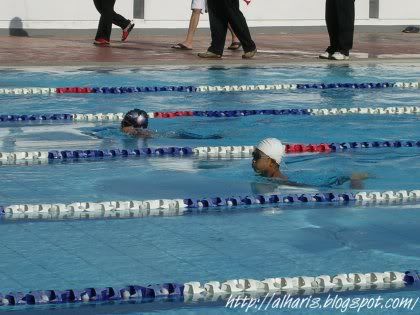 Going for 25m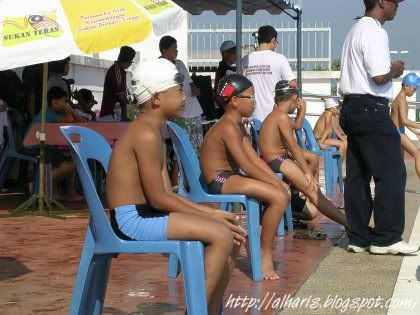 100m breast stroke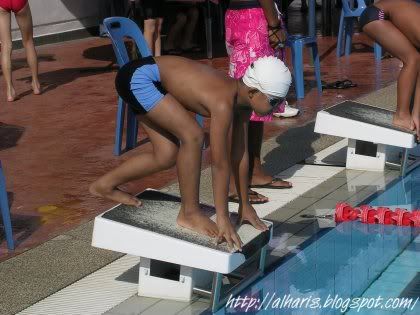 Wey! Ingat nak lari ka?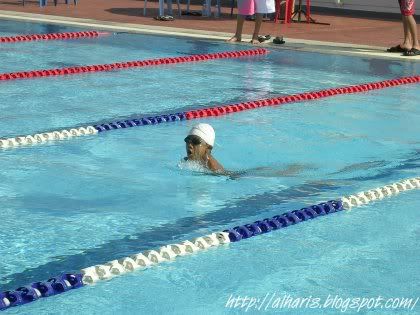 Caiyuk!.. caiyuk!..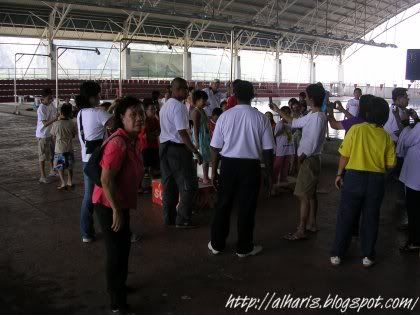 Medal ceremony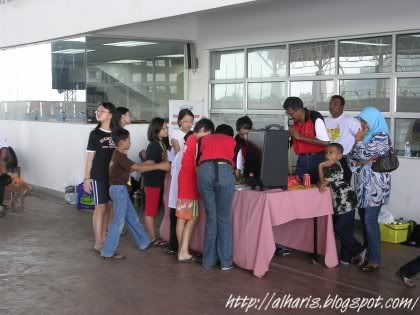 Reception table