Report: Larian dan Senam Cergas Komuniti
Date: 14 May 2011 | Saturday | 7:30am
Venue: Econsave, Sungai Petani, Kedah
Distance: <2km - 9.18mins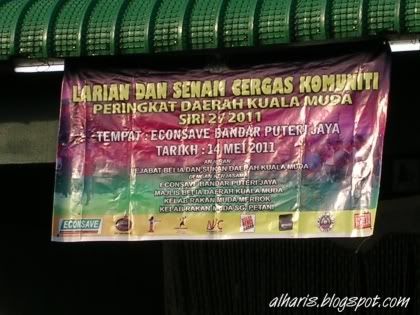 I not gonna say much about the event. It is free registration and very short running distance. And it was good training for Jasmin and Cikgu for Hatyai Marathon in next 2 weeks. 4 weeks in a row I join run event and 3 week in a row for Jasmin and Cikgu. Cikgu felt comfortable running 2km non-stop - dot(.)
Errr...
Ok. I need to say something. I put in point.
Pros:
Free registration.
Got aerobic exercise before the event. Kids and majority of participants like it.
Short distance - Suitable for primary school
Lot of free flow drinks. Orange juice and 100Plus. Served before event and after event. Minum sampai pi toilet.
Ada acara tarian. While waiting lucky draw.
Lot of lucky draws than top5 winning prizes
Abang2 RELA ramai, taking care kids and runners
Cons
1. Only 1 category for each gender - Men and Women. Budak sekolah rendah, menengah, remaja, junior veteran, veteran, senior veteran.. all in 1 category. At least paling2 busuk pon buat lar 2 kategori. Budak sekolah dan Lelaki terbuka. Naya bebudak sekolah. Kasi lar semangat bebudak untuk berlari.
"Rasanya kakak nombor 7, tak pe nanti kat Hatyai, kakak laju lagi.."
Said Jasmin to me while sipping orange juice.
2. Aerobic? - Tengok lar jam sama. Dah la mai lambat. Buat sampai 9:15 pagi. Cuba geng2 aerobic yg nak slim tu join lari sama. Apa hangpa rasa..
3. Short distance - all same route. 2km aja. Jalan U-turn. Sempit gila. Boleh selisih 2 moto aja. Bayangkan selisih dgn peserta dari arah bertentangan... Nak potong pun kena kasi signal kuning.
4. Check Point - Kasi kertas. Kertas?! Baru pegang pon dah basah. Nak ikat mana? Pegang lar... Abang!, abang tau tak getah gelang. Yang dok ikat rambut tu... tak pon yang abang main Zero-Point tuh.. Hah! yang ader kaler2 tuh.... berapa sen sangat.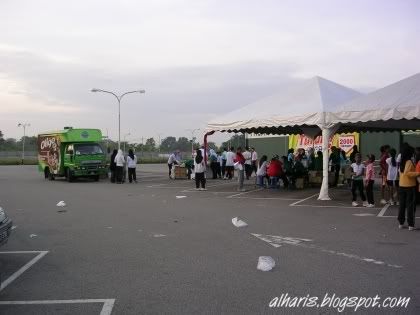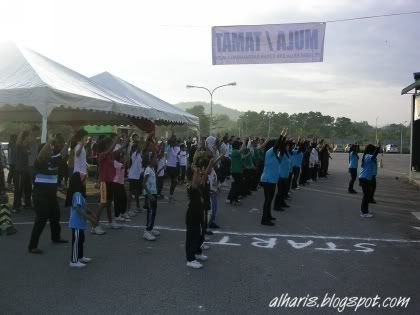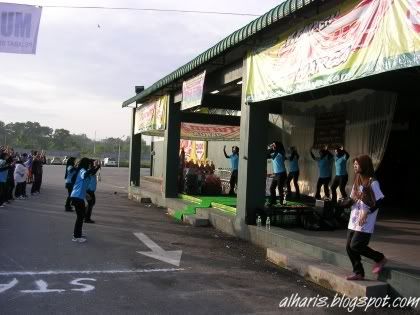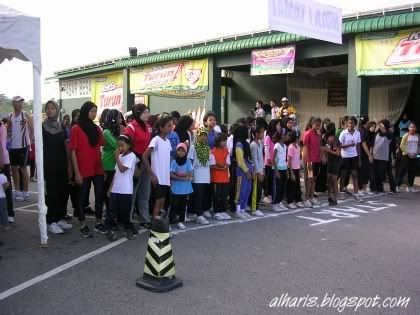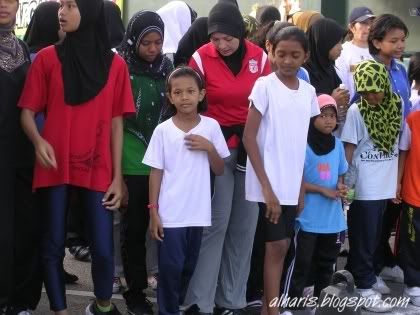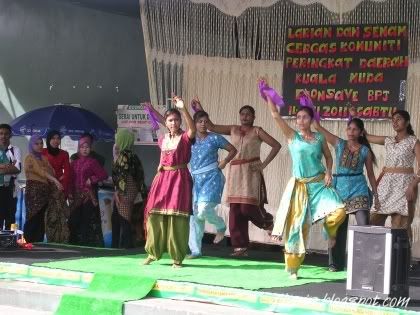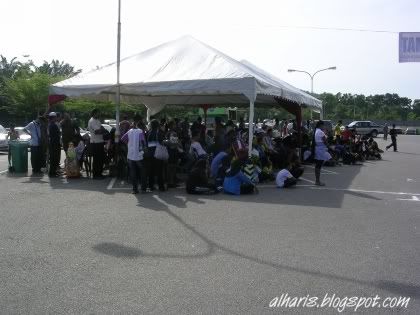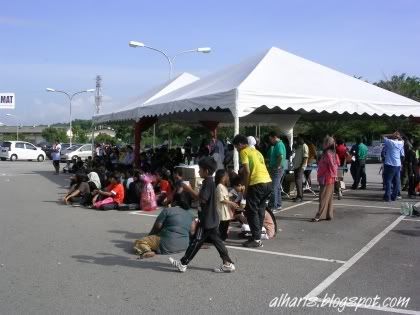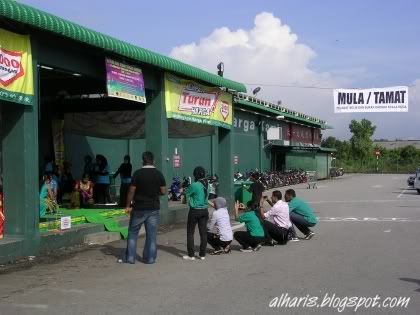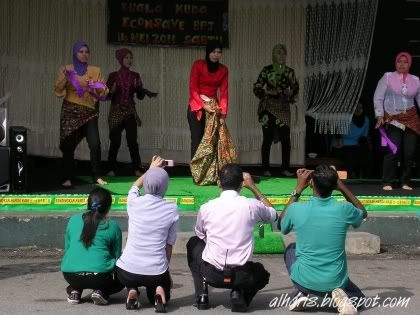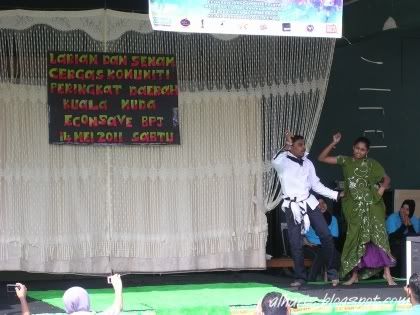 Labels: report