Report: Larian ASJC Kali ke 28 2011
Date: 08 July 2011 | Friday | 6:00am
Venue: Alor Star Mall, Kedah
Distance: 22km
Position: 11th - 2:01.55mins
Larian ASJC Kali Ke 28 organised by Alor Star Jogging Club (ASJC). The ONLY annual running event in Kedah that I could running in peaceful. Without much worried thinking about water, route, traffic and etc. Arrived at 5:30am, quickly register myself and drove to local masjid for Subuh. Performed Subuh in rushing because flag-off time for half marathon was 6am.
As usual the ASJC stick to same route as last year. But initially the starting line was at Bee Bee Park, which quite kalut crossing the main road - Jalan Tandop. I think last 3 years they changed to more spacious area - Alor Star Mall (ASM). I started a few second late. No proper warm-up or stretching, just run behind group after tied shoes lace.
Running route - same but extra 1km + half marathon distance. From ASM, runners ran 2~3km before turn left heading to straight Jalan Kuala Kedah. It's one-way with 2 wide lanes road. Runners ran on motorcycles lane in dark Friday morning. I'm wore
Nike LunarGlide+2
for first time in racing event.
First 5km, legs felt uncomfortable. A bit pain between legs and feet joint (buku lali). Maybe because of shoes. Kot tapak dok keras lagi kot. Slowly pain gone and I able to climb Jambatan Tok Pasai without walking. It was nice view onto top of the bridge. Some locals doing morning exercise while watching sun rise and boats moving out from jetty.
Hundred meters after running down the bridge we did a u-turn and climb again a 35 degree of bridge. With small running steps, I reach on top the bridge again without walking - yeay! shiok sendirik :)
Normally my training only 50mins of jogging or 10km, my last half marathon distance was 2 years ago - lama dah. So after heading Jalan Kuala Kedah, I'm out of my comfortable zone. Potong or dipotong... yes please...
As I mention Jalan Kuala Kedah is straight. Fuh! With current fitness, hup, hap, hup… I do not dare to face the route. Tak nampak hujung jalan langsung - sayup mata memandang. I just running tengok jalan bawah.
Somewhere 3 km more to finish line, we were direct thru kampung road where paddy field laid on left and right us. Here, I meet-up musuh lama @Larian UUM 2005. We were in same category and only us tinggal tengah2 bendang. He looks exhausted. He did ran-walk and ran passing me a few times. Tah macam mana dengan kaki dok elok2, my mind suruh tiru lari macam mamat tuh. So i started did ran-walk. I let that mamat sayur aku.
Again i was on my own. Ran-walk until finish line.
Once finish line crossed, Alauddin greet me..
"Awat ayah tak lari kuat lagi... ayah no. 11"
Aarrgghhh! pap! tepuk dahi. I miss the cash prize as they were given for top10. Else I could spend and belanja Cikgu+Jasmin on their birthday whose fall on July
Jasmin also join the 5km run under Primary school category but end as finisher. Macam ayah dia.
Full result is
here
.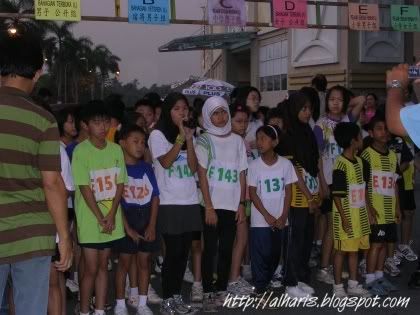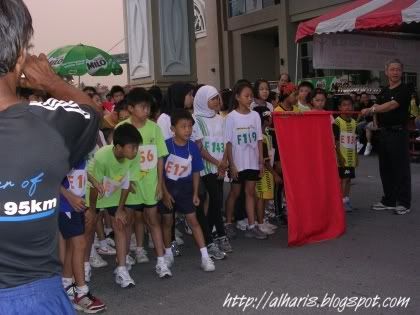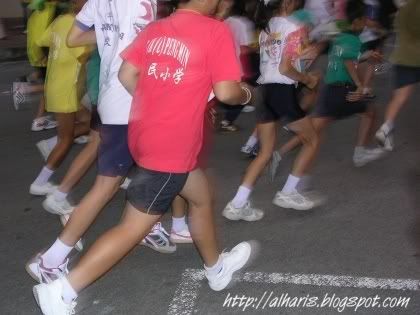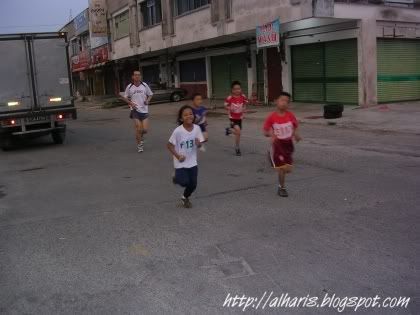 Jasmin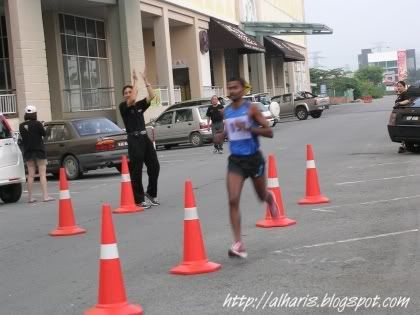 Winner of Men Open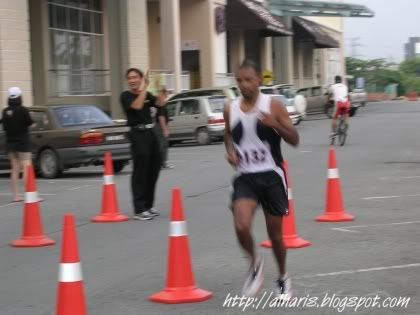 Winner of Men Veteran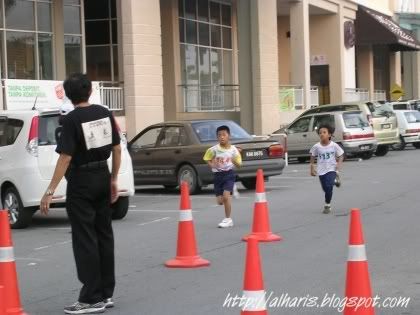 Jasmin ran to finish line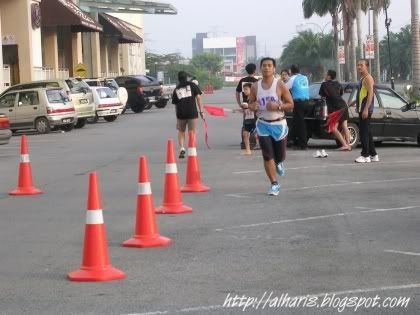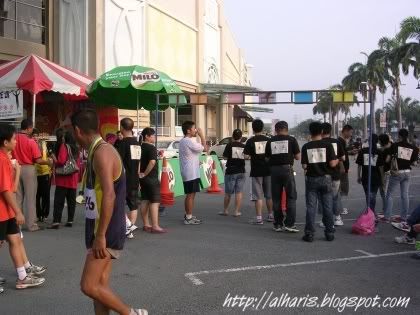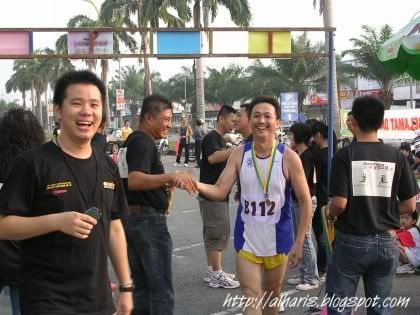 SP Runners - Kim Chai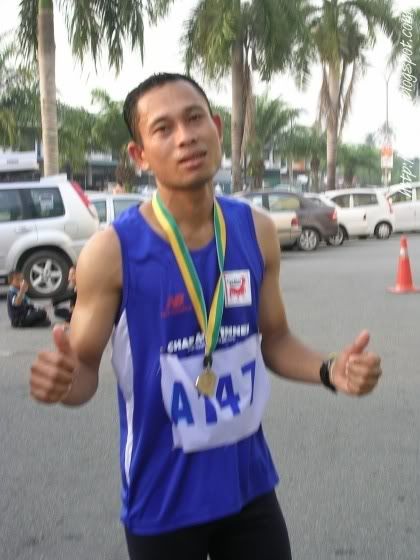 Azhar Chap Ayam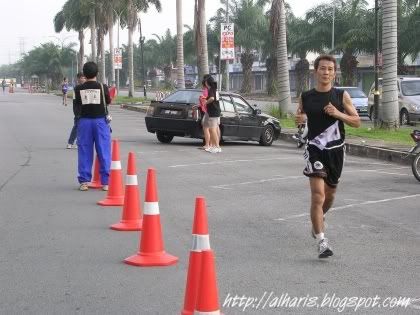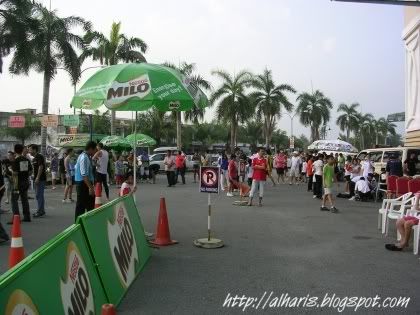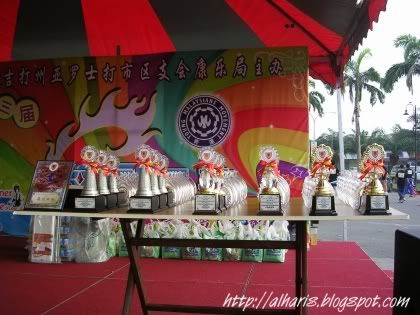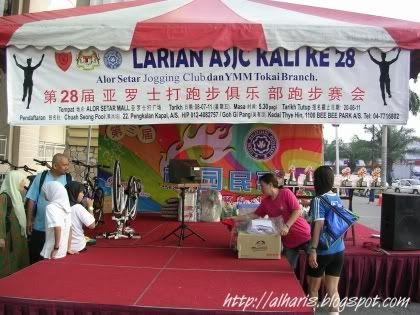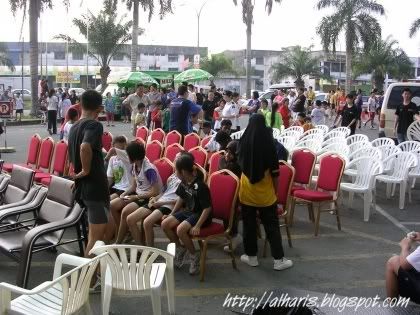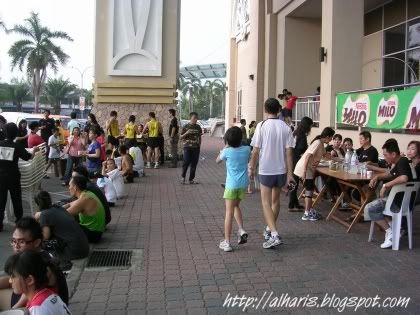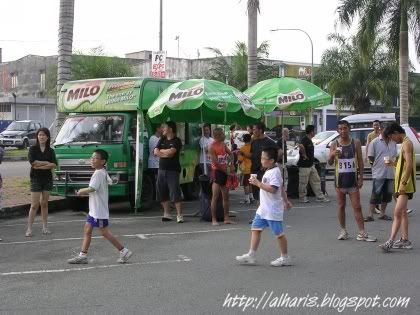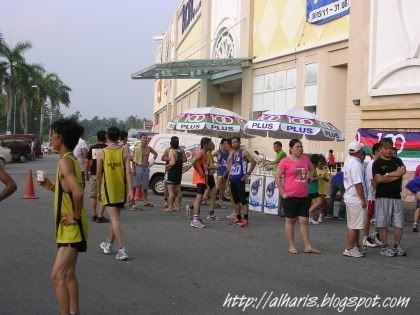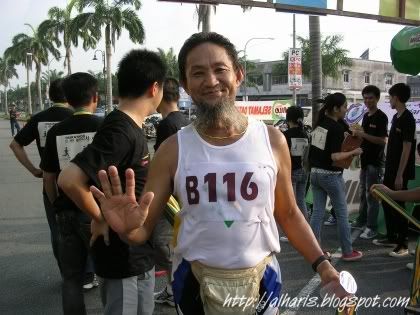 SP Runners - Janggut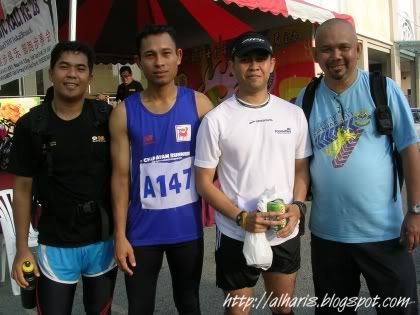 Geng dari KL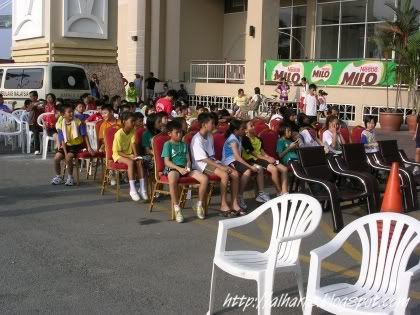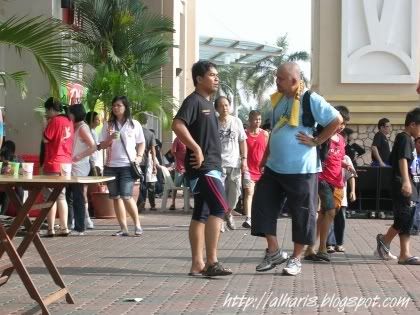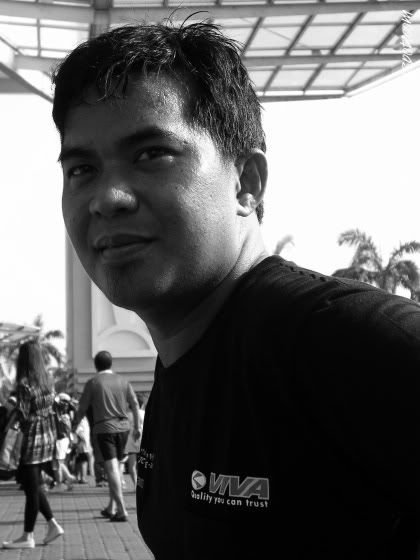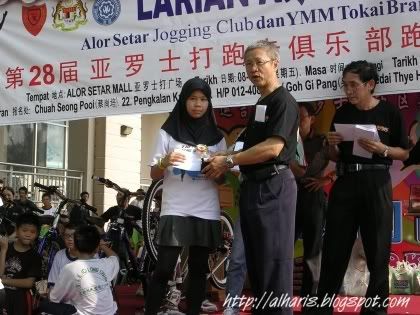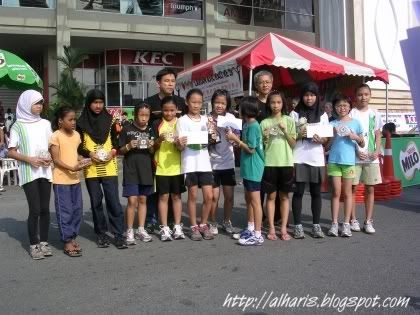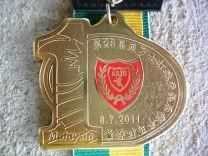 Labels: report