Report: Larian Perpaduan 2011
Date: 11 June 2011
Venue: Taman Lembah Bujang, Merbok
Distance: 3km. 14.38. 1st
Jasmin: 3km. 1st
Alauddin: 3km. Finisher.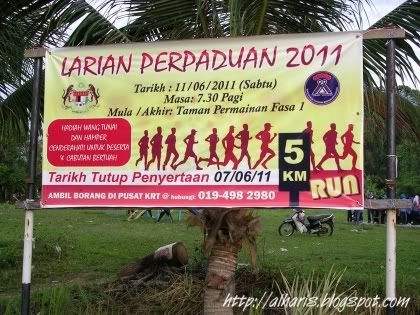 Organised by KRT (Kawasan Rukun Tetangga) Lembah Bujang, Merbok. I was informed by my office-mate who is KRT member. Located opposite MRSM Lembah Bujang, it took us 10 mins drive from my home. Offered 3 categories for each gender. 10~12yrs, 13~18yrs and 18ys above - men and women.
It's a kampung event. Not many kakis. Mostly the participants were local taman kids and kampung nearby. Alauddin and Jasmin decide to join me in 5km run after I racun them with winning prize :) Sometimes they need a little motivation
Before the event started my friend mention that Jasmin could not run because of under age. She is 8 but the category was for 10~12yrs. Actually he worried about kids below 10yrs having difficultly to finish the 5km run - I said, I will handle her later and took full responsibility on my kids.
As usual, I'm left behind after flag-off. Lambat pick-up :P After 1km running in Taman houses, I chasing 4 kids in front of me. Slowly I overtook them and lead into kampung mini-tar road.
The running route sign were well placed along the kampung. I thinks kids having no problem to reach the finish line. Furthermore most of kids were locals. I finished in 14.38mins. Not 5km. It is 3±km, I ran back to Alauddin + Jasmin and pace with them to finish line. Jasmin won. She was first girl crossed the finish line.
Later, after discussion with my friend and KRT committee. They agreed and let Jasmin received the winning prize - Thanks. Yang penting halal.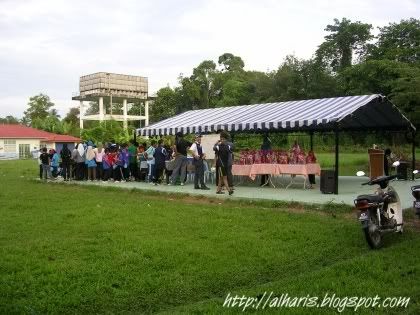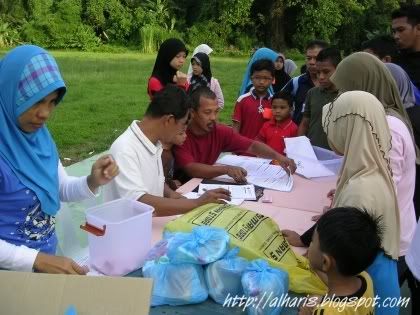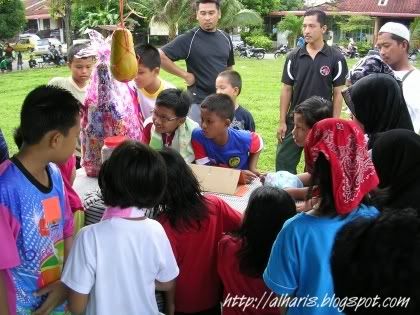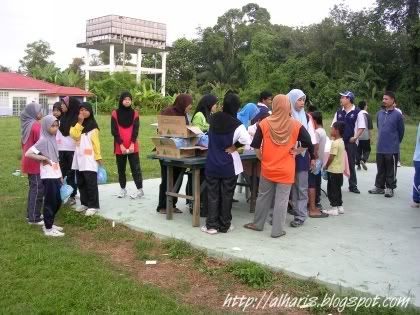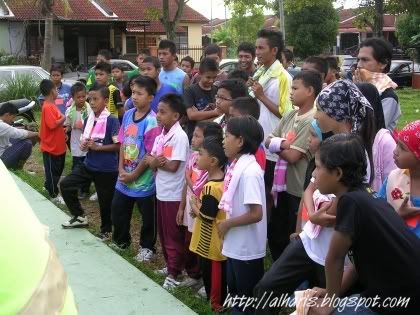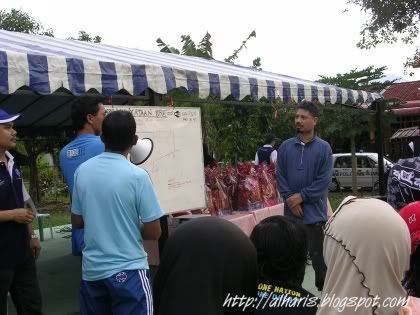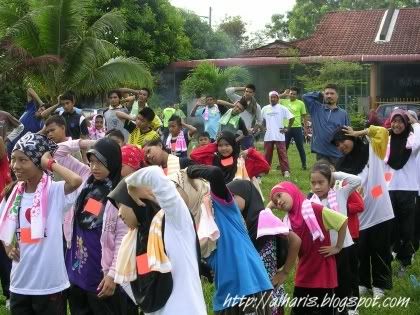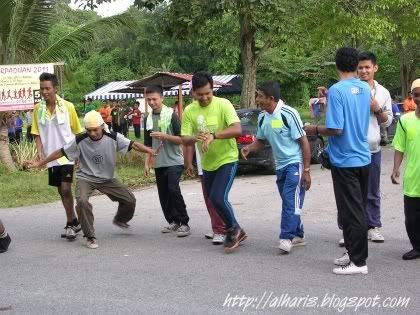 Men Open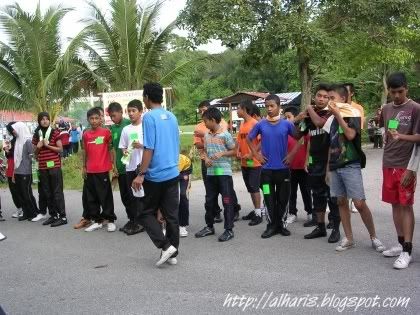 Secondary school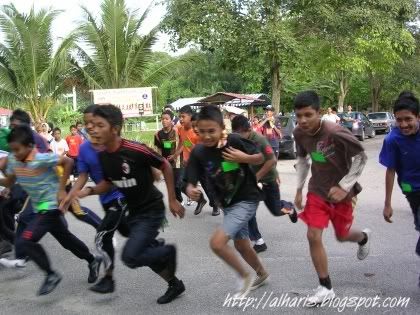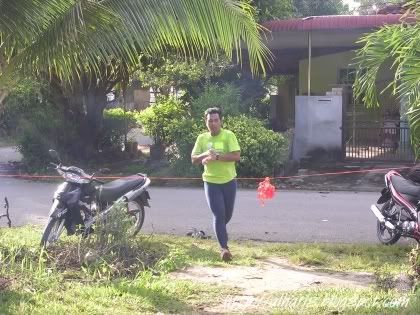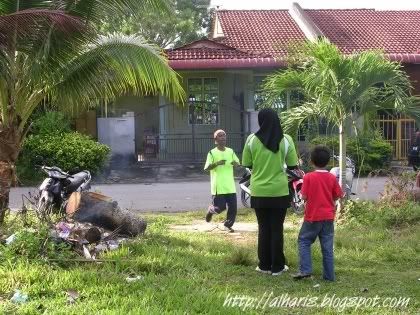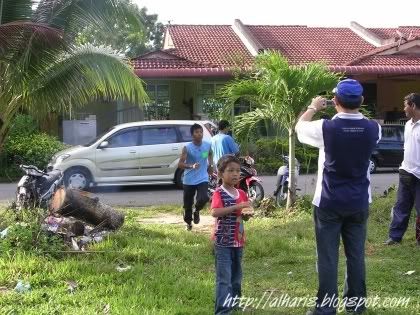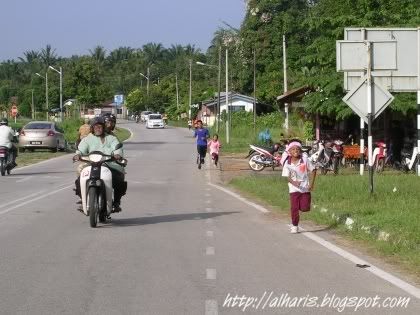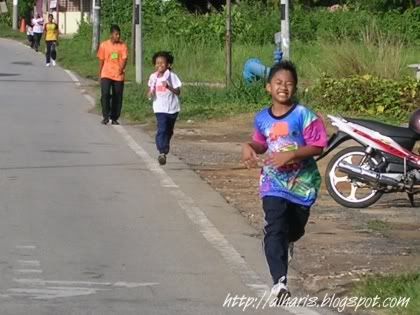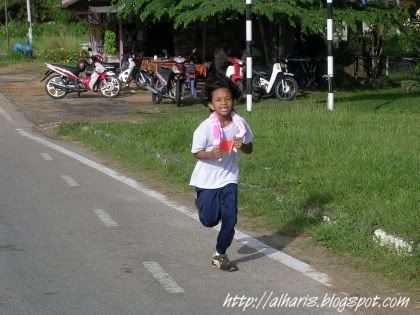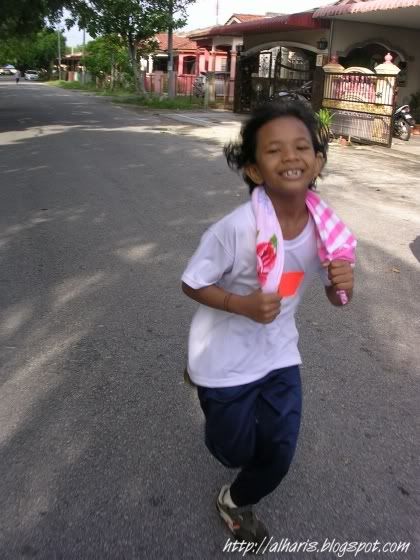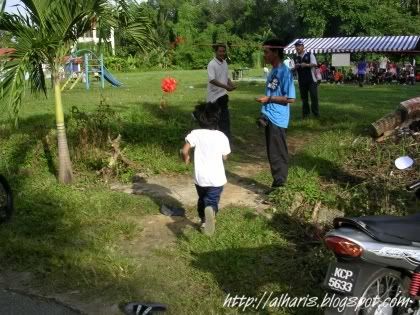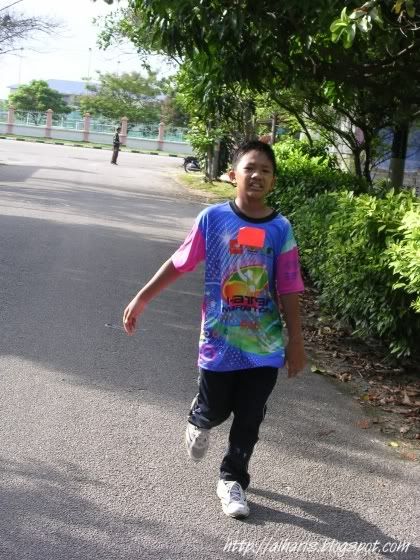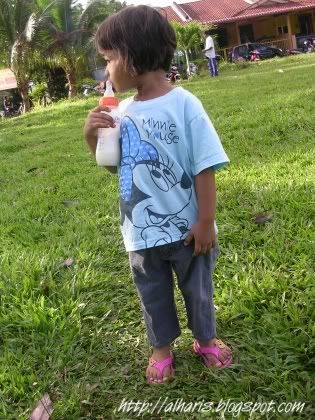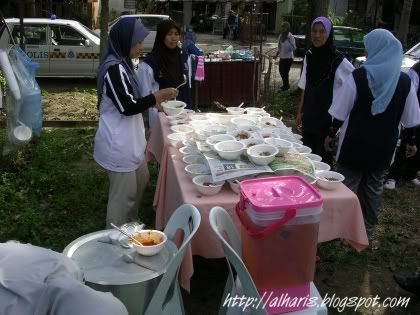 With no registration fee, got free breakfast - nasi lemak, mineral water and small tower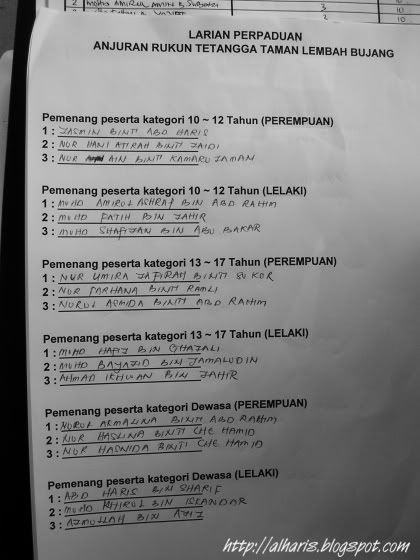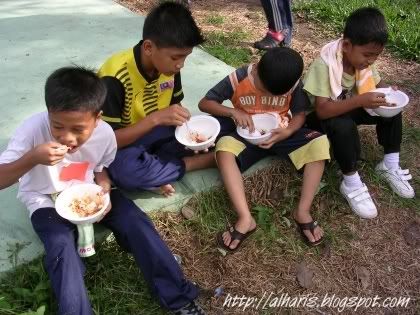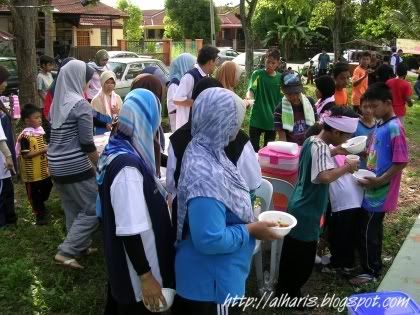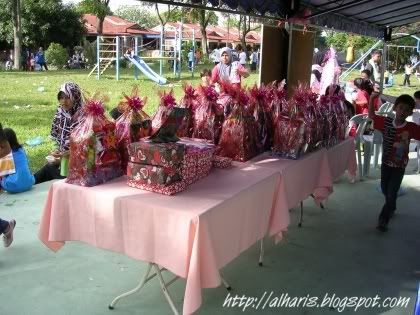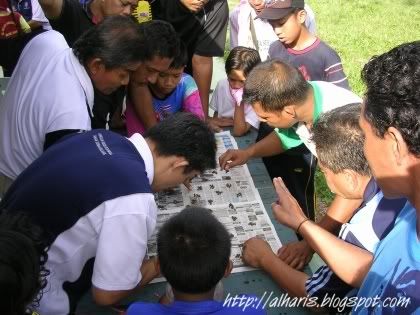 Counting betik seed - Teka bijik betik contest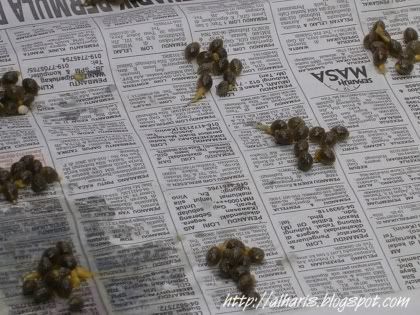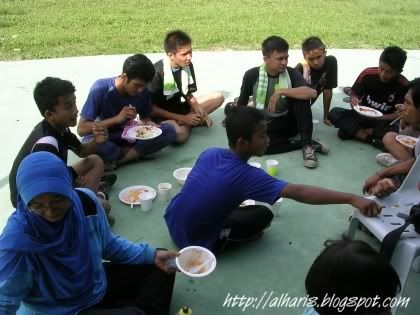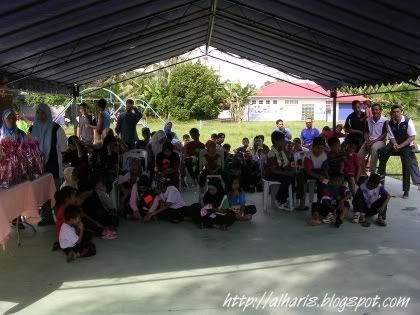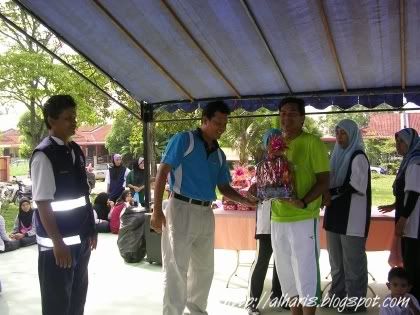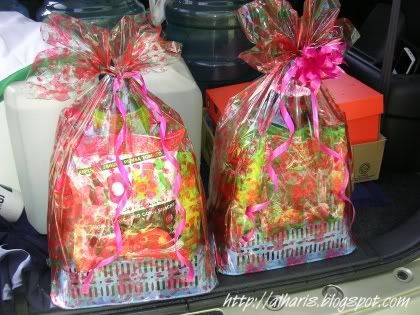 Won 2 hampers + RM30 each. Yeay!
Labels: report