Report: Merbok 10k
Almost a month i kept this photos+report. Too busy with office works, did system recovery for 2 weeks, going home late and miss my training nearly a week - duh! Wish i could do something else for a living.
Merbok 10km is one of two events of Lembah Bujang Jamboree. Another one is 40km MTB ride. This event held a week after aidilfitri. Some of the malays still 'heavy' with lemang, ketupat, rendang and kuih raya. On the otherside.. it's good to burn all those calories.
10 minutes before 7am, PakYa drove us (Adry, Alex and me) from my home to Merbok which located 10km. Start at 7:30am, gave us ample time to get prepare. This time PakYa not running, so besides being our driver, he also acts as coach and cameraman.
After flag off in Merbok town, we ran on a main road to Tanjung Dawai for 2.2km before turn left to kampung road. Between 2.2km - i ran with 5 runners of Chap Ayam Runners. They wearing nice blue "
Chap Ayam Runners
" vest.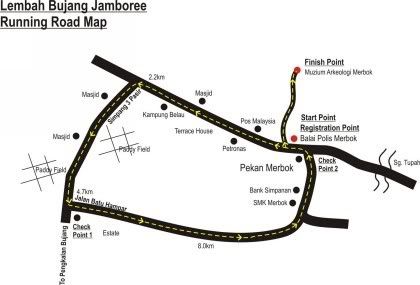 The route was nice and scenic. We ran thru kampung houses on almost free traffic road. We were cheering by locals who enjoy their breakfast from stalls nearby. Aroma of roti canai and teh tarik so irresistible.
Passing on paddy fields. The paddy is ready to harvest. So the field looks like a golden crops wide open along 5km running. I'm still running slowly. Able to do two training run during raya holiday at Taman Tasik Taiping.
My buddy Thean Seng who always being my pacemakers, was ran far in-front. There were 210 runners join the running event while 233 registered for MTB riding. Maybe most of local runners/cyclist still on holiday mode or probably not ready for racing.
The finish line was not at starting line. Runners need to run another 2++km up to Merbok Museum Archeology. It was a climbing, not a single flat road. Glad i could still jog and crossing finish line without walking.
Overall this event was well organized. Enough road marshal patrolling the traffic. We had unlimited cold drinks from Vico and 888 Tea lorries including nasi lemak, soft drinks and mineral waters.
But I would like comment/highlight to all running event organizer, please set a start and finish line on same place. It's a problem to runners to walk back to their vehicle. 2km is not a walking distance! For MTB riders.. no issues. I know they provide a lorry but only available after finish all the programme around 12pm.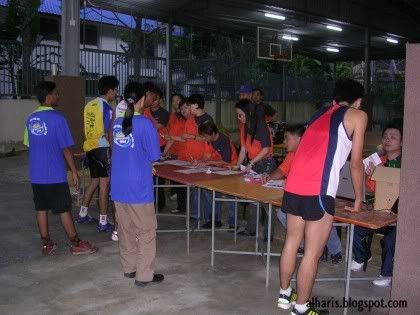 Registration counter at Pekan Merbok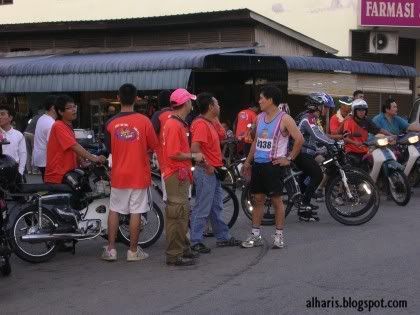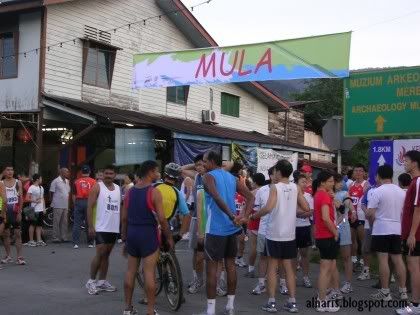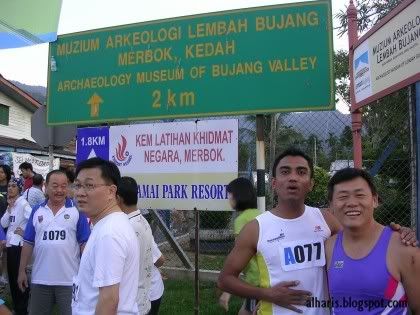 Adry+TheanSeng. The signboard say - 2km to finish line (museum)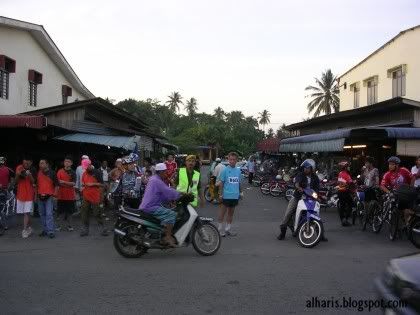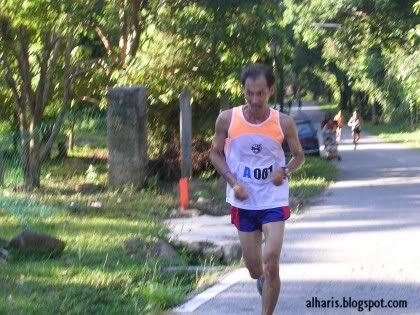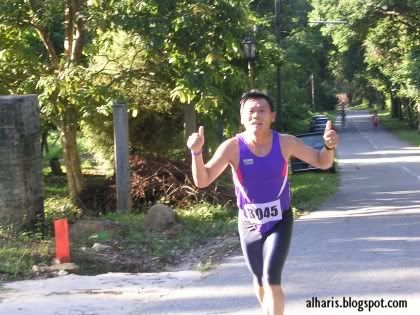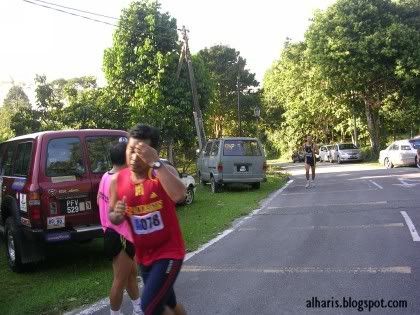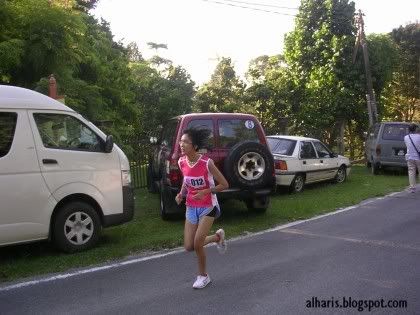 Anak YuSong - 2nd. Yu De Ying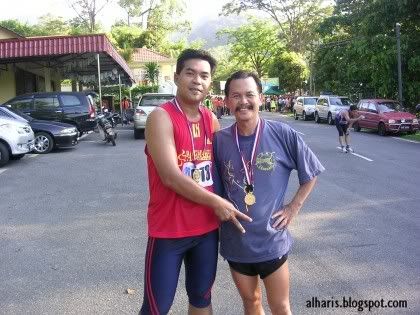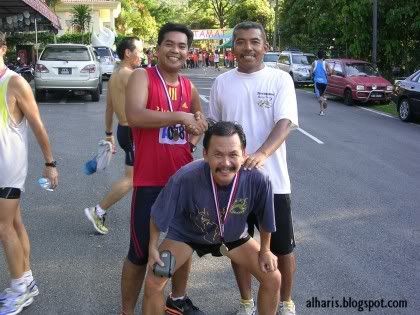 Thanks to PakYa, drove car up to Museum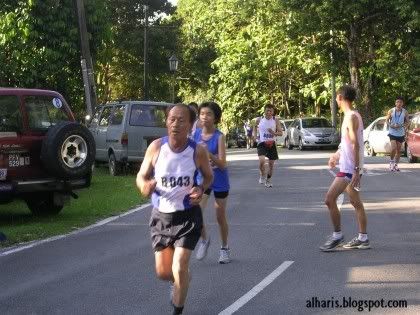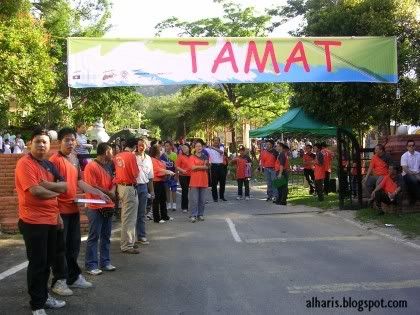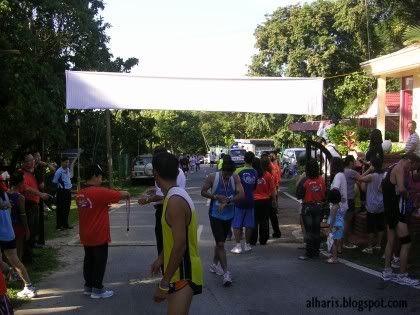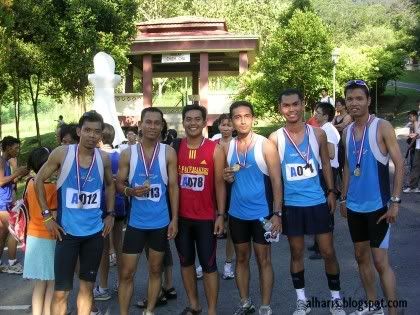 With Geng Chap Ayam Runners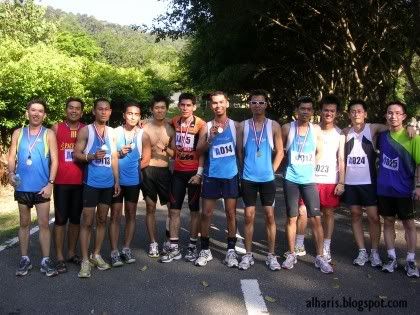 Running friends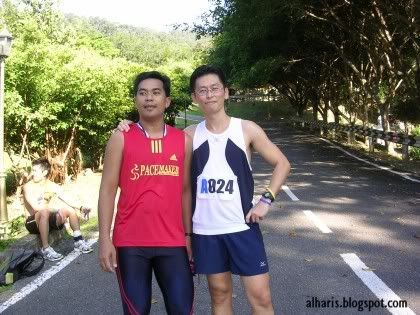 With Danny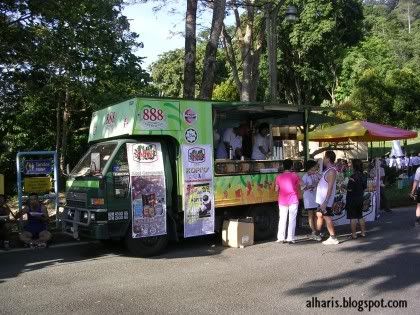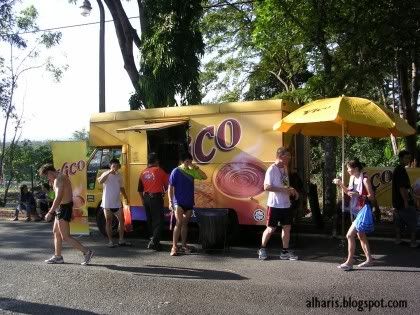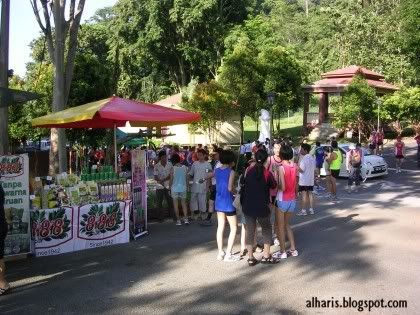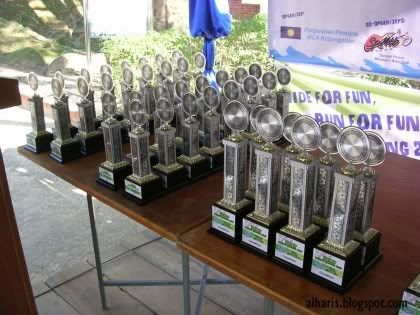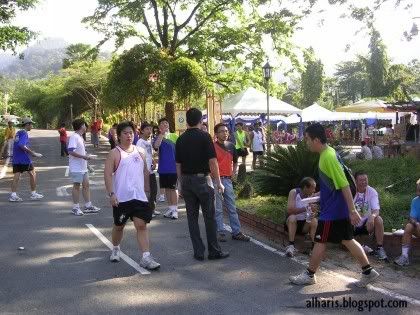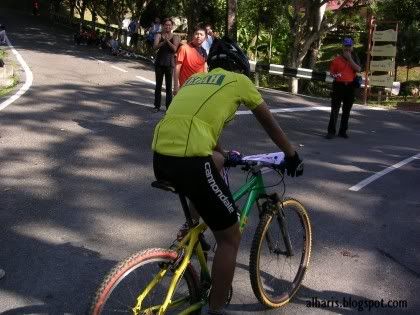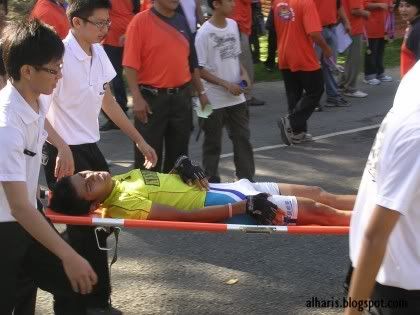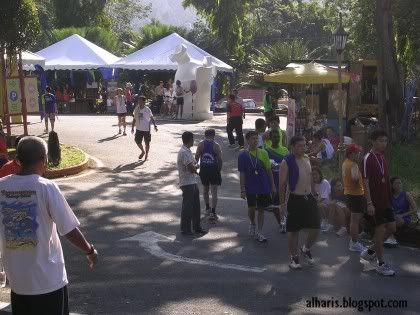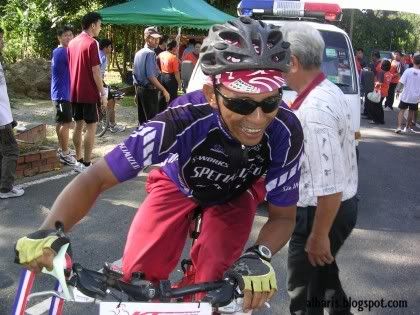 My roadbike pacemakers - Reza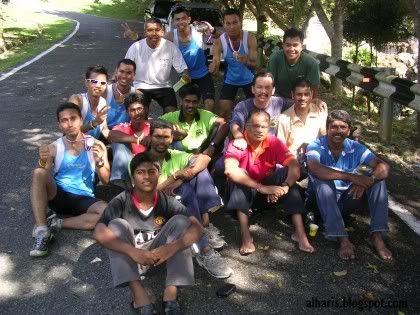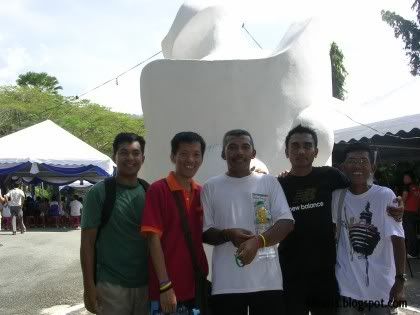 Me, Yeap, PakYa, Adry and Wong - 2nd men veteran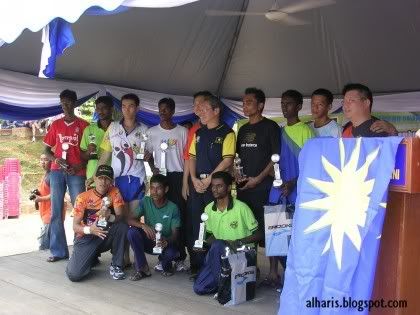 Men Open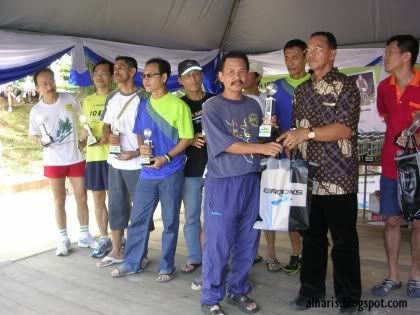 Men Veteran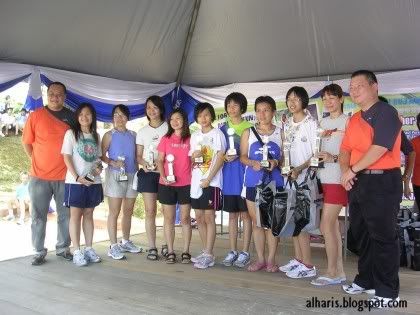 Women Open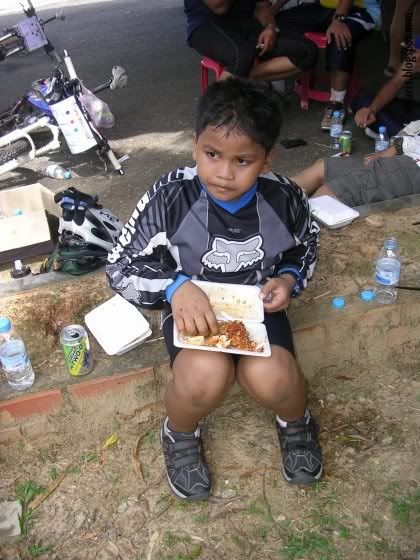 Young rider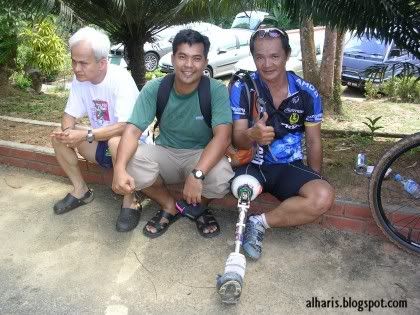 ..with bionic-man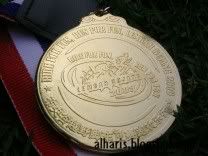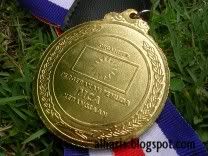 Labels: report