Report Malakoff 26km
Usually i used to measure my racing event with my PB. Trying to break personal best (PB) time and beat myself. Although my PB was couple of years ago but still.. i paste on my mind. Who know.. maybe my legs strong enough to drag me faster to finish line. Actually this is my first 26km run race but i hoping to break my 21km PB and another 5km is a bonus.
For last 2 months i get back on road again running and jogging and some cross training on weekend. I ran once in 2 days. Kaki no so good nowadays. 1 day run and 1 day rest. Between that months i only did 1 long run - 15km. Enough to force myself sign-up a 26km category a day before race. It was a last minutes decision while 2 weeks ago i said - NO.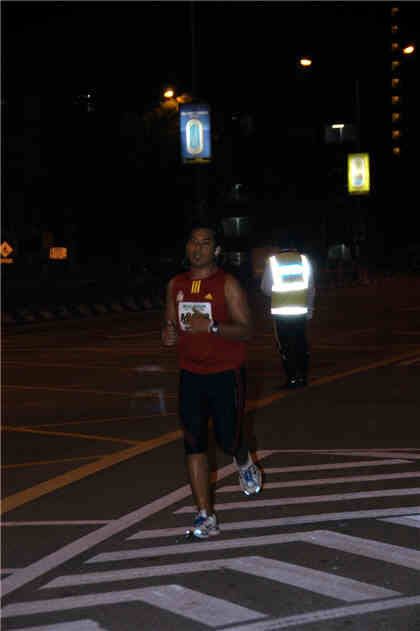 Running thru Gottlieb Road
At starting line, Taman Belia
The event flag-off on time, we run thru Jalan Mount Erskine, Jalan Fettes passing Kampung Belachan and continue thru Jalan Lembah Permai. A new road for me. Never drive thru these road but.. i will remember these road forever - Duh! Its hilly roads. Ascend - descend - ascend - descend non stop like no flat until getting in Jalan Tanjong Bungah at 8km distance. Really-really suffered.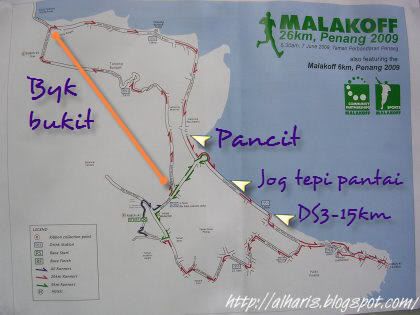 Passing 10km distance at Tanjong Bungah Hotel i felt really thirsty. Throat run dry. Like engine out of petrol. Although still early morning but i felt low humid - I took 3 cup of plain water. But 2km after i felt thirsty again. I don't know why. I already telan 2 cycling bottles of water last night. Body felt dry and after 1h 20mins running.. no water station. Engine jam. Kaput and start walking.
That time 90% my heart say to call a day. Pin-out the bib, took right to Jalan Gottileb and walk back to Taman Belia. But my mind said "Why not walk and have fun listening mp3 songs along the coastline?"
Right.. It was beautiful morning walking/running along Persiaran Gurney. I stopped at one of the restaurants and ask a permission to drink a water from taps - Pundek haus nak mampus. Think.. my tank full of water now. Hard to run back.
After 3 cups of water at DS3@15km distance, I was run+walk+jog and enjoy my mp3 songs. These songs really helps me to forget the distance covered. Walk+jog+walk+jog until finish line, along the way sempat sembang with one of my blog readers - Danny. Nice meet you.
So my 21km PB still remain unbroken. I finished far from my target 2:39min and i have a photo finish captured by Malakoff committee and bola2api. I enjoy myself, dapat sembang with running friends again and glad i could run awhile from bored office works - Felt recharge again.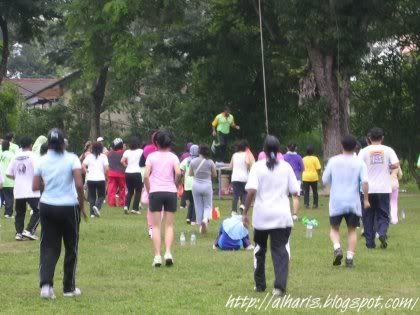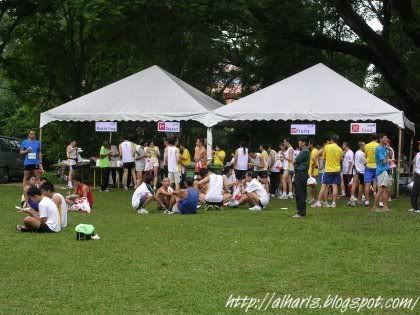 Refreshment tent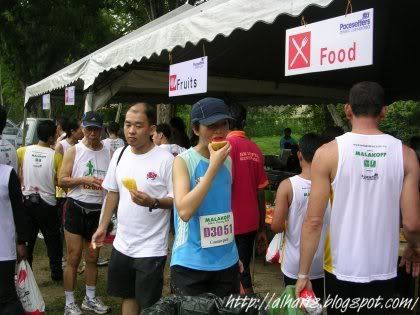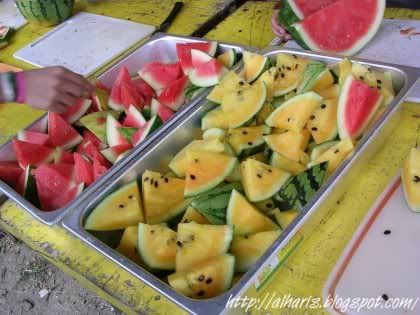 Lot of Tembikai/watermelon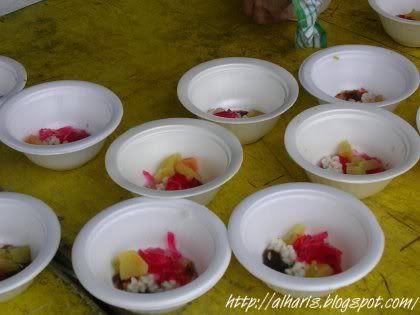 Lycee-kang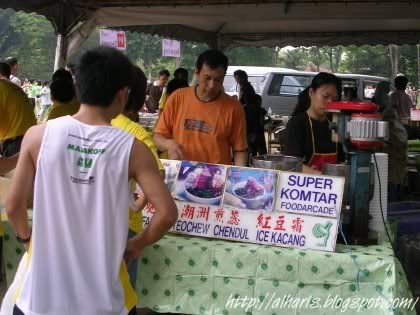 Cendoi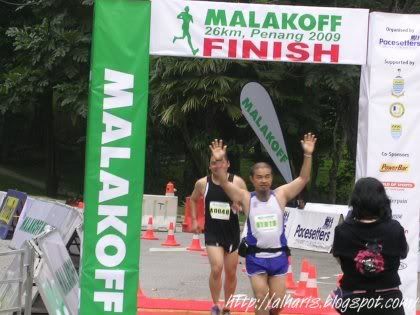 SP Runners chief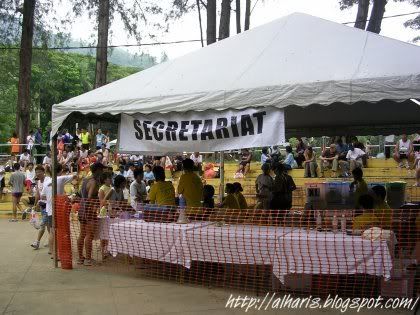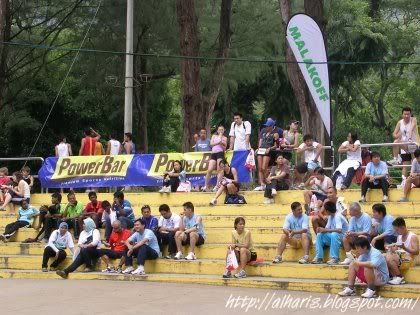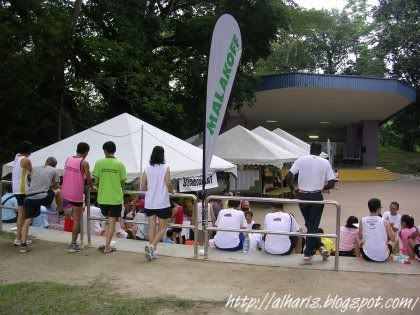 Waiting for medal ceremony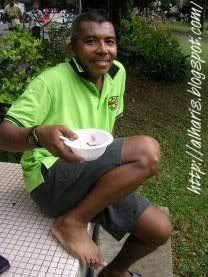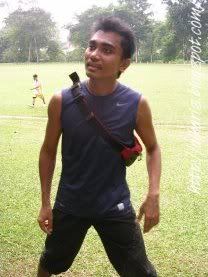 Kulim Hardcore - PakYa+Adry, 12th 1:51.18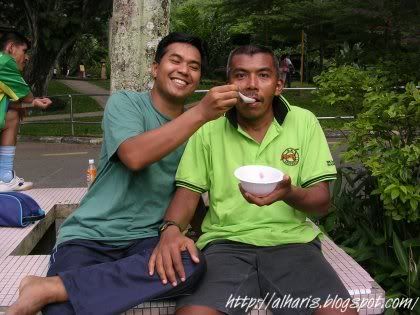 :-)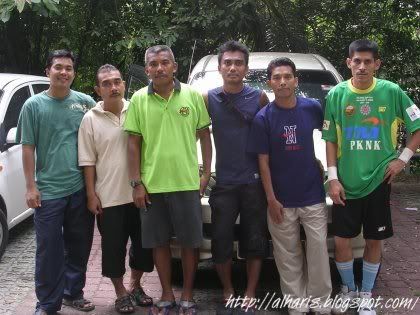 Geng Kulim
Full result just
come-out
. Officially i completed in 2:38.55min and was ranked 75th
Labels: report