Report: Genting Trailblazer 2009 by Aiman
Venue: Football Field, Awana Genting Highlands
Date: 1 November 2009 | 8:45am
Distance: 14km
Category: Men Open - Adventure
Partner: Abdul Haris Shariff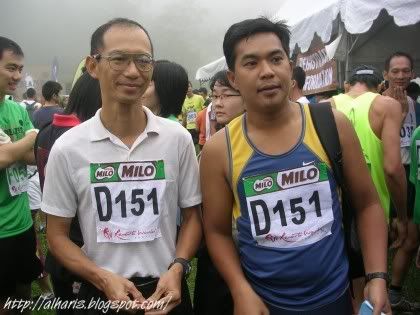 Kembaq tak seiras – Haris
It is a dream comes true. I had wanted to participate in this event for a long time - since 2005. Then, finding a partner was a problem. My students would find it tough as they were not used to jungle trekking or trail run. Besides, they would be underage!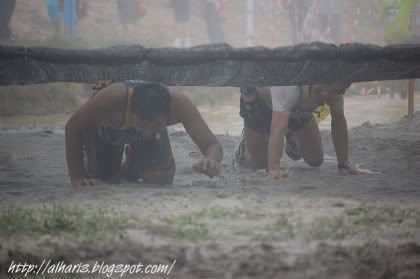 This year, I thought I would be free on the date set. Just toying around with the idea of taking part - getting a partner who wants fun and not so much of competing. Tried my luck at my host blogspot.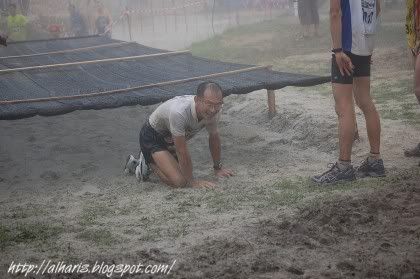 To my surprised, he responded! Wow, that was really nice. I was quite worried after a 'disasterous' outing in Borneo International Marathon. My usual strong finishing deserted me and I was practically walking 200m before hitting the finishing line.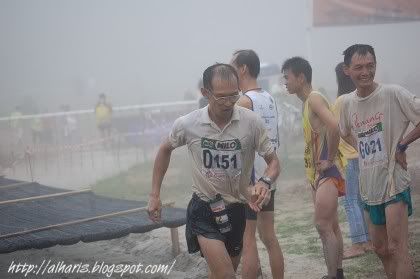 I knew Haris has a better endurance level when it comes to climbing. I was struggling - thrice this year to go up KLTower. My time was no where near his! It was 22 mins from the ground floor to the top!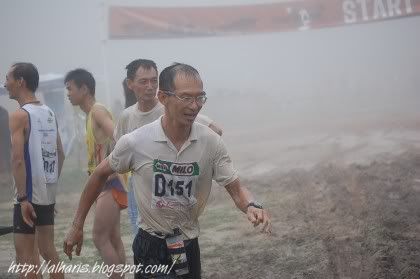 Luckily, I was fit enough to complete the race albeit was left by him. I asked him to go first at the first water station. Then, I was held up many times. But the wonder of this race is the participants are so friendly and courteous. They gave way for me to overtake and pushed me up when I was sliding down on the ascent.
What a great sportsmanship spirit! I truly enjoy this event.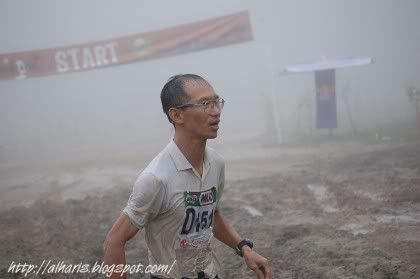 We finished 15. I can safely say that our position is not exclusively ours along as I was helped many times by fellow participants. I guess Haris would get a better position if I had a faster time in the jungle. I wonder how long he was waiting for me at the long house.
I think the goodie bag is not bad too. A complimentary indoor and outdoor theme park ticket valid till 31 Jan 2010. Had wrongly read the date and told Haris it was only valid on 31 Nov.
Running pics courtesy of Tey Eng Tiong - Thanks