5th Ocean to Ocean
Buah tangan dari Thailand.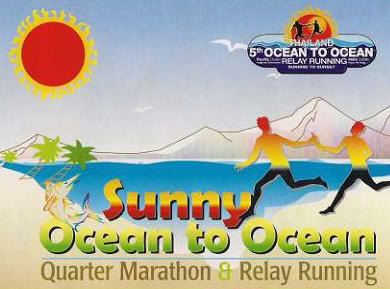 Quarter and Relay Running
Date: 1 November 2009
Time: 6am
A relay event consist of 8 runners, start from Pacific Ocean to Hindi Ocean. The running route divide into 24 stage. Each runner required to complete 3 stages which is less 21km in total per runner.
Detail and registration form available to be downloaded at Forms and Events section.
..from Alex Ong