Report: Junior Development Programme - Circuit 3
By Aiman Cheah
Date: 21 September 2013 | Saturday
Venue: Taman Tasik Titiwangsa, Kuala Lumpur
Distance: 1200m
Category A Boys under 12 years old
Akmal Cheah
Time: 8:37 | Position: 6th
Category D Girls under 12 years old
Afiqah Cheah
Time: 9:02 | Position: 7th
Full result of Junior Development Programme - Circuit 3:
Here
.
Full result of all circuits:
Here
.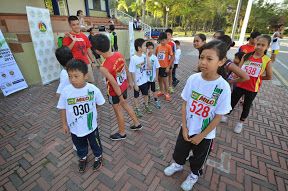 Before the start
The final circuit and I was glad to be there as I missed the first two
circuits due to school activities. Akmal's timing had improved but he could not keep to the proper technique - Warrant a disqualification.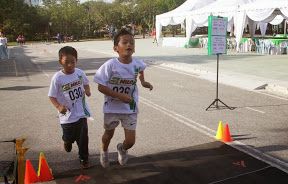 Akmal - a caution for knee bending. The one next to him was
blatant knee bending + floating
Afiqah's timing had also improved but at times she could be 'hopping'. Still a long way to go before she could do it naturally and comfortably.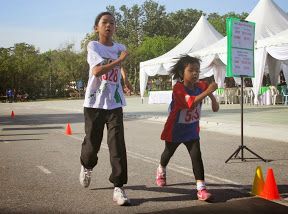 Afiqah
..congrats and well done for both Aiman's kids.