Tahlil & Raya Open House
Friday @3rd Nov 2006.
2 weeks before raya, Ah Teoh (Chief SP Runners) called, offer me to organize Hari Raya Open house. Thinking that i'm the only malay person who still active... had no choice - Accept it. In return... they sponsor all the meals and the equipment such as tables, chairs and etc.
Hari Raya - too busy + letih.. tak sempat visit mak aku kat Kampung Masjid di kampung aku.. then was tought to do a tahlil for her plus to all muslimin and muslimat.. on raya open house day and also celebrate Alauddin birthday on 8th November - kira.. all in a package laaa..
Divide 2 session on Raya Open house.
2.30pm - 6.00pm:
For kawan2 + jiran2 satu Taman Semeling Indah. Probably 30-40 family.
Bacaan tahlil by para2 isteri @2:30pm (Geng lelaki.. semua pakat kerja sekali dgn tok iman). Head by Ustazah tadika from Semeling. Half hour after that... soru! - Actually this session is on me. Kang tak berkat plak...
7.00pm - 11.00pm:
For geng SP Runners, geng gerek and geng lelaki yang tak sempat datang pada sebelah petang. Budget 60-80 kepala not including kepala kecik2.
Menu.. mertua aku pon terkujat tengok all those bahan2
"Hang nak jamu kawan2 kat Zoo Taiping kaaa.."
joke mak aku.
01. Laksa - 10 kilo
02. Ikan sardin utk kuah laksa - 5kilo
03. Nasi himpit - 40 packets
04. Kuah kacang utk nasi himpit - 3 kilo
05. Ketupat palas - 200 ketui (tempah)
06. Daging utk redang - 3 kilo
07. Tembikai 2biji + 2biji orang sedekah
08. Betik 6biji
09. Aneka of kuih2 raya
10. Ayeq teh bunga berliter-liter
11. Ayeq soya.. pure punya... 10 packets x 3.5liter
12. Ayeq oren pun.. berliter-liter
13. Nasi tomato (tempah)
Sessi Petang..
Meriah dengan bebudak2. Dapat packet keropok+gula2+sumi sorang satu distribute by him. Ada yg reriau/teriak nak dua... pakat makan kerepok... tinggal laksa. Geng ibu plak... pakat pulun rasa/makan semua apa yang ada atas meja. - Riuh Meriah!. Nasib baik mertua aku + mak sedara aku.. ada. Tambah.. apa yg kurang atas meja tuh. Cikgu?!.. malam sebelum tu.. dah "cedera parah" dah.
Sessi Malam..
Riuh dgn geng SP Runners. Mostly all active runners came.. Habis! dah tukaq bahasa dah... Aku jemput jugak geng gerek. Orang2 surau.. yang tak sempat mai belah petang. Family aku + cikgu. Tengah depa dok makan.. aku projector all the slide photos run event yang aku snap.. Wah! riuh gelak ketawa... tengok gambaq candid depa.. sampai tersembuq2 nasi. - hahaa.
Lastly geng family aku baru sampai dari Penang... mai perabih apa yg ada. Sekali dengan aku - baru dapat merasa/makan dengan sempurna. Sembang2 panjang sampai tengah malam. - Semua pakat kenyang+letih+tidoq kat rumah aku.
Alamduliah - Semua menu habis. Cukup untuk semua.
Mouse over photo for description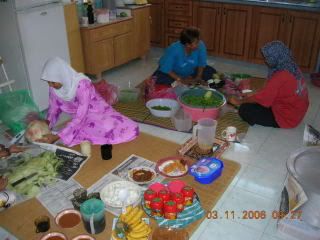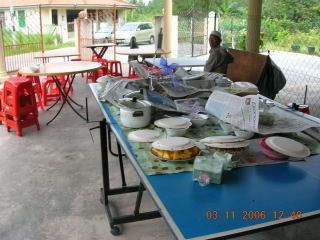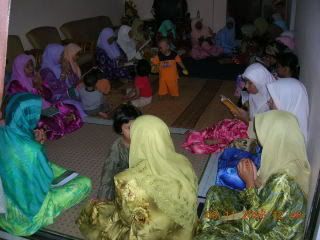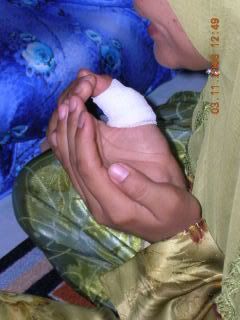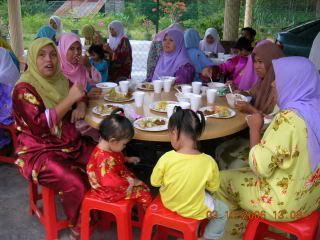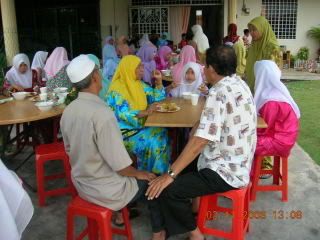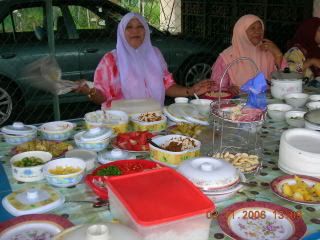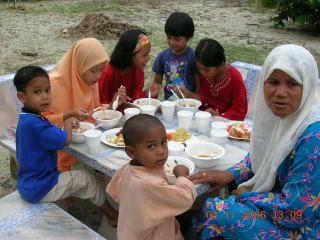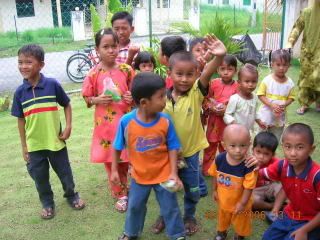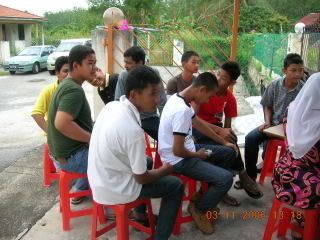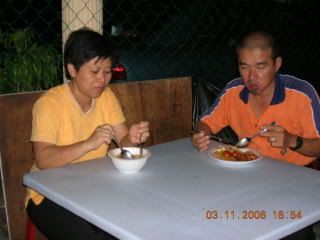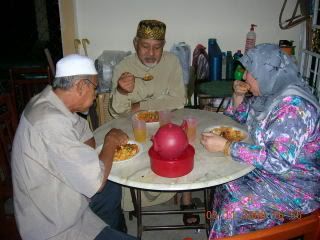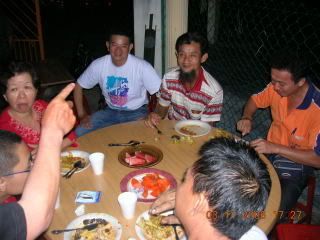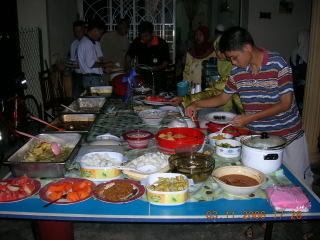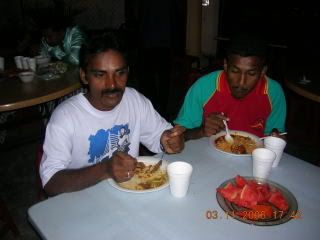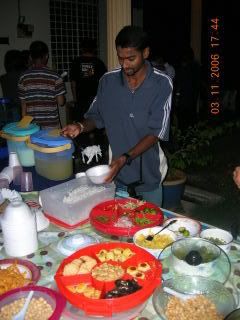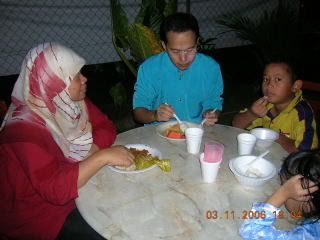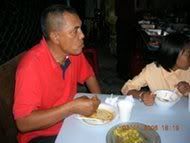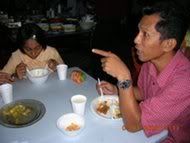 Tengah gaduh route utk hari Ahad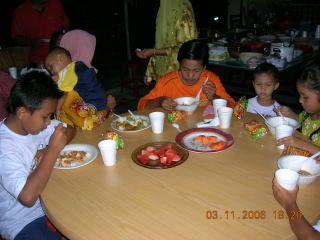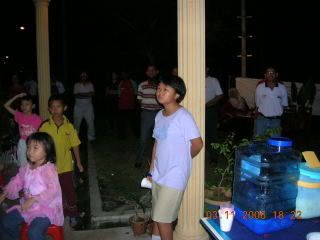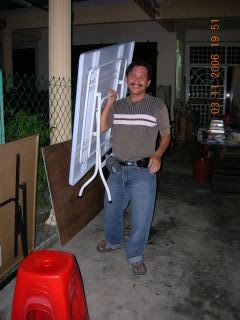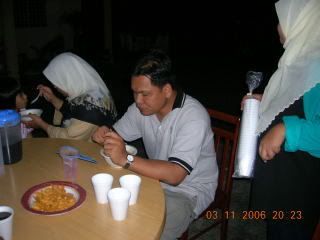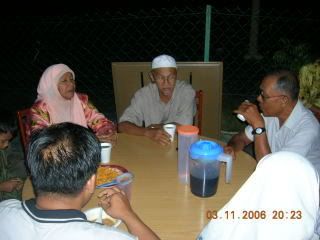 Selamat Hari POWERMAN! untuk semua.