Siemens Run 2009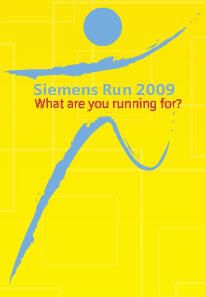 Date: 19 July 2009 | Sunday
Venue: Dataran Merdeka, Kuala Lumpur
Distance: 3.5, 7.5 and 10km
Website:
www.siemens.com.my
Siemens Run is back! Having had its first run in 2004, Siemens is anxious to repeat the run as part of its long-term corporate responsibility commitment towards advancing sporting opportunities, community vitality and health.

Siemens Run 2009 - What are you running for? will be held on 19th July 2009 at Dataran Merdeka, Kuala Lumpur to bring people together for charity.
Detail and registration form on weblink above.
..from pm1