Borneo International Marathon 2010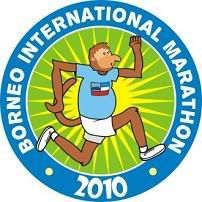 Date: 2 May 2010
Venue: Stadium Likas, Kota Kinabalu
Distance: 42km, 21km and 10km
Website:
www.borneomarathon.com
Wuhaaaa... I tought only climb
Mount Kinabalu very expensive nowadays
. This event charges RM100 ~ RM60 for 3 categories above. I think.. it is extreme rate. Poor locals.
Out of topic abit. Starting 1 September 2009, if you plan for climbing Mount Kinabalu, at lease you need to pay >RM900/pax and must spend a 3D2N in Taman Negara. No choice. No 2D1N package anymore.
As i remember back in 2006, i only spend around RM250~RM300 for
solo trip
and last week, me+sport committee club decide to cancel a 20pax company trip to Mount Kinabalu because of over budget - rugi Sabah.
Sabah - Cekik darah (so sorry for sabahan).
..info from 2009tonton