Hatyai Marathon 2012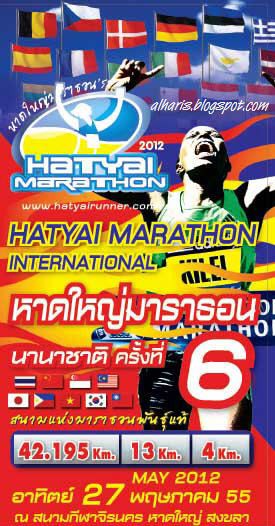 Date: 27 May 2012 | Sunday | 3:00 (thai)
Venue: Jiranakorn Stadium, Hatyai, Thailand
Distance: 4km, 13km and 42km
I know some of readers/visitors are looking for this event. Me too... a reason to bring a family outing and chill out from office works.
The organizer should consider to put half marathon distance... Or maybe that goes to Nature Run
Form available at same spot - Forms and Events section.
Some reports of mine in
2010
with friends and family-run in
2011
.
..Jom!