Result: Sabah Adventure Challenge 2012
Official result of Sabah Adventure Challenge 2012
(Ultra Trail Run Category) from 6~8 April 2012.
I did a ultra trail run which required to cover 60km in 2 days. The most painful experience I had during 2 days of event, was wake-up and continue running on Day2.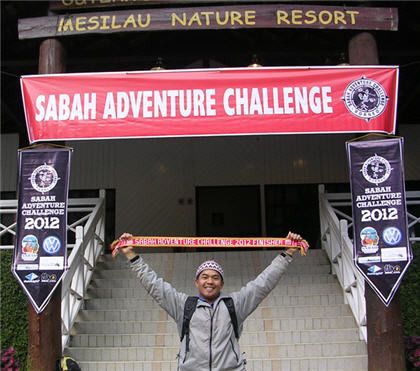 Completed Day1 in 6:34.45, on morning of Day2... kaki, bontot, peha and whole body sakit. Jalan selow, naik tangga... macam ketam but still I'm able to complete Day2 course in 7:17.58. Total hours = 13:52.43
Position - 16th.
Report and photos
on the way.
Labels: Result