10km Marathon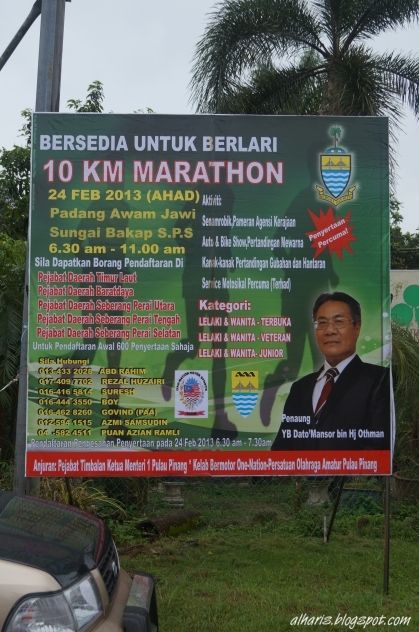 Date: 24 February 2013 | Sunday | 6:30am
Venue: Padang Awam Jawi, Sungai Bakap, Seberang Perai, Penang
Distance: 10km
Contact: 013-4332028 (Rahim), 017-4097702 (Rezal).
Balik kampung (Sungai Baong) during Chinese New Year and saw this banner in-front of Sungai Bakap Hospital. It is FREE registration and organised by local government so do not expect any luxuries. Just go and run... more than that is bonus.
Registration form? Perlu ka?...