Report: Vitagen Healthy Digestive Walk
By Aiman Cheah
Date: 25 May 2013 (Sunday)
Venue: Taman Bandaran, Kelana Jaya
Distance: 7km
Time: 25 minutes
Non-competitive event
Quite a well-organized event by Vitagen. It is good that registration is only at RM20 for adults and RM5 for children below 12. Registration pack inclusive of goodie bag and event vest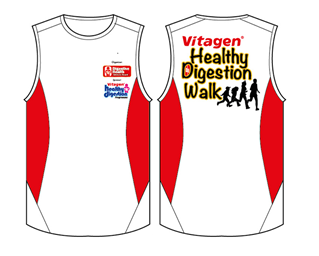 Event vest
At RM5 naturally, children do not get the vest. I would be happier if the organizer give us a choice of getting a cheaper registration without a vest or the present rate with a vest.
The registration was a little slow... perhaps participants were to blame as many come late although participants were capped at 500. If there was an extra person or two manning the counter, perhaps, the speed will be twice faster... Participants queuing up according to names or registration numbers.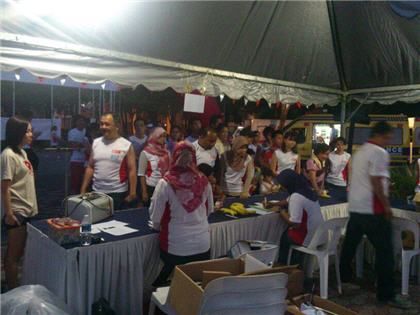 Registration
The warming up was late as registration ended up late. The flag-off time was some 30 minutes later.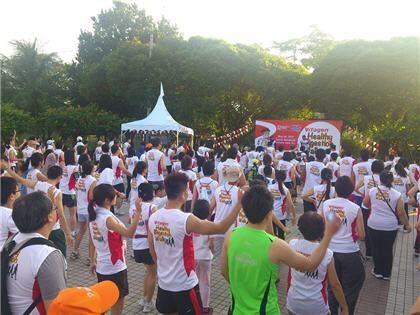 Warming up
I believe the distance is much shorter that the intended distance of 7km. I took 14 minutes completing the first loop and 11minutes for the second loop. That should be less than 4km. However, the distance is just right because there were many children there. It was manageable for those 3 or 4 year child.
Like Kelab Runner Ipoh, the organizer printed our names on the certificate. This effort must be given a thumb up instead of the normal blank certificate.
I got my vest and bib after the event due to courier problem. I guess since there were 500 participants, bib and vest can be distributed at the venue... cost saving for the organizer or let us collect registration pack on our own...
Looking forward for the next walk...