Report: Guardian Charity Walkathon 2013
By Aiman Cheah
Date: 27 October 2013 | Sunday | 7:30
Venue: i-City, Shah Alam
Distance: 3km & 8km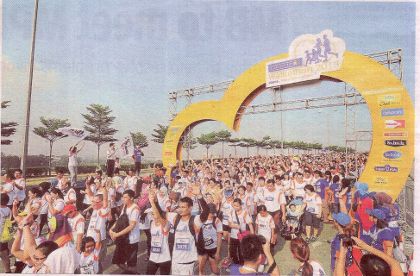 The flagging off
This is one of my favourite events. I have registered for the 8km walk and my family the 3km walk. Unfortunately, I could not make it. I drove them to i-city as early as 6.15 and was surprised that some participants were alrealy there!
My children enjoyed themselves after the walk......going for snow walk and trick art museum. Unfortunately, it rained heavily in the afternoon and they only went to the water world at around 4 p.m.
They had a whale of a time there despite the weather.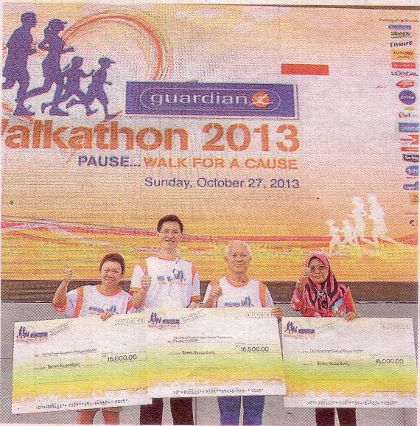 Beneficiaries of the proceed - National Stroke Association of Malaysia (NASAM), National Autism Society of Malaysia (Nasom) and National Council of Senior Citizens' Organisation Malaysia (Nacscom)
Pictures courtesy of StarMetro 11 November 2013
It is a win-win situation. With a registration fee of only RM25 (early bird), we have free entrance to snow walk, trick art museum and water world which easily cost us RM55!.