Two die in Beijing Marathon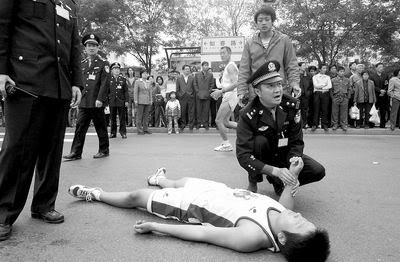 BEIJING : Two amateur runners collapsed and died in the Beijing International Marathon at the weekend, Chinese state media reports, amid criticism of the race's organisation. The two fatalities in Sunday's event were Liu Hongbin, a 20-year-old college student, and a Beijing resident identified by his surname Hu, Xinhua news agency said.
"This is the first time (runners have died) in the 24-year history of the Beijing marathon," said a spokeswoman at organizer China Athletics Association who declined to give her name. "Every year we adopt measures to prevent this kind of thing but unexpected things do happen during sports activities."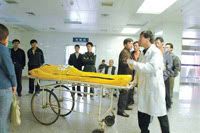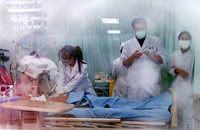 The Chinese capital is preparing for the 2008 Summer Olympics and is increasingly anxious to have international sports event go ahead without glitches. Both runners collapsed midway in the run and were taken to hospitals where they died despite intensive efforts to save them, according to the report. Hospital staff declined to provide details of the cause of death. Apart from the two fatalities, 11 other runners were hospitalized after exerting themselves too much, the Beijing Times reported.
The Beijing Youth Daily newspaper quoted an unnamed participant as saying that no drinks were provided in the afternoon beyond the 22-kilometer (14-mile) mark. An event organizer told the paper that all drinks stations had indeed been closed five hours into the event, but that vehicles had been available to pick up runners who did not feel well.
The athletics association spokeswoman said the two deaths had been a "wake-up call" but insisted the contingency plans had worked well.
"After the accidents, the organizers' medical team arrived immediately and sent them to the designated hospitals," she said.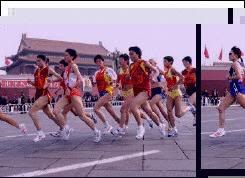 She said all runners had filled in a form before the marathon stating that they were fit to take part in a 42.16-kilometer run. Fitness is a growth industry in urban China, attracting a large number of middle-class customers. The Beijing marathon attracted 25,016 participants, the largest number in the history of the event, according to the China Daily.
- AFP