Terence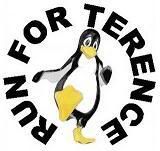 Heard about Terence.
Late received the info as I on leave on last week of school holiday. Tersandar aku kat kerusi office when open my mailbox. Speechless for 10mins try seeking and reload memories running/laughing with him.
Although I'm not regular running in KL but thru the blogs and emails.. We develop as friends.
On last Friday 8th of June on 12:30pm, Terence Leong or Penguin 6 passed away peacefully at his home after a year fighting the brain tumour.
You will be greatly missed and the
http://www.jroller.com/page/penguin
blog too.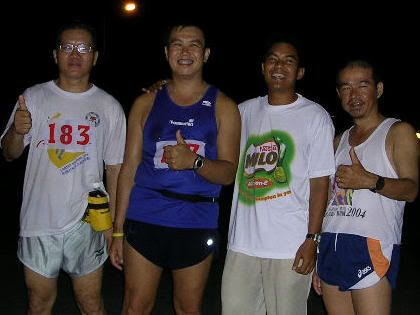 Left: Chin PG, Terence, me and Teo.
At 12Hour Run at Kubang Sepat, Alor Star on 25th. March 2005