Larian Bendang 2008
As kedahan I would like to promote to an annual run event at Alor Star with conjunction
Visit Kedah 2008
Larian Bendang 2008
Date: 3 May 2008
Venue: Stadium Alor Star, Kedah.
I will post again the detail and registration form later. Meanwhile, maybe my previous run reports could 'racun' you to join.
2004
,
2005
,
2006
and
2007.
Those who're out station runners, you can stay at Sri Malaysia Hotel - Just a walking distance to Stadium Darulaman. No worries about meals, you can walk to stadium to enjoy local food for breakfast, lunch, dinner and supper... and don't forget to bring google too.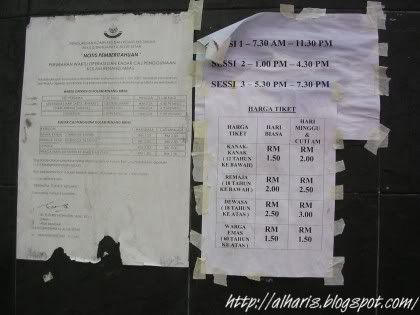 ..amacam berani? :P
*update:
..and those who concern about whether he/she could win $$$ in 2008, click
here
and
here
for Larian Bendang 2007 result