Trikidz PutraJaya 2009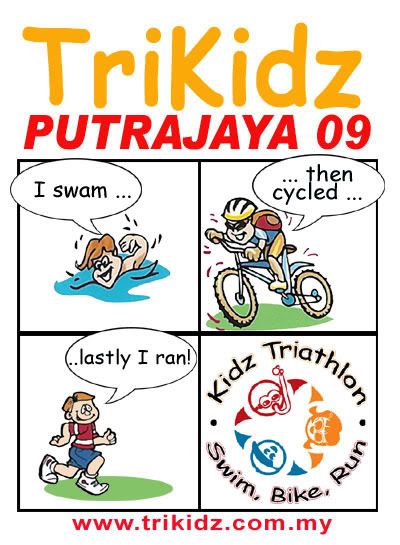 Date: 19 December 2009 (Clinic) and 20 December 2009 (Race day).
Venue: Putrajaya Water Sport Complex, Precint 6 (next to Pullman Hotel).
Category: 6 years to 15 years old.
Contact: 016–8399597 or 016 - 6990400 Stef
website: www.trikidz.com.my
Check the website for detail and distance for each category.
My kids join
last year
at University Malaya. This year.. will put a note.