Walk For Children: 1 Malaysia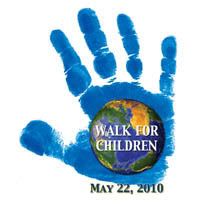 Date: 22 May 2010 | Saturday | 7:30am
Venue: Lake Garden, Kuala Lumpur
Distance: 1km, 3km, or 5km
Website:
www.iskl.edu.my/walkforchildren
The event will largely be a fun walk with no competitive pressure, making this event ideal for youth of all ages--though those who want to speed ahead are more than welcome to do so! A variety of fun prizes will be given out for the fastest (..and the more "leisurely") participants. We will endeavor to incorporate a disabled-friendly route if the location permits.

There will be a bazaar and food and beverage will be available. Entertainment will include activities for children and teenagers, and musical performances.. Look out for the performance by Malaysian Rappers Te'Xtrano and Caprice!

Donations will be accepted throughout the day.