Buah tangan from Betong, Thailand
Last week we went to Betong, Thailand for 3D2N family trip. It was nice and beautiful place to visit. Runners/joggers like us should go. Jogging around Betong town while visit interesting places.
Compare to Hatyai, Betong got nice public park. Consist of Stadium (track and field), swimming pool, children playground and rolling road for running.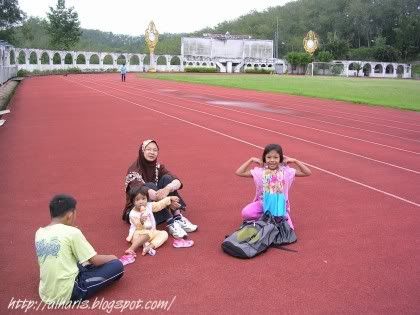 Cikgu and kids join my morning run for 2days
Insyallah, I will post/write Betong family trip in couple of days. Meanwhile ada buat-tangan for my readers.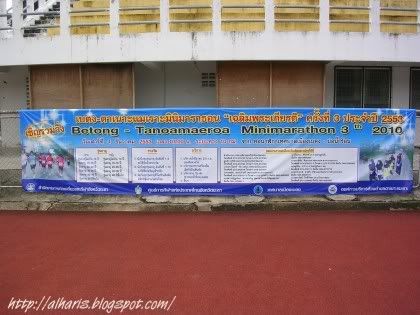 Betong - Tanoamaeroa Minimarathon 2010
Date: 4 December 2010
Venue: Betong Hot Spring
Distance: 10km
Those who can read Thai please translate in full or need actually photo size, let me know. I'm thinking to take part - next week.