Result Larian Hari Bumi Sedunia 2011
Out of 9, able to capture 3 categories of official result. The official booth kelam-kabut with all top finishers claim the finish medal and prize.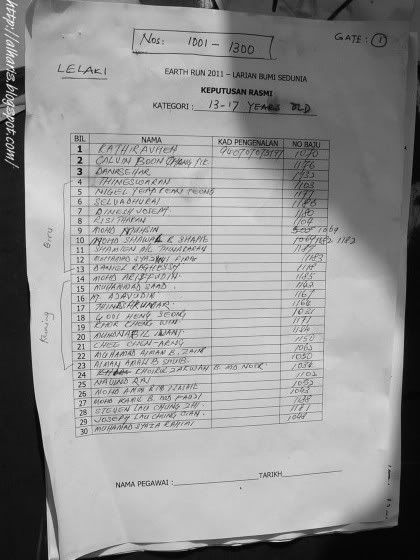 Lelaki Junior (13-17 tahun)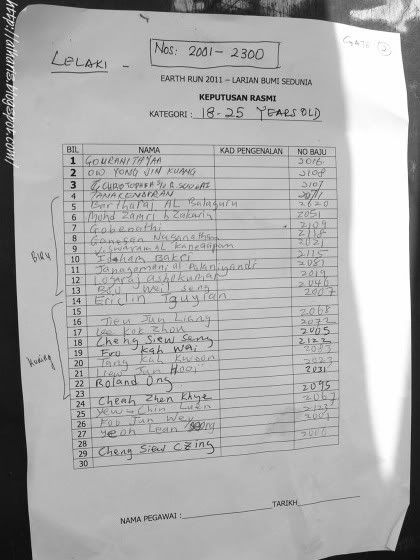 Lelaki Terbuka A (18-25 tahun)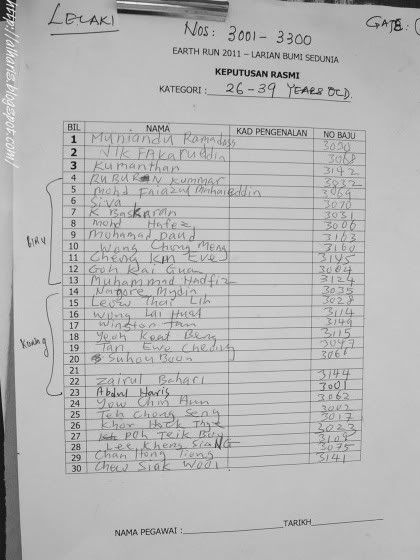 Lelaki Terbuka B (26-39 tahun)
If the pics above too small for your eyes then
click here
. I finished 12.2km (base on google map) in 1:00.01 mins and got 23th placing.
Labels: Result