Jogging Week2 November 2011
07 November 2011 | Monday | 7:30am | Aidiladha
Route: 3 laps of Taiping Lake Garden + War Memorial
Time: 1:07.44mins
Randomly playing on my mp3 player - [T-Square - Play The Square]
01 Omen Of Love.mp3
02 Takarajima.mp3
03 JapaneseTitle1.mp3
04 Little Pop Sugar.mp3
05 Tomorrow's Affair.mp3
06 Midnight Lover.mp3
07 All About You.mp3
08 Truth.mp3
09 JapaneseTitle2.mp3
10 Dans Sa Chambre.mp3
11 It's Magic.mp3
12 Forgotten Saga.mp3
09 November 2011 | Wednesday | 1:15pm
Route: Company Sport Complex
Time: 50.18mins
Randomly playing on my mp3 player - [T-Square - R.E.S.O.R.T]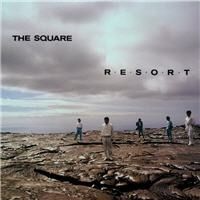 01 -
Omens Of Love
.mp3
02 - Feel Alright.mp3
03 - Chances.mp3
04 - Stimulator.mp3
05 - We'll Never Have A Trouble.mp3
06 - In The Grid.mp3
07 - Merylu.mp3
08 -
Prime
.mp3
09 -
Forgotten Saga
.mp3
..not Jazz fan? Maybe I could racun a few fast songs, check on track 1, 8 and nice slow song on track 9. Others.. sedap dengar in relax/easy mood.
12 November 2011 | Saturday | 7:15am
Route: Trail.
Running around Bukit Air Nasi
, Bedong
Time: 1:16.11mins
Randomly playing on my mp3 player - [Casiopea vs T-Square Live]
01-Omens of Love.mp3
02-Looking Up.mp3
03-Control.mp3
04-Boy Style.mp3
05-Eurostar Run Into The Light.mp3
06-Breeze & You.mp3
07-Cape Light.mp3
08-Prime.mp3
09-Takarajima.mp3
10-Eyes of Mind.mp3
11-Tokimeki.mp3
12-Freak Jack.mp3
13-Tropicool.mp3
14-It's Not Only One Time.mp3
15-Rare One in N.Y..mp3
16-Sprinter.mp3
17-Trance Evolution.mp3
18-Kapiolani.mp3
19-Justice.mp3
20-Once In A Blue Moon.mp3
21-Midnight Circle.mp3
22-Yuh-Ja.mp3
23-Mid Manhattan.mp3
24-Eccentric Games.mp3
25-Nab That Chap.mp3
26-Japanese Soul Brothers.mp3
27-Fightman.mp3
28-Truth.mp3
29-Asayake.mp3
Actually I looking for Casiopea albums but found - Casiopea vs T-Square Live. After layan afew times... I checked on T-Square: Play The Square. Wow! Then listen to another album R.E.S.O.R.T. Peeehhh!
Now I'm totally gila T-Square. My mp3 player full of T-Square albums.