Report: Desa Parkcity Run
By Aiman Cheah
Venue: The International School, Desa Parkcity, Kuala Lumpur
Date: 27 November 2011 | 7.15 am
Category: E Men Veteran
Distance: 10km
Time: 55mins 01secs (net time 53mins 45secs)
Position: 36th
Organizer: The International School, Desa Parkcity
A very good race - second competitive run after a bout of dengue/malaria? (God knows).
Had a complete rest (or rather forced to rest as work load and weather do not permit to train for a week!) after CICM Care run a fortnight ago. Did swimming almost every morning from Tuesday to Thursday. I did not have the confidence to have a good race, only hoping to complete the race in between an hour and an hour 5 minutes.
Started from the back as the road was quite 'narrow'. The slow start was a good warm up as there are two 'hills' to conquer.
It was a huge relief after the check point and began to run the usual race. Bad habit started to creep in with 2km to go. Took a walk for a few seconds before started to run again, at a slightly slower pace.
Luckily, that was the only stop other than water station.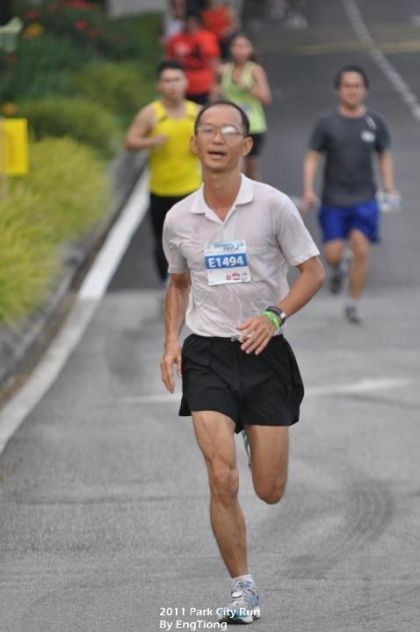 Aiman with 300m to finish.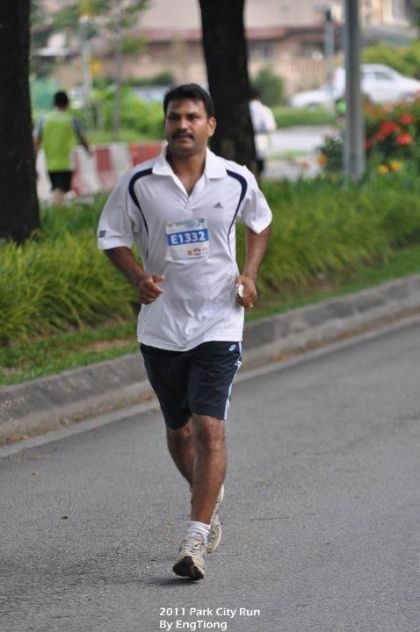 Mr Raviselvan with 300m to finish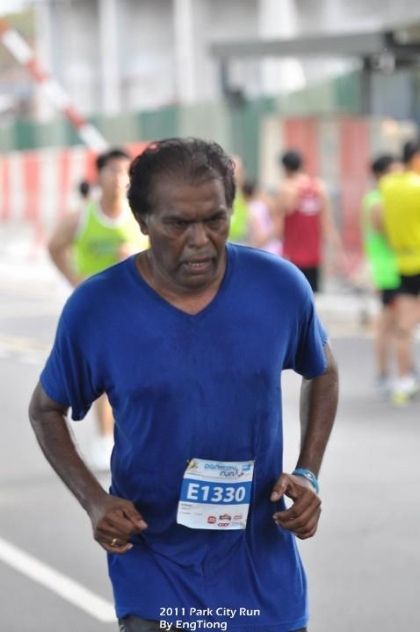 Mr. Karunamurthy with 300m to finish.
Pictures courtesy of Mr Tey Eng Tiong.