Jogging Week4 February 2012
22 February 2012 | Wednesday
Route: Loops
Time: 50.21mins
Randomly playing on my mp3 player - [Crowded House - Wood Face]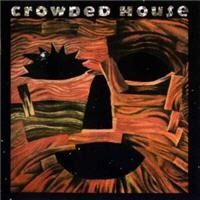 01 - Chocolate Cake.mp3
02 -
It's Only Natural.mp3
03 - Fall At Your Feet.mp3
04 - Tall Trees.mp3
05 -
Weather With You.mp3
06 - Whispers and Moans.mp3
07 - Four Seasons In One Day.mp3
08 - There Goes God.mp3
09 - Fame Is.mp3
10 - All I Ask.mp3
11 - As Sure As I Am.mp3
12 - Italian Plastic.mp3
13 - She Goes On.mp3
14 - How Will You Go.mp3
First time listen a song from this group was '
Don't Dream It's Over
'. That was somewhere end of 80ies. That song became band's biggest hit. Reach #2 on US Billboard. The song sung by number of artist such as Paul Young, Sixpence None the Richer and Susan Boyle.
23 February 2012 | Thursday
Route: Loops
Time: 50.41mins
Randomly playing on my mp3 player - [MezzoForte - Surprise Surprise]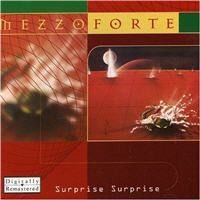 01-Surprise.mp3
02-
Garden Party.mp3
03-
Gazing at the Clouds.mp3
04-
Early Autumn.mp3
05-Action Man.mp3
06-Funk Suite No1.mp3
07-Easy Jack.mp3
08-Fusion Blues.mp3
09-The Old Neighborhood.mp3
10-Surprise, Reprise.mp3
Introduced by my cousin. A Jazz-funk group from Iceland. After that I got 3~4 albums more. Maybe you accidentally listen to 'Garden Party' thru media and that is Mezzoforte's.
25 February 2012 | Saturday
Route: Home, Pekan Semeling, + Semeling, AIMST, Taman Universiti and home
Time: 1:05.09mins
Randomly playing on my mp3 player - [Crowded House - Recurring Dream]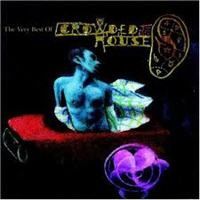 01.Weather with You.mp3
02.World Where You Live.mp3
03.Fall at Your Feet.mp3
04.Locked Out.mp3
05.
Don't Dream It's Over.mp3
06.Into Temptation.mp3
07.Pineapple Head.mp3
08.When You Come.mp3
09.Private Universe.mp3
10.Not the Girl You Think You Are.mp3
11.Instinct.mp3
12.I Feel Possessed.mp3
13.Four Seasons in One Day.mp3
14.It's Only Natural.mp3
15.Distant Sun.mp3
16.Something So Strong.mp3
17.Mean to Me.mp3
18.Better Be Home Soon.mp3
19.Everything Is Good for You.mp3
A compilation album. My brother bought this album. I guess, I'm not the only one kena racun :) '
Better Be Home Soon
' end my jogging that morning - Nice.
Happy Running!