Sultan Mahmud Bridge Run 2012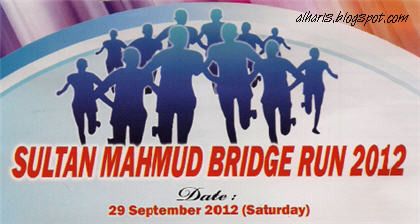 Date: 29 September 2012 | 7:00am | Saturday
Venue: Batu Buruk Beach. Kuala Terengganu.
Distance: 21km, 10km, 7km and 5km
Contact: 0129099565 Azmi or 0139577929 Faridah
Event cukop lama depa tak buat. >than 10 years hibernate. Suddenly pop-up with marvelous registration fee... Bley masuk Malaysia Book of Records.. or late fee included?
Detail and registration form availabale at Forms and Events section.
..from AlexOng