Report: Famemas Run 2013
By Aiman Cheah
Event: Larian Famemas 1 Malaysia 2013
Date: 3 February 2013 | Sunday | 7:30am
Venue: MSN Track, Bukit Jalil, Kuala Lumpur
Category: A (Men Open 13 Years Old and above)
Distance: 7km
Result: time unrecorded - Finisher medal
Category: C (Boys and Girls 7 years old and above)
Distance: 3km
Result: 11th (Afiqah Cheah)
Time: unrecorded
This is a small scale event as it is limited to 200 participants. The run is well organized.
However, the organizer is a little slow to respond registration via e-mail. I strongly feel that they should acknowledge receipt and could confirm if it is within the first 200 or exceed the limit and and make prompt refund if participation is over the limit. I only get a confirmation of participation mail on 31 Jan 2013.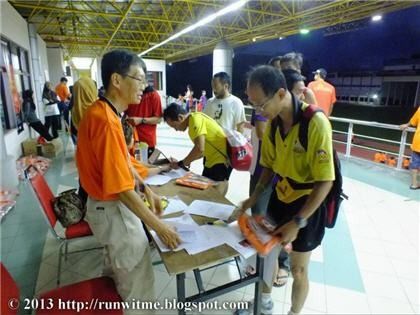 Registration - race kit is pre-packed. Collection was smooth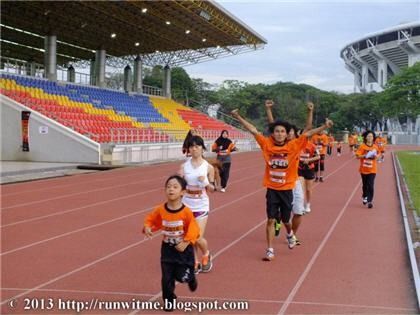 Akmal at the start of the second lap on the track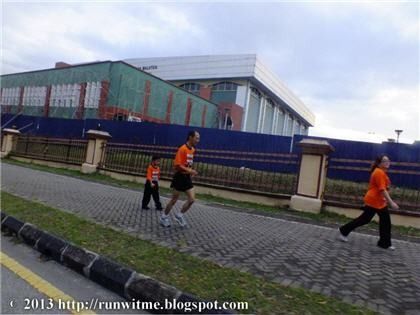 Akmal reduced to walking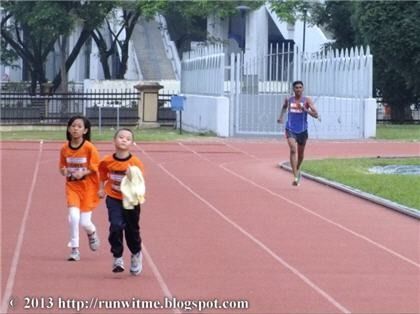 Afiqah finishing ... Venugopal is also finishing!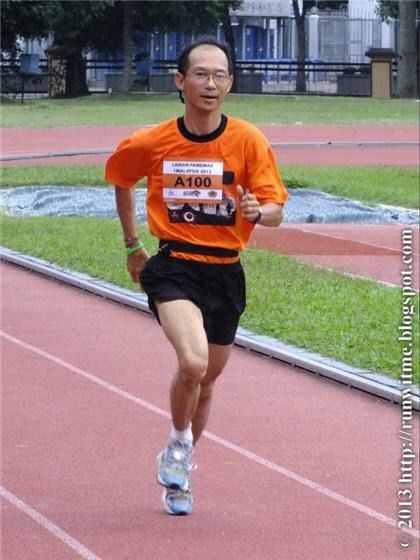 Aiman finishing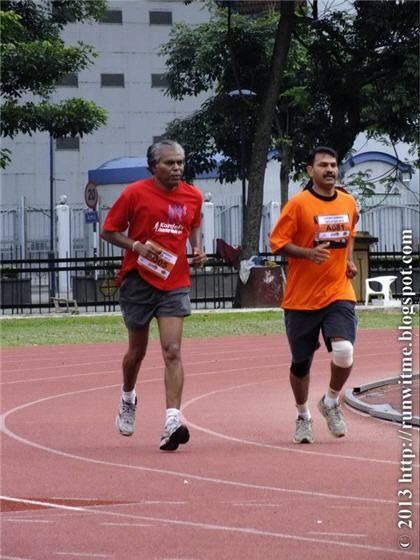 My ex-collegue Mr Karuna and Mr Ravi finishing
Prizes were offered to top runners in A category. It was just a fun run for me as I wanted to test 7km distance. Even at my peak, I won't make it to the top 50! Unfortunately, because I accompanied Akmal, I only ran at a faster pace in the last two laps. Any way, it was a good work out.
Afiqah did well to finish 11th. She was up with school athletes and for a no-time runner, that result was very encouraging. Akmal was too far away as he walked as much as he jogged.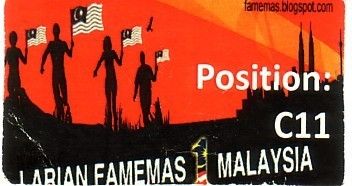 11th position for Afiqah
Pictures courtesy of Mr. Max Lim. Thanks for great pics@
RunWitMe