Iklan: Toyota Avanza 1.3 (M) 2006 for SALE
Sorry readers, iklan sikit.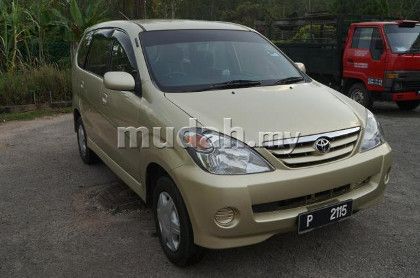 Decide to let-go my family car. Technically I love this car. No major problem on engine or body. Fuel consumption pon cukop baik.
The reason why... kids are grown up - kaki makin panjang. Family members dah 4 excluding me and Cikgu. They need more space. Kalau long distance driving, I had bring-up 3rd row seater for baggages
Harga boleh dirunding dan yang penting saya bley cerita sejarah kereta ni pada pemilik baru.
More info and photos in
Mudah.my
Labels: advertisement, iklan