Report: Tesco Malaysia's Walk For Life
By Aiman Cheah
Date: 17 November 2013 | Sunday | 8:00 a.m.
Venue: Universiti Malaya, Kuala Lumpur
Distance: 5km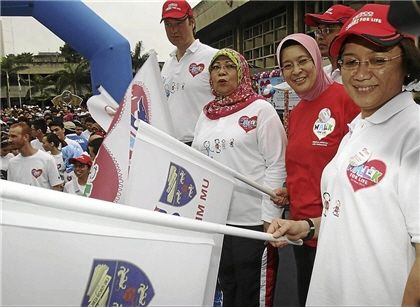 The flag off (from left) Fischer, Rohani, Prof Hany and UMMC Medicine Faculty dean Prof Adeebah Kamaruzzaman
Not a competitive walk. Raising fund for underprivileged children undergoing leukaemia treatment at the Universiti Malaya Medical Centre (UMMC).
Participants with Banner
The route is challenging because of the gradient. I had a stroll with Akmal while Afiqah walked with her mother. Along the route we had obstacles like tyres, maze and 'limbo rock'.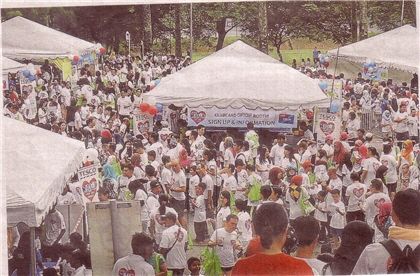 Queueing at Angry Bird booth
In order to complete at least 6 challenges to be eligible for lucky draw we had to go to the game booth. We did complete the Challenges albeit it was X-Late!
We had fun with just RM40 for the registration.
Pictures courtesy of
TheStarMetro 21 November
2013