Take It Easy.mp3
Start doing recovery run. Did 2-3km light and easy with kids and cikgu. Actually cikgu ajak keluar doing some exercise. She felt extra weight after celebrate raya + she rest alot since her finger (right hand) kena jahit.
All the pinggan mangkuk + laundry + lipat kain baju + cooking (..more taupau actually) was done by me. Lemak dia...
This is new short-cut road from AIMST to Titi Sg. Merbok. Bypass Pekan Semeling yang sempit and sibuk. Still under contruction. Most of local took opportunity to jog/walk and cycling on this road.
Cikgu start slow jog. Aku.. race dgn bebudak naik gerek. About 1.5km.. she asked for a bike. Penat katanyer.. Heheheee.. kayuh menyenget. Then I'm doing light & easy run until end the road and U-turn back to car.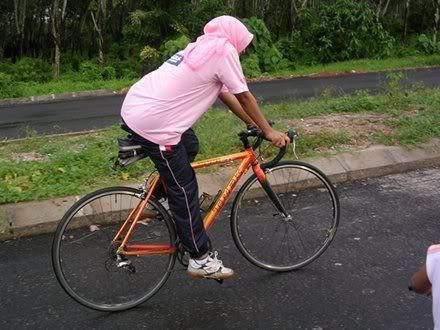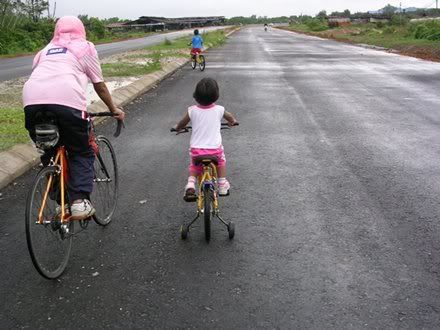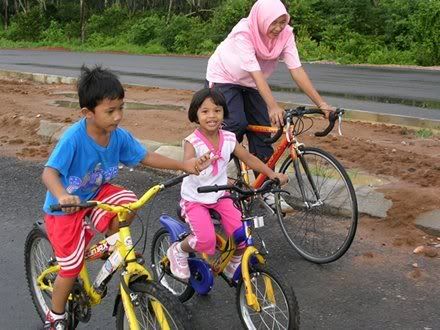 ..yayaa.. Tee cikgu - sponsored. TQVM daun keladi :=)