Ready for 2007?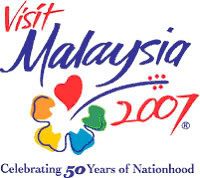 Great Eastern - Pacesetters 30km Run 2007
Date: 21 Jan 2007
Venue: Tasik Perdana, Kuala Lumpur
More detail at
http://www.pacesetters.com.my/events/30k/2007/index.htm
Fitness 5km Ladies Walk.
Date: 28 Jan 2007(sun) TapakA,
Venue: Tmn Tasik Perdana
Form available at FTAAA Office or call 03-27152843
Kuala Lumpur International Marathon 2007
Date: 18 Mar 2007
More detail at
http://www.klmarathon.gov.my
Larian Terowong SMART
Date: 11 Mar 2007
Venue: Jalan Davies, Kuala Lumpur
BP Orange Run
Date: 25 Mar 2007
Venue: Petaling Jaya
..from Aiman
Event calendar from
http://www.virtualmalaysia.com/
2nd Johorparks Mangrove Run 2007
Date: 15 Mar or 13 Mar 2007
Venue: JohorParks, JKR 475, BUkit Timbalan, 80000 Johor
Organiser: JohorParks Corporation
Which date?
My highlight..
Taman Negara Eco Challenge
Date: 24-25 Mar 2007
Venue: Pahang National Park
Email: mtpnpahang@motour.gov.my
Phone: +609-517 1111
Fax: +609-514 6900
Organiser: Pahang Tourism Action Council

This extreme sporting event has the world's top mountain runners racing up and down the 2187 meter-high Mount Tahan. Winners get to enjoy attractive prizes and all participants will be given recognition as a reward for their effort.
Miri International Bakam Biathlon Challenge
Date: 26 May 2007
Venue: Miri, Sarawak
Organiser: Miri HHH/Miri Mountain Bike Club
..and this one.
Johor Park Ledang Climbathon International Challenge
Date: 23-24 Jun 2007
Venue : Gunung Ledang, Johor
Organiser : Johor Park Corporation