50th Merdeka!
Jelajah Malaysia 2007.
Stage 5: Sungai Petani to Taiping
Be there to cuci mata tengok gerek and the teams. Start in-front of Sek. Men Che Tom, Bakar Arang, Sungai Petani. Near to South Sungai Petani Toll exit. They will be heading to Taiping, Perak which take about 117km. The shortest distance and flat road compare to other stages except stage 7 (Criterium) at Putrajaya.

..hmmm 117km Sungai Petani to Taiping... mmm
What?!.. try reading my mind ya?!
Weather.. cantek. Panas lit2 sikit.
Kawan aku - Reza.. tengok dari belakang pagaq office. Tu nasib baik, opis dia tepi jalan. Dapat la tengok 3-4second. :P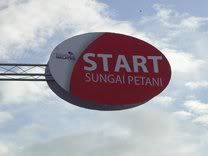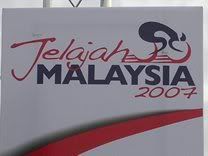 Before the start, the crowd were introduce to..
The Red jersey (Leading) = Mehdi Sohrabi (Iran)
The Green jersey (Raja Pecut) = ANUAR MANAN (MAS)
The Red-Polka-Dot jersey (King of Mountain) = Ghader Mizbani (Iran)
The White jersey (Malaysian Best) = Suhardi Hassan
..and also a local rider from Sungai Petani - Malaysia Team, Safwan Sawai. Currently, he still ranked 3rd in Malaysian Best riders.
Latest news..
http://www.jelajah.com.my/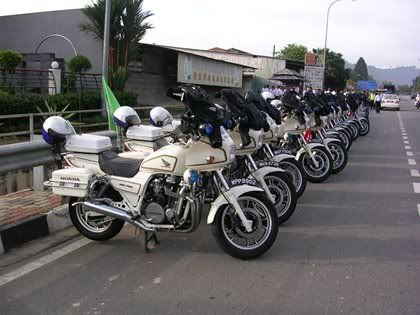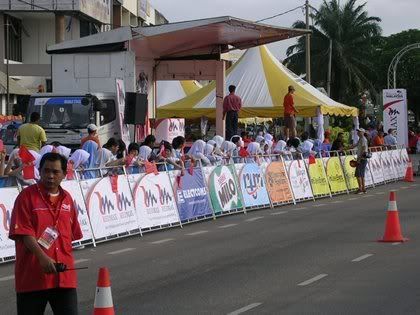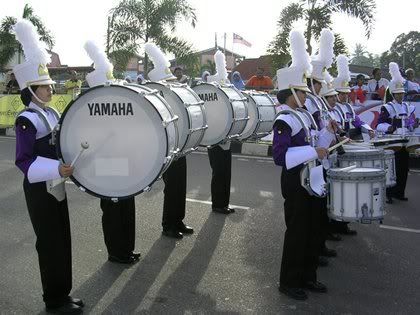 Brass Band from Sekolah Menengah Sultanah Asma.. Remembering my old school days. Marching and playing trumpet!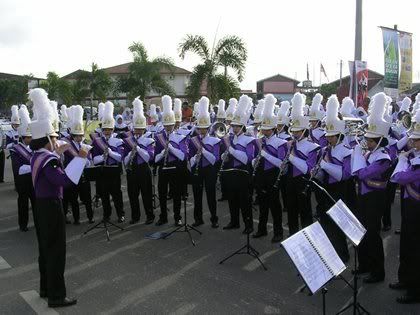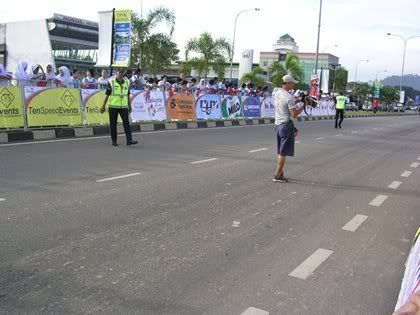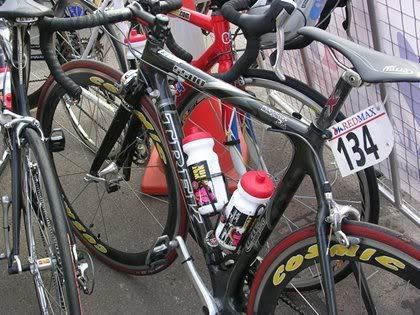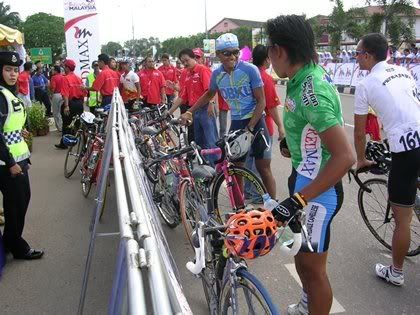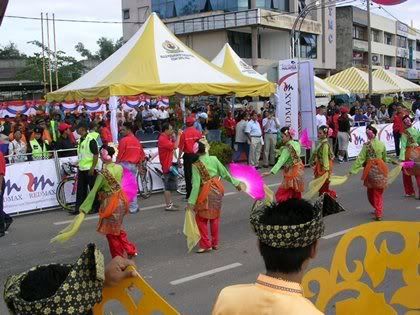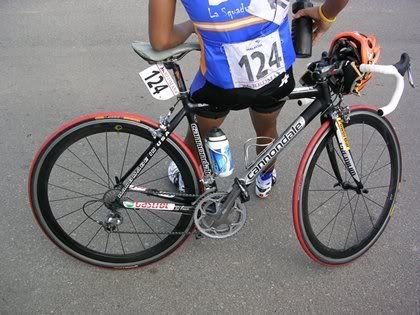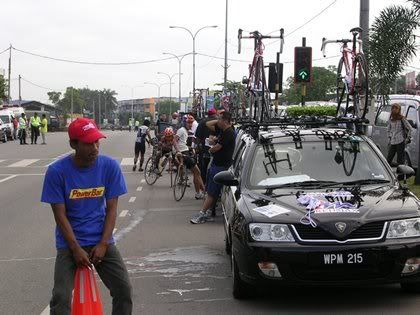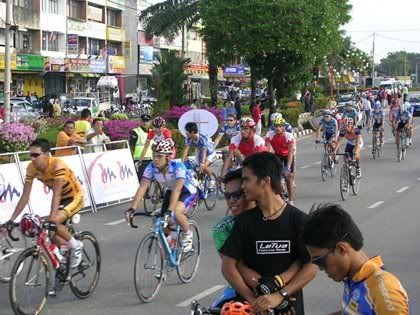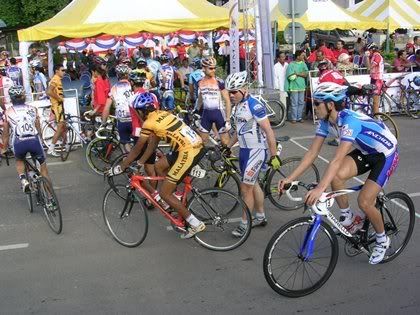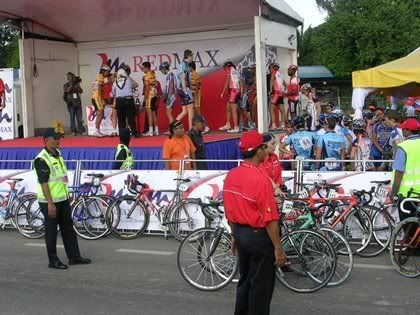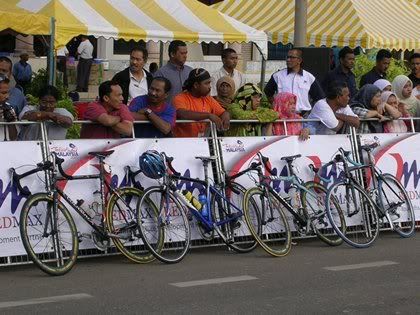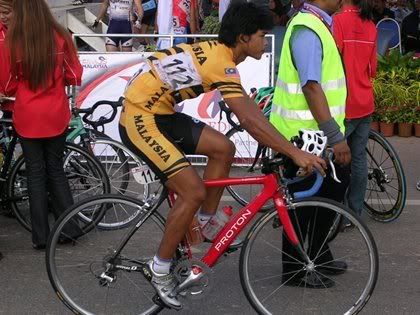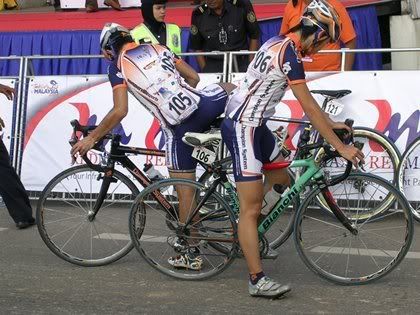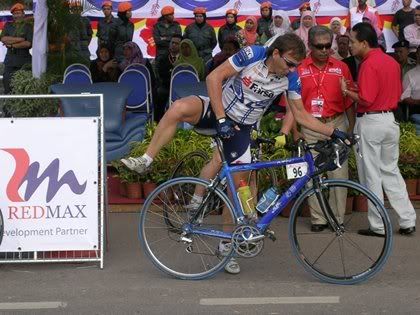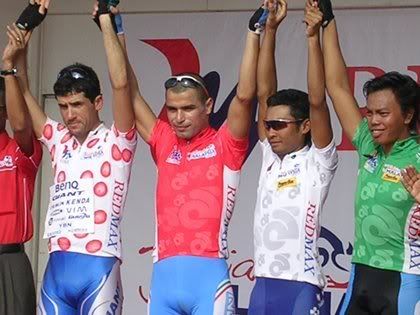 Ghader Mizbani (Iran), Mehdi Sohrabi (Iran), SUHARDI HASSAN and ANUAR MANAN