Company Xplorace 2008: Pulau Perhentian
One of my company sport club grand events this year was XPLORACE 2008 at Pulau Perhentian, Terengganu. It was 2D1N event held last week 19-21Mac. Every year they organized treasure hunt event to south till Johor, north up to Bangkok, west cross to Pangkor and this year to east coast, Pulau Perhentian, Terengganu. Seem no car can drive, explorace is suitable around the island
For me.. after years of working, this was my first time involved in out-door sport club event. But itu pon terpaksa pi, coz i'm went as a committee.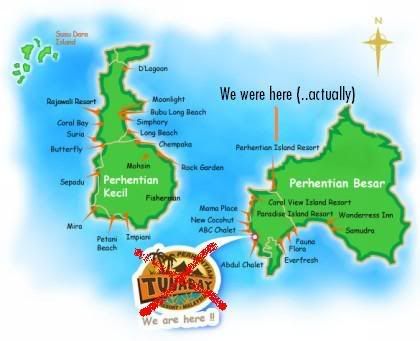 Thursday
With 4 buses x 40 passengers, we move from Gurun, Kedah at 10:30pm (Wednesday) and did subuh prayer in Besut Jetty. Every-body seems very excited including me and most of us never been there. We had local meal, nasi dagang as breakfast at jetty before jump into speed-boat.
Baca doa selamat sebelum bertolak. Kawan depan dah lena siap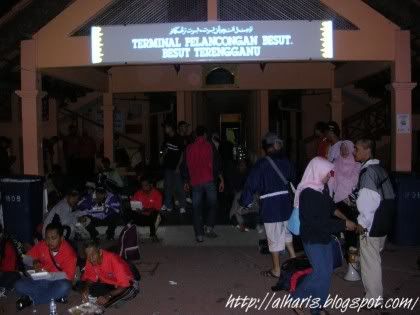 Breakfast @Jetty Besut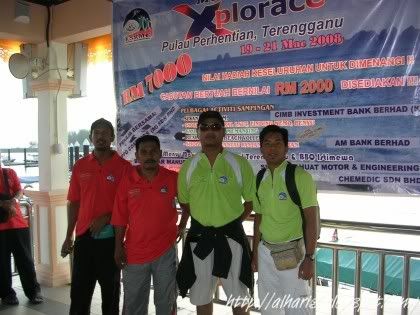 Tunggu bot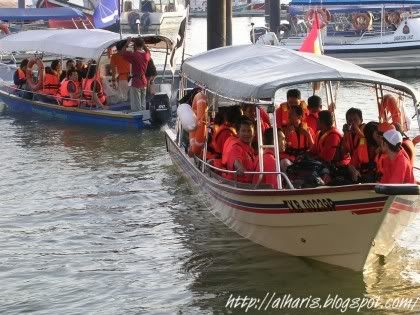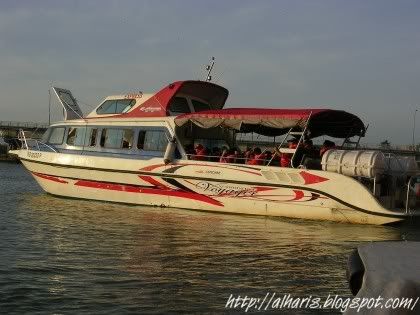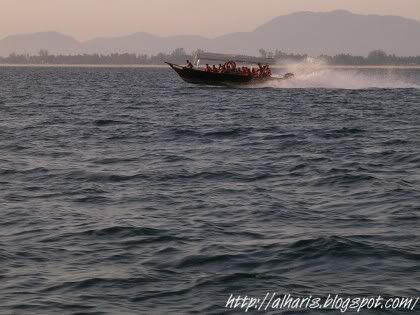 30mins later or 8:45am, we reach at Perhentian Island Resort. Fuh! The water is clear like looking thru mirror. Could see groups of fish playing around the boat jetty and the beach... Oh! Cilakak i wish i could join the mat salleh girls with bikini laying under sun. Doing nothing. Just put my sunglass.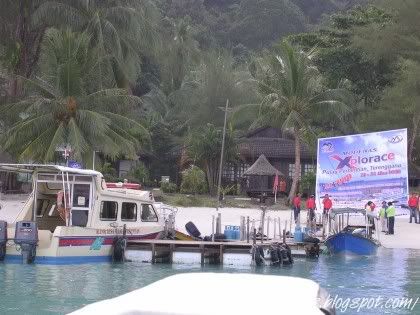 Fantastic Island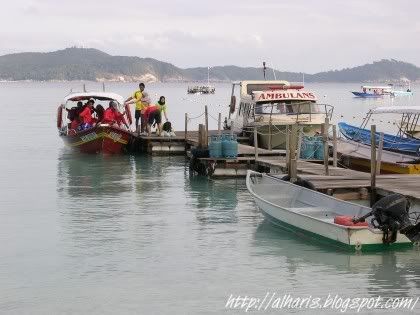 Last group sampai
Pasir pantai halus, putih dan bersih. But satu benda aku 'marah'... ada minah jogging dengan ipod pi-mai-pi-mai depan aku while waiting other group sampai. Menyirap - Mau aku tukaq to running gear and join her.
But 9:30am, we changed to official tee and listen short briefing for committee. I was assigned to capture event photos. Wuhahaaaa.. meaning i can go anywhere with my dig-cam equipment.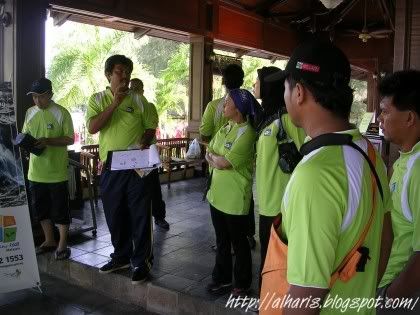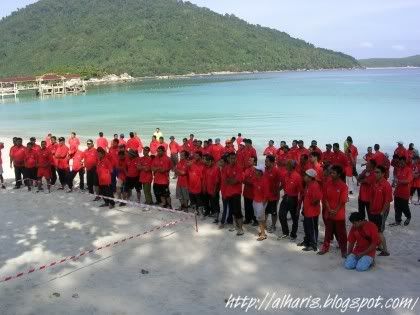 Briefing
With 48 team waiting, we split them into five groups to start all the 5 tasks concurrent. Each team consist of 3 members need to completed all tasks around the resort such as
1. Fish catching
2. Build sand castle
3. Jungle trekking
4. Crab catching
5. Save the balloons
6. Fear Factor
When the wisel blew, i was busy running, capturing, and snapping photos in 5 different locations.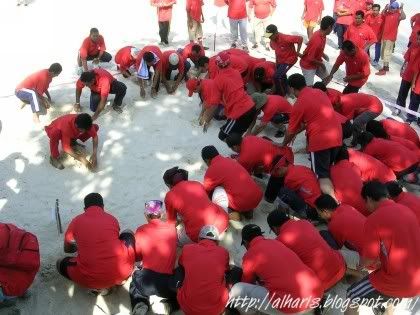 Looking for clues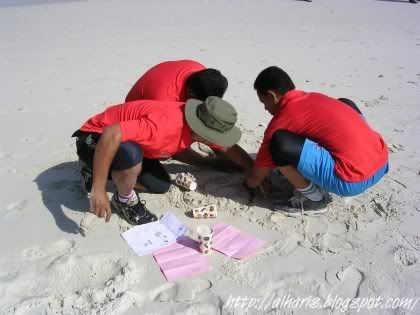 Crab catching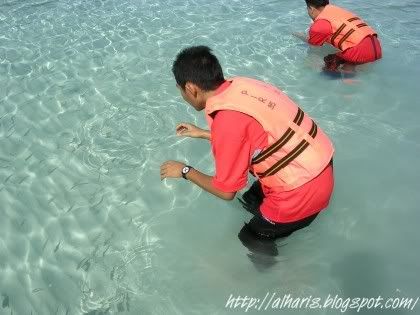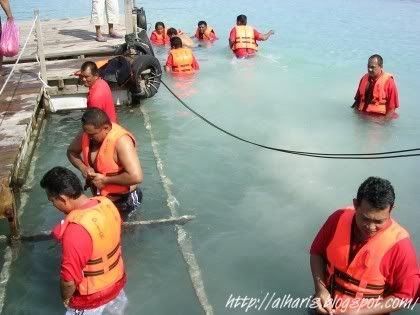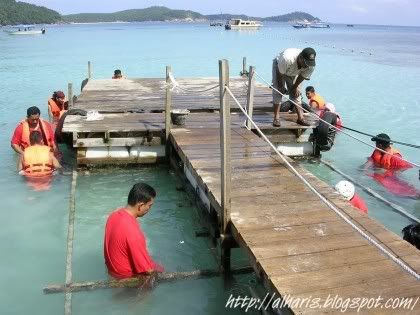 Menangkap ikan pakai tangan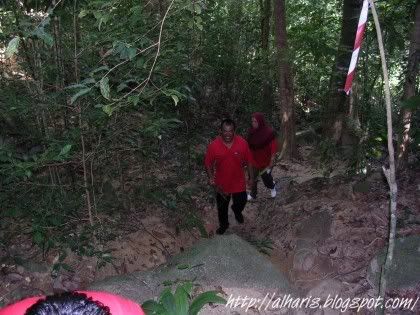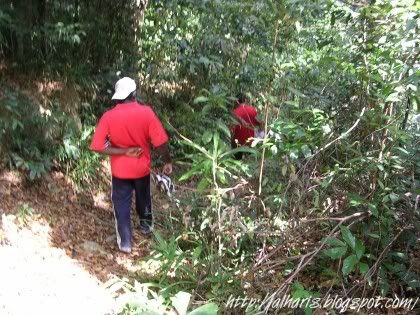 Jungle trekking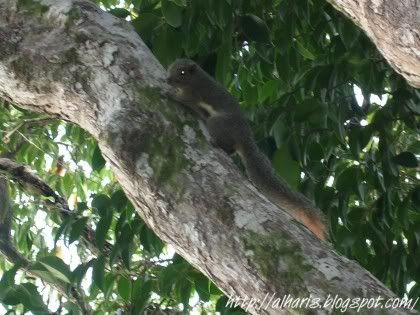 Kawan ni.. cukup banyak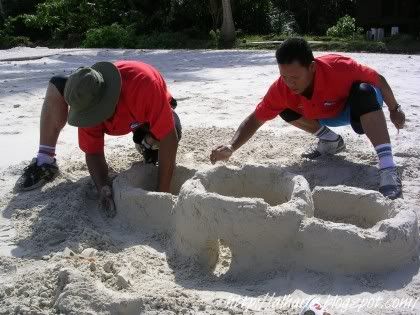 Sand Castle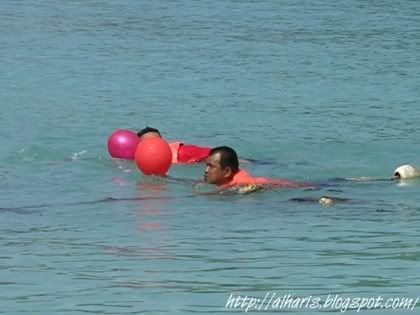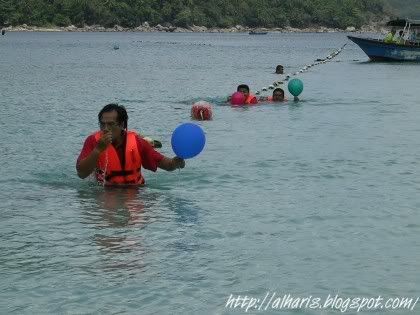 Save the balloons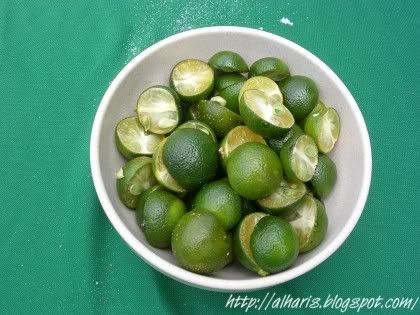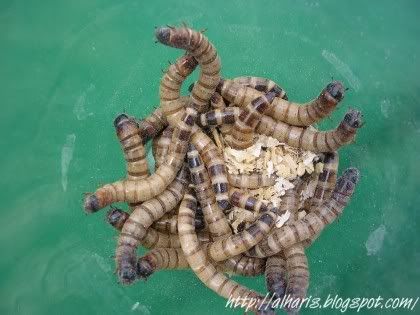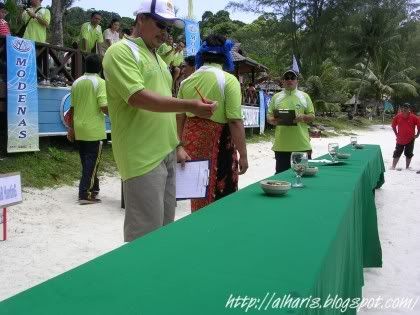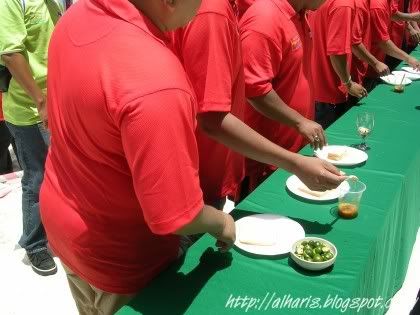 Last event - Fear Factor. Makan limau+ulat dengan roti sapuan telur mentah. Glup!
Until 2pm all teams completed their tasks and i captured more than 300 photos. - Ceh! i should get one DSLR laarr. There were alot of shots should be better if using DSLR. eeemmmm..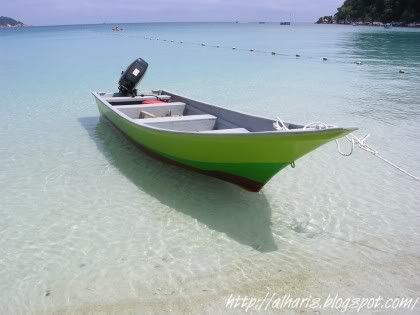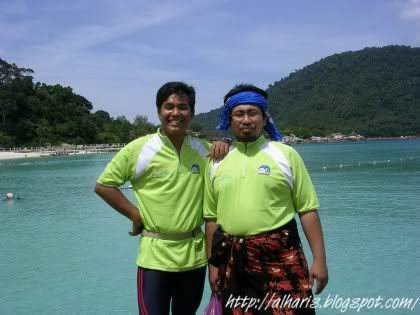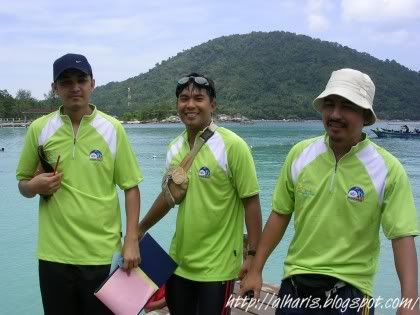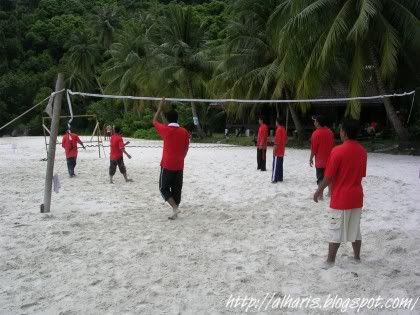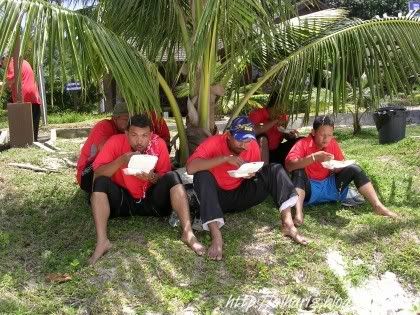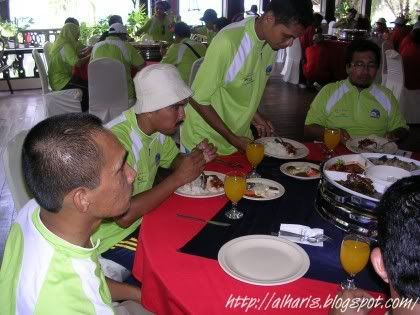 Result will be announce during dinner, so after lunch we're free - aktiviti bebas!
I took apportunity to try snorkeling for 3 hours at 3 different locations. Fuyoh! Ikan cantik. Aku ingat rupa depa macam ikan temenung or cencaru. I brought together biskut ikan and feed in-front of my google... huh! mak aiihh gelojoh. Kaler merah, kuning, biru, oren, belang hitam and macam2 saiz.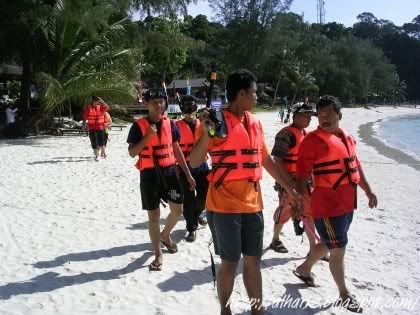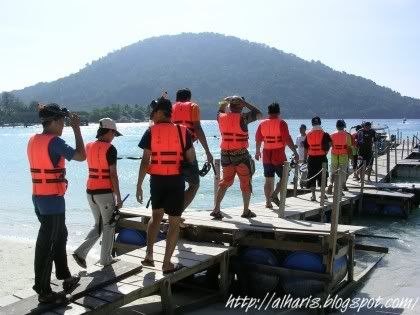 Going for snorkeling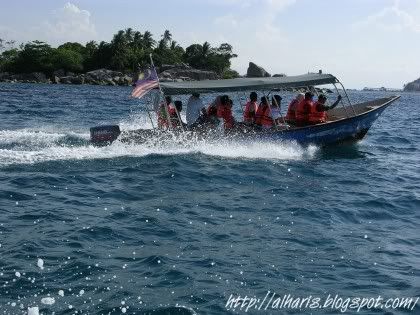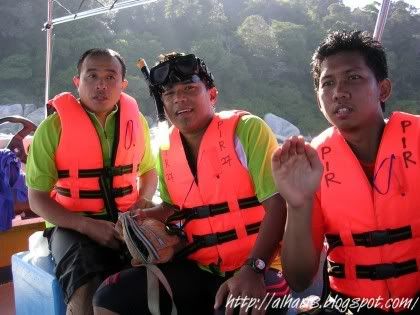 Lastly we searching for penyu. After 15-20mins boat-around the favorite locations, suddenly the tekong said..
"Tu dia.. kat bawah! Cepat terjun!!"
Kabush! - kosong bot.
Kitaorg ligan penyu. Besar siot. 2ekor.
The dinner and karaoke end until late mid-night. 11pm - I said good-night to party. Had my own agenda next morning.
Friday
After subuh gajah :=) Sunyi, sejuk cuma bunyi ombak. I changed to tight, serelom stokin and put my pegasus. Yeah! morning run! I love exploring new places by running. Went to other-side of resort, trail-run thru jungle trek and 4-5 kali depan resort for 30mins (ingat jauh..)
After breakfast i went for canoeing for an hour and swim in pool (actually i try swim in open water but my phobia too strong and i almost drown - breast-stroke save me).
1:30pm - I said bye-bye to Pulau Perhentian and heading back to Jetty Besut.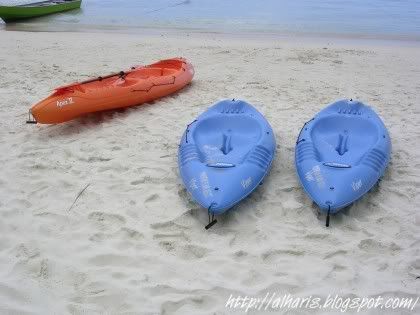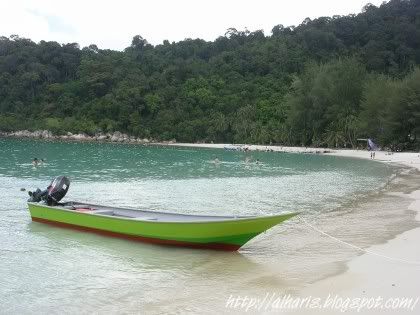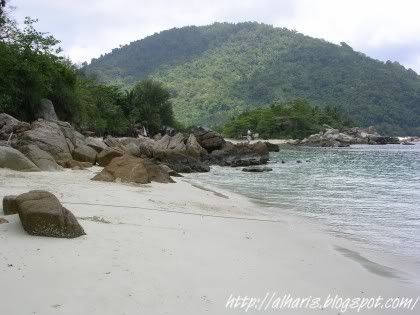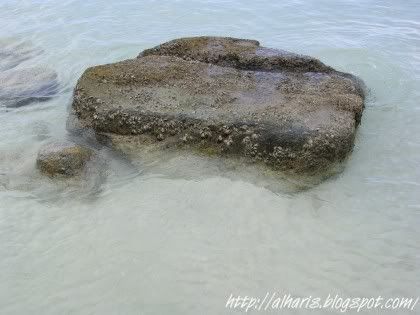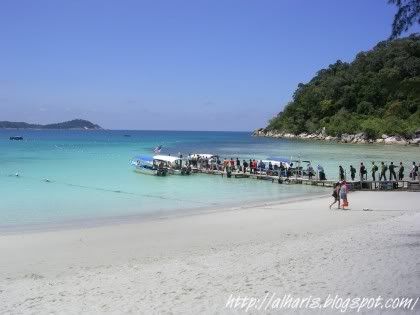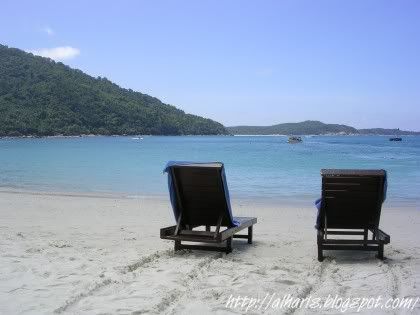 Labels: report