Cendana Hikathon 2008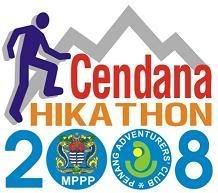 Annual event which require participant to complete a 9km climbing and trail run.
Date: 20 April 2008 / 8am
Venue: Taman Perbandaran Pulau Pinang (Penang Youth Park)
Organizer: Penang Adventurers' Club
Contact: 012-5435612 (Wong Pang Kong) or 016-4423519 (Zaidi Bidin)
Website:
http://www.pac.com.my/
No finish medals or $$ prize mention only top 3 finishers trophy.
I never register this event before. Will mark into my calendar - should try once.
Detail and form available at Forms and Events section.