Perlumbaan Mendaki Bukit Bendera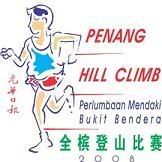 Date: 20 July 2008
Venue:
Bukit Bendera
?, Penang
So sorry i can't read the form. Mostly the detail printed in chinese.
Probably somebody can download the form at Forms+Events section and translate it to those who can't read chinese.
Thanks in advance.
..million thanks to Alex who won 5th place @Hatyai Run event last week.