Quote of the Day
"If the hill has its own name, then it's probably a pretty tough hill."
- Marty Stern
eemmm..
Bukit Hartamas
came across on mind.
Received GE20km cert with a photo finish inside last 2 days from Mr.Teo (Chairman of SP Runners Club). I ran on other name and the bib owner was shocked with the timing "he" did :-)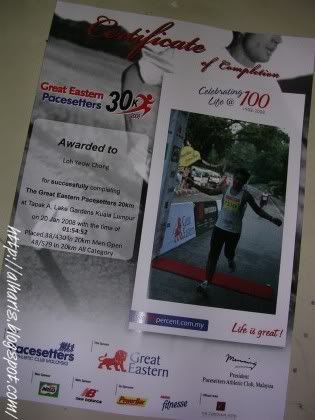 Time: 1:54.52
Position: 38/430 in Men Open and 48/579 in 20km category.
Labels: quote