News: "Battery-powered" marathon to light up the night
Maybe you guys already know about this event. The info was circulated around among runners' blog since last week before i took off for a holiday leave.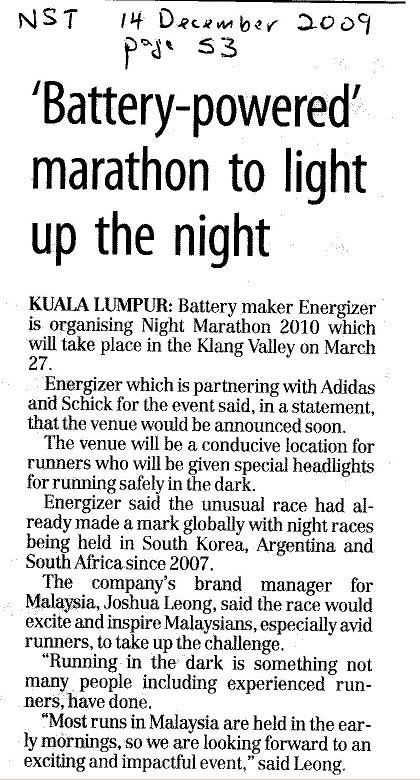 Another night run event after
Putrajaya Night Marathon
. Somewhere in Klang Valley on 27 March 2010 - Anew running experience for some runners. Will update again once receive detail info.
..info and news-paper cutting from tkh2468 and Aiman