Putrajaya Night Marathon 2010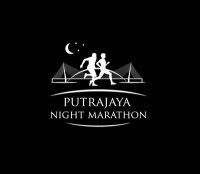 Date: 6th Feb 2010 | 8pm/malam!
Venue: Putrajaya Palace of Justice
Distances: 42km, 21km, 7.7km and 5km fun run
The first Night Marathon in Malaysia is here!

Held in conjunction with the month long FT Day Celebration in the Federal Territories, we would like to present to you the inaugural Putrajaya Night Marathon 2010.

Supported by the Federal Territories and Urban Well Being Ministry, this marathon promises to be one of the most, if not the most exciting running event to be held in the country.

Being the first night marathon in the country, participants will be treated to a running environment like no other. We also have a few things in store for you en route.

To make the event even more festive there will also be an onsite carnival with games, performances by local acts and also food stalls.
Detail and form available to be downloaded at Forms and Events section.
The organizer should provide/give running t'shirt with reflector. Errr.. One question: How do i potong the Kenyan in this course?
..info from runwitme