Report: Larian Rakyat Sempena Sambutan Hari Keputeraan Ke-64 DYMM Sultan Selangor
By Aiman
Venue: i-City, Seksyen 7, Shah Alam
Date: 11 December 2009
Category: Fun Run (Family)
Distance: 3km
This event is a good change from the usual events - day and venue. My daughter thought it was a Sunday when I told her to get up early for a run the night before.
I was surprised that many of the participants were already there when I reached i-City by 7 a.m. I decided not to run as I would not stand a chance to get any medals - only 20 for men veteran. So, just went to join the fun.
I brought my stroller along just in case Akmal may not want to run. At first, he sat quietly. However, after making a u-turn he became restless. He said I was too slow and he wanted to run. Well, all the better for me!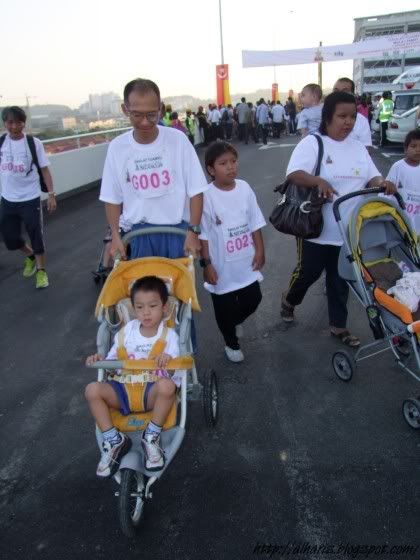 Akmal in the stroller.
I guess he was out of his stroller for about 1km.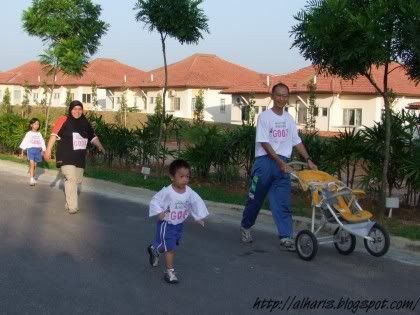 Akmal in full swing after encouragement from runwitme
We got the certificate of participation. No luck for lucky draw. It was a good event, at least for the family run.
..photo courtesy runwitme