4th Betong - Tanoamaeroa Minimarathon 2011
Date: 03 December 2011 | 7:00am (Thailand time)
Venue: Clock Tower in Betong town, Thailand.
Distance 7~10km
I been following this event since 3 years ago. In 2009, I found it, a month after the event date. Last year we went for
3D2N family trip
and I found it schedule the following week...duh! $$$ sudah yilek.. malas mau pi lagik.
For 2 years I notice this event held on Saturday on first week of December. So last Friday 18Nov, I did a family day trip. Purposely check on this event.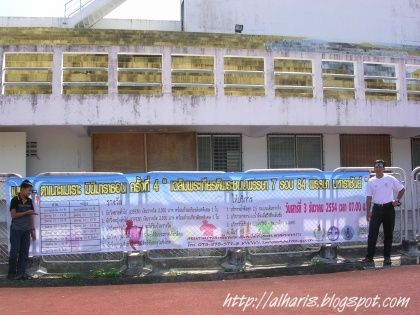 Yeah! right.. ada. The banner hang at Betong Stadium.
Betong, Thailand can be access thru Pengkalan Hulu, Perak. Less 20km from Baling. It nice kampong town. Their main commodity is rubber. You could see getah keping there. But in Malaysia no more already. Kita jual dlm bentuk skerap or cecair.
Those never been Betong. 3D2N is enough to visit interesting places such as, Betong Hot Spring, terowong komunis, Flower Winter Resort, Wat, tallest post box in world and enjoy thai foods.
For muslim, no worries there are alot muslim stalls and restaurant around. Even before you reach Betong town, you will passing Masjid Biru and got a few kedai makan Islam.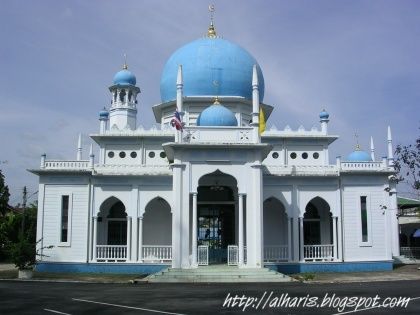 Masjid Biru
On last Friday, I took opportunity sembahyang Jumaat in Masjid Biru.. emm menarik, khutbah baca dalam bahasa melayu. At least I know what happening in Muslim community @Betong.
For muslim who are thinking to take part in the event, post-race meals are also halal - Confirm! Because while having our lunch at Hantana Restaurant, I asked the owner to translate the banner from my camera and she said she will prepare 500 packing of nasi for the event.
..and lastly buying car insurance is optional then entering via Betong. Just show the border-pass or passport and be extra careful when driving around Betong.
See ya!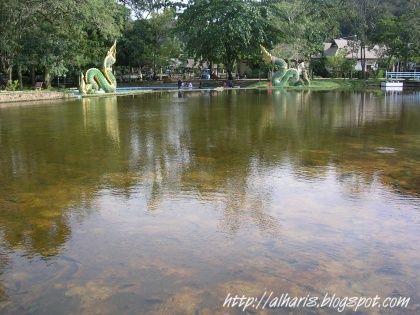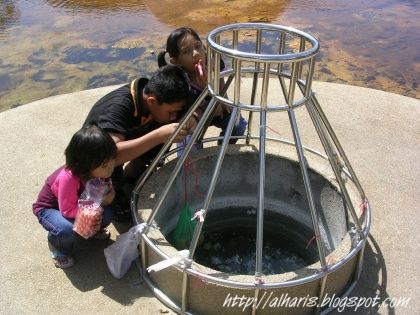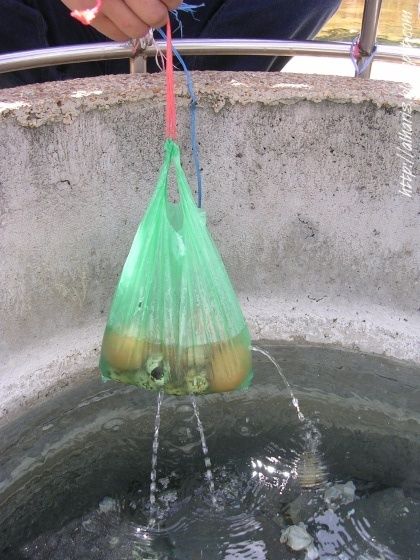 Betong Hot Spring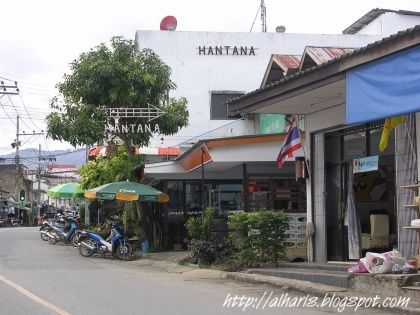 Hantana Restaurant. Halal. Located center of Betong town.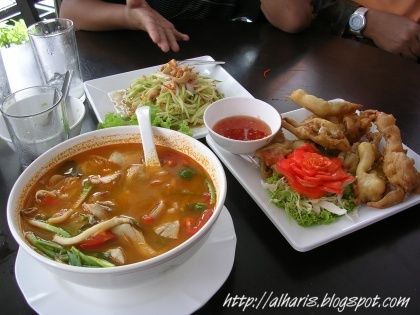 Before..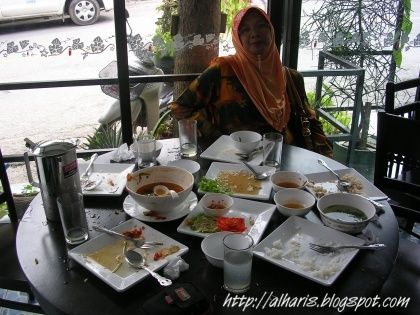 ..after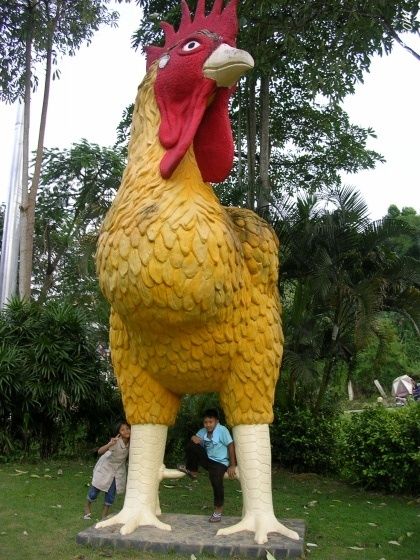 Maskot Betong
Mongkollit Tunnel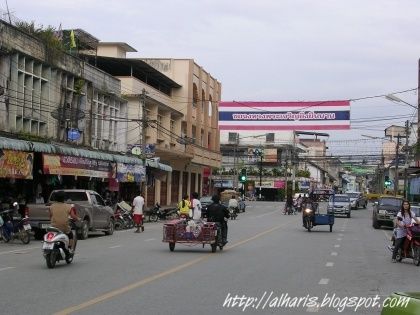 Betong Town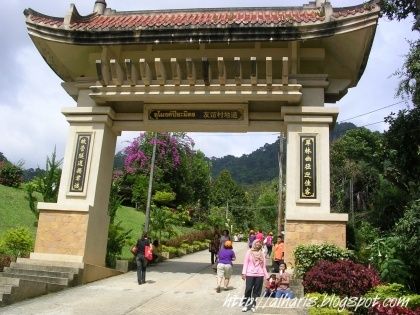 Piyamit Tunnel - Entrance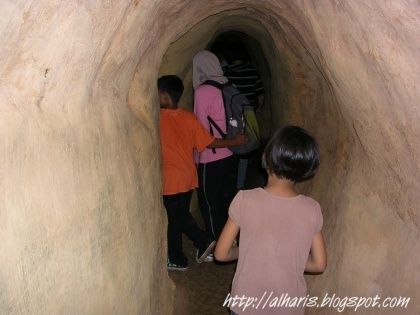 Piyamit Tunnel - Lubang Komunis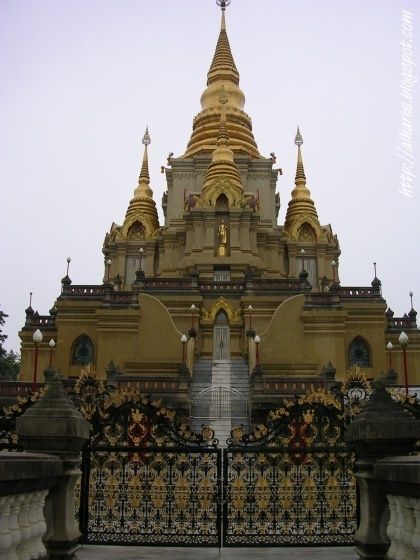 Phra Mahathat Chedi Phra Buddha Dhamma Prakat
Depa kata peti surat tertinggi di dunia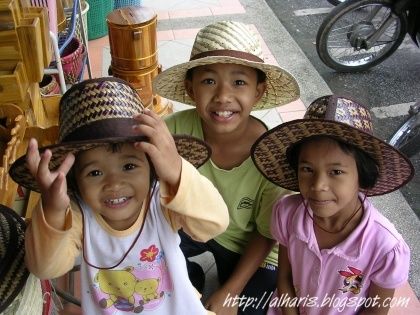 @market Betong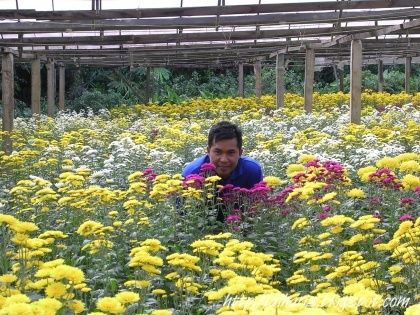 Winter Flower Garden Resort - Dalam hati ada taman