SCORE Run 2017 - Conquer the city
Date: Sunday | 09 April 2017 | 5:30am
Venue: Berjaya Times Square
Category: 21km, 12km and 6km
Website:
www.score.my
The conquerors are back! SCORE Run 2017 returns to the city, so get ready to take it to the limit and dominate the streets!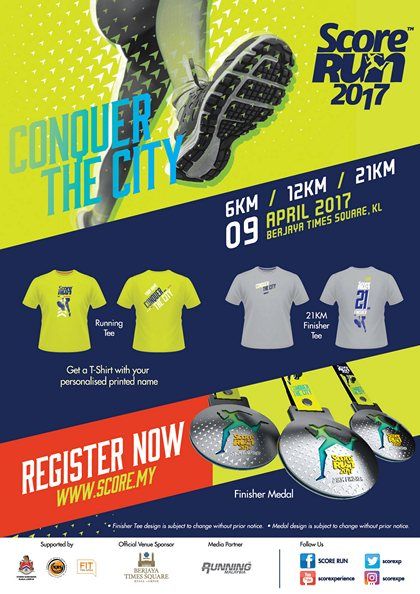 It's man versus city. Kick off at the heart of Kuala Lumpur's golden triangle – BERJAYA TIMES SQUARE and stop at nothing to conquer the urban jungle. Run under the shade of towering skyscrapers and world-class hotels and be in awe as the city comes alive. With an expected 12,000 runners, SCORE RUN is set to be one of the best running events of the year.
Sign up now to also get your
t-shirt with your personalized name on it!
For more info on the run, you may log in to
www.score.my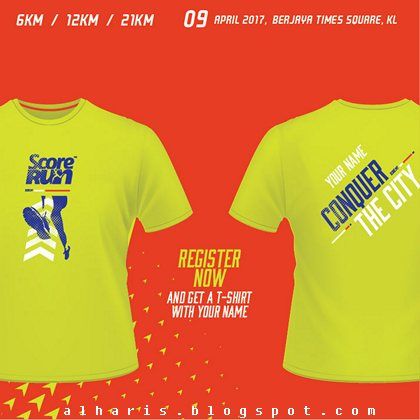 About SCORE
The secret to a successful event is really no big secret. It all boils down to how much your participants enjoyed the experience you create. At SCORE, it comes down to the three S.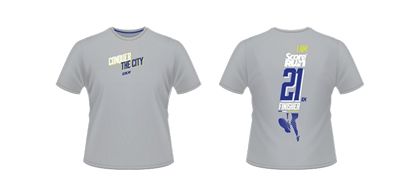 Smooth.
From registration, to entry pack collection, to the event proper and subsequent proceedings, we ensure the delivery of a smooth and seamless experience. We take care of the nitty-gritty, so that your event experience with SCORE will be pleasant journey from end to end.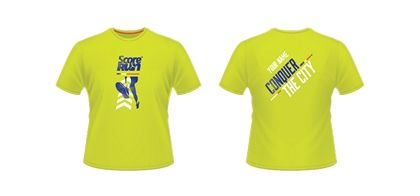 Safe.
We appreciate that mishaps can often occur, which is why our events take into consideration the safety and security of participants as well as our crew. We anticipate everything that could potentially go south, and work towards ensuring that it doesn't.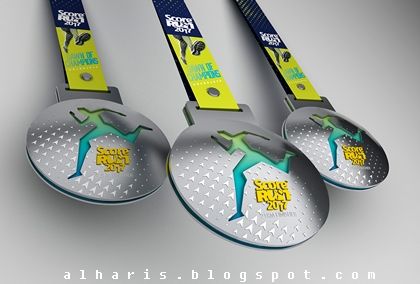 Sexy.
This is the final S-factor, the little creative extras that differentiates a SCORE event from any other. From exciting event concepts, impressive buildups, top-notch event merchandise designed by award-winning designers, we conceive our events to look good in your photos, your social media posts and collection of event collaterals.
Whether it's our own SCORE events, such as the SCORE Run, the Valentine themed Cupid Run, the record breaking FitMob Festivals, and the upcoming all-girl Amazonian Race, or events we run for clients such as the Ministry of Youth & Sports' Fit Malaysia nationwide tour, or the Reebok Les Mills One Live, we always endeavour to make it yet another exhilarating SCORE experience.
Turn your next event into an exhilarating experience for your participants and partners.
..from Vivian Pang vivian@score.my / Dan Qi danqi@score.my
Labels: event, kuala lumpur, race, racing, run