Report: Penang Starwalk 2009
Date: 13 December 2009 | 7.00am
Venue: PISA, Penang
Distance: 10km | Walk
A few day before walking, i'm quite upset because I will be racing on fun category. Tried my luck by posting a Starwalk bib# competition wanted @pm1.blogspot, asking Alex whether any BM Leopard members got extra or unable to join. I know... some runners like to register for sake of t'shirt. Yep! I did same thing too, but it was unintentionally.
Luckily one of my blog readers/contributor, Mr.Tan text me. He able to secure a Men Open bib# for me on Saturday morning. Yeay!! He rocks my day. I was nearly pull-out from Starwalk – Keciwa :-)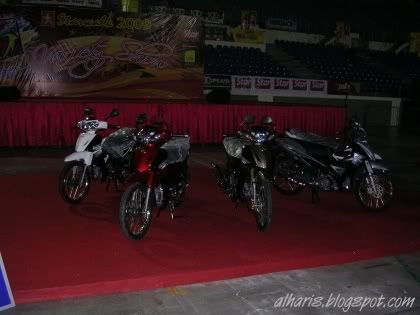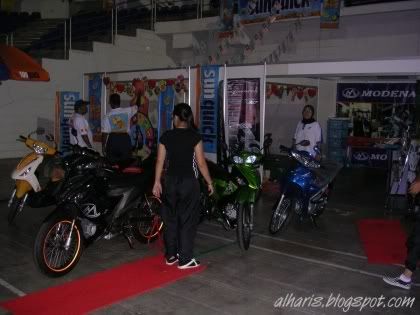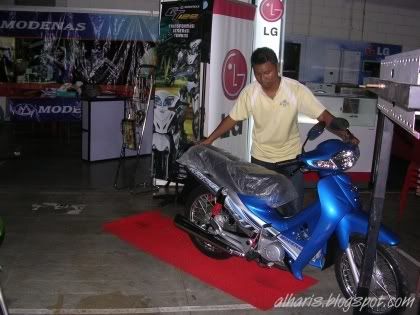 I joined company's lorry to deliver 5 motorcycles for lucky draws and setup the exhibition booth. It was quite late - 8pm. We're stuck at Penang Bridge toll since 6pm. Long queue. Until half of 11pm we check-in for lodging.
Sunday
At starting line, I was standing in-front row. It was sea of people. Waiting for a gun blast. My target, follow my secret pacer and improving my walking skill. If I could tailing him to the end then top40 is no problem.
1st 1km, Hey!!! they all running?!! Especially those in middle crowded. I saw the marshals busying jot down the numbers. I think, I already disqualified in first 3km. Can not tahan. Remind me walking is tough than running.
I did walk+run with Alex. He also surrenders in walking. Not his best. So we chat, run and walk when marshal is around. Legs felt better when running.
Passing The Star Building, seem a lot of walkers in-front. No chance for top40. My secret pacer was far ahead, I decide to improve walking skill. Got the rhythm and felt comfortable walking in fast mode.
...so for last 4km, I could say.. I did a clean race walk until crossed the finish line, I know I was disqualified earlier so I put no hope to be top40 finishers. My time was 1:13min
Probably luck on lucky draws - Until the end... none. No luck. The ratio to win lucky draw is much slimmer compare to other run event.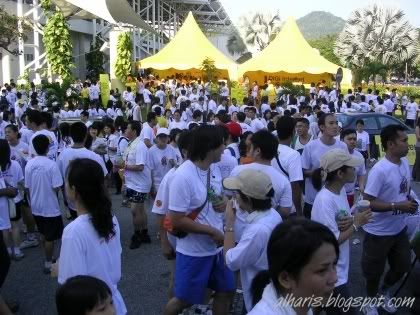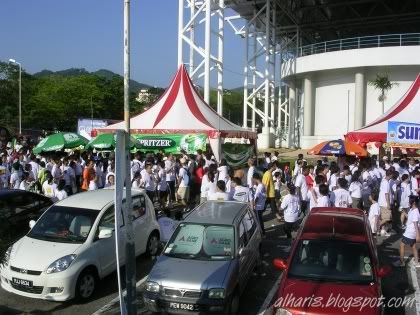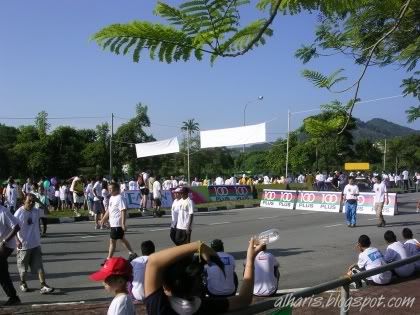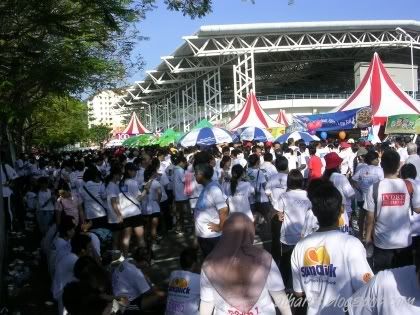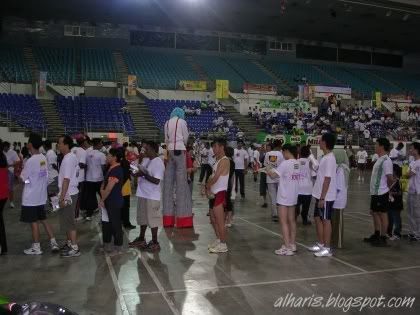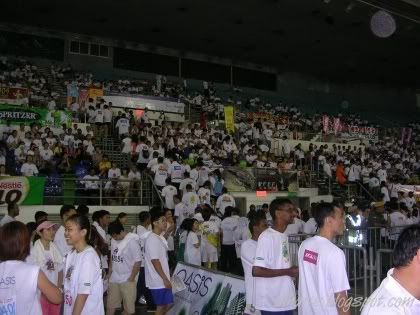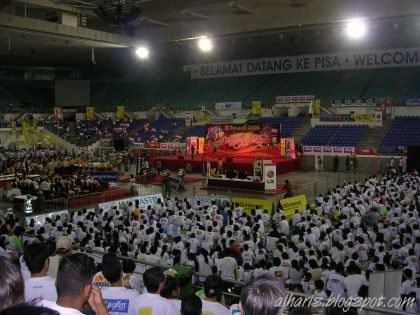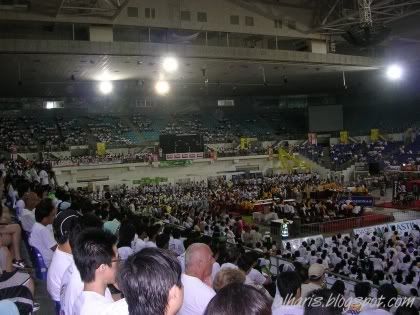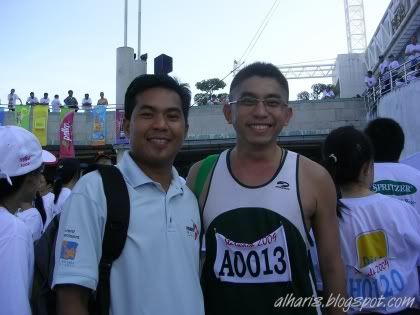 Mr.Tan (tkh2468) from Batu Kawan - Thanks for the bib#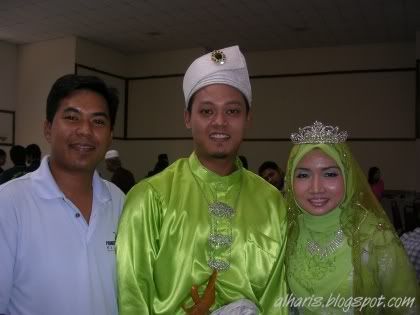 After Starwalk, I joined PakYa, Jamil, Alex and Kulim runners to Farruq's wedding - Selamat Pengantin Baru. Moga murah rezeki dan berkekalan hendaknya.
For me winning/losing in public walking race like Starwalk is luck.
You don't know the real winner until official announcement. If you're top finisher and you thought you got placing but finally your name not in official list - It is luck.. right?..
Walking race should done in-door or in a loop. So everybody will be walking in fair manners. Starwalk is suitable to join in fun category - That's my 50 cent.
Previous Starwalk reports
My first Starwalk in Ipoh
2004
and 2nd in Penang
2005
.
Another Penang Starwalk report by Aiman in
2007
and
2008
.
Happy Reading.
Labels: report