Singapore Sprint Series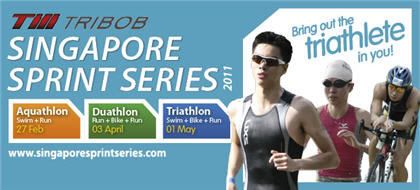 Aquathlon: 27 February 2011
Duathlon: 03 April 2011
Triathlon: 01 May 2011
Website:
www.singaporesprintseries.com
Suited to the triathlon newbies through to Singapore's best athletes, the Tribob Singapore Sprint Series is Singapore's premier multi-sport series.

Various race distances available for all shapes, ages and fitness levels. 3 races to choose from or the option to go for all 3 and step up everytime to a new challenge!


Category
SPRINT
For the Fittest
MINI
For the Newbies
YOUTH
For the 12 to 15 years old
KIDS
For the 8 to 11 years old
Check the website for detail.