World Kidney Day 2011 - Walkathon & Run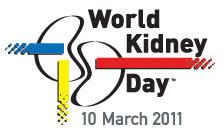 In conjunction with World Kidney Day 2011, Penang General Hospital will hold a 4km walkathon at Padang Polo on Jalan Sepoy Lines from 7am March 20. The first 500 participants will be given free t-shirt. Registration fee is RM10 per person. There will also be an aerobics session, free medical consultation and a lucky draw. For detail call Ranjit at 016-4929560.
Also, there are same event (walkathon) in Alor Star but different date organized by Hospital Sultanah Bahiyah (HSB). Detail and distance? Please check with HSB.
Date: 11 March 2011 | 7:00am | Friday
Venue: Taman Rimba Alor Setar, Kedah
And in central region...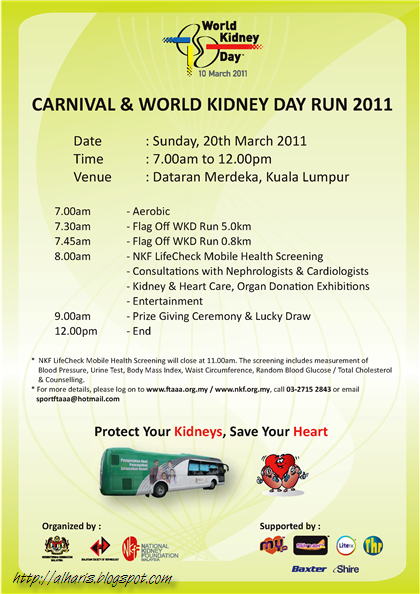 Detail and registration form available at
www.nkf.org.my.